When buying or selling a home, a thorough inspection is essential to uncover any hidden issues that may exist. A comprehensive home inspection goes beyond surface-level assessments and dives deep into the various systems and components of the property. In this article, we will explore the importance of thorough home inspections and how they help uncover hidden issues that could impact the value, safety, and functionality of a home.
The Importance of Thorough Home Inspections
Thorough home inspections play a crucial role in providing buyers and sellers with a comprehensive understanding of the condition of a property. Here's why they are so important:
Structural and Foundation Assessments
During a thorough home inspection, a qualified inspector will examine the property's foundation and structural components. This assessment helps identify issues such as cracks, settlement, or structural damage that may affect the stability and safety of the home. Uncovering these issues early allows for necessary repairs or remediation, ensuring the integrity of the property. Include a thorough home inspection as part of your home renovation process, ensuring any potential issues are addressed and providing a solid foundation for your remodeling project.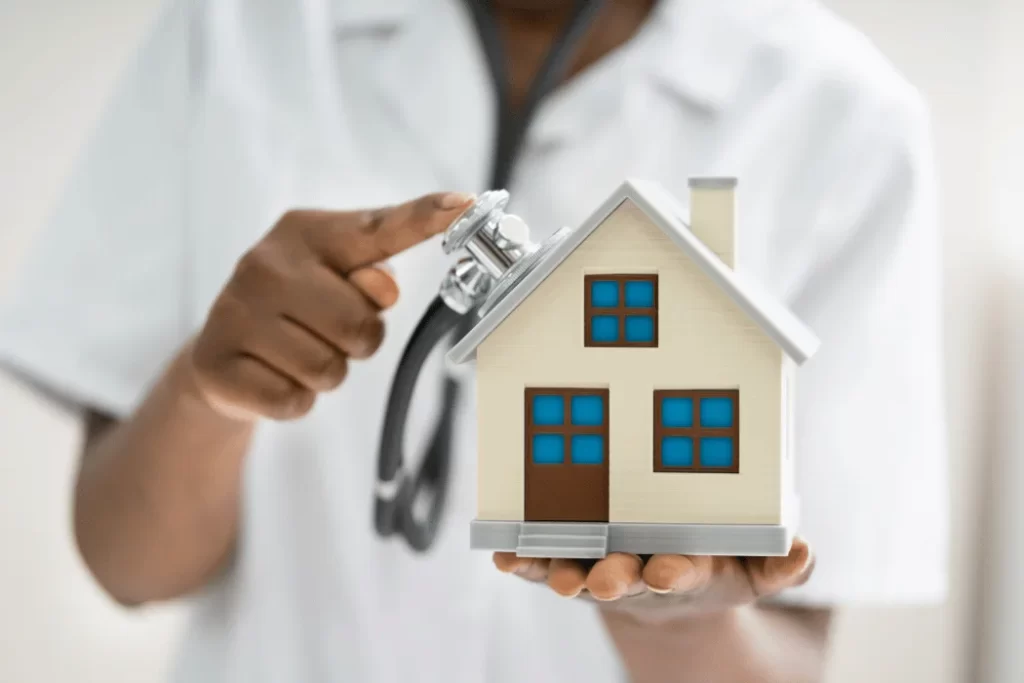 Electrical and Plumbing Systems Examination
A comprehensive inspection includes a detailed evaluation of the electrical and plumbing systems. The inspector will assess the wiring, outlets, switches, and fixtures to ensure they are functioning properly and meet safety standards. They will also examine the plumbing system, including pipes, drains, and fixtures, for leaks, blockages, or signs of deterioration. Identifying issues with these critical systems helps prevent potential hazards and ensures they are in good working condition.
HVAC System Evaluation
The heating, ventilation, and air conditioning (HVAC) system is an integral part of a home's comfort and energy efficiency. During a thorough inspection, the HVAC system will be assessed to check for proper functioning, cleanliness, and potential issues. This evaluation helps identify any necessary repairs, maintenance, or upgrades needed to optimize the system's performance and efficiency.
Roof and Exterior Inspections
A comprehensive inspection includes a thorough examination of the roof and exterior of the property. The inspector will inspect the roof for signs of damage, leaks, or wear and tear. They will also assess the condition of the siding, windows, doors, and other exterior components. This assessment helps identify any necessary repairs, maintenance, or potential issues that may impact the property's integrity and energy efficiency.
Identifying Pest Infestations
Hidden pest infestations can cause significant damage to a home if left undetected. A thorough inspection will include a careful examination for signs of pests such as termites, rodents, or insects. Identifying pest infestations early allows for appropriate treatment and prevention measures to be taken, protecting the property from further damage.
Uncovering Hidden Water Damage
Water damage can have serious consequences, including mold growth, structural deterioration, and health hazards. A comprehensive inspection will include an assessment of areas prone to water damage, such as basements, crawl spaces, bathrooms, and around windows and doors. Uncovering hidden water damage helps address the source of the problem and prevent further deterioration.
Professional Home Inspection Services
To ensure a thorough home inspection, it is essential to hire a qualified and experienced home inspection service. Look for the following when selecting a professional:
Certification and Experience: Choose a licensed and certified home inspector with extensive experience in the field.
Comprehensive Inspections: Verify that the inspection service offers a comprehensive assessment of all key components of the property.
Detailed Reports: Request sample reports to assess the quality and thoroughness of the documentation provided.
Reputation and Reviews: Research the reputation of the inspection service and read reviews from previous clients to gauge their reliability and professionalism.
Excellent Communication: Choose an inspector who can effectively communicate their findings and answer any questions you may have.
Conclusion
Thorough home inspections are essential for uncovering hidden issues that could impact the value, safety, and functionality of a property. From structural assessments to identifying pest infestations and hidden water damage, a comprehensive inspection provides valuable insights for both buyers and sellers. By hiring a professional inspection service, you can ensure a thorough assessment and make informed decisions during the home buying or selling process.