If you're considering a new roof for your home, metal roofs are an excellent choice that offer numerous advantages. Metal roofs have evolved significantly from the simple corrugated tin roofs of the past, and now come with a range of benefits that make them a top contender in the roofing market. In this article, we will delve into the top 10 benefits of installing a metal roof and why it could be the perfect solution for your home.
Unmatched Durability and Longevity
Metal roofs are renowned for their unparalleled durability and longevity. Designed to withstand extreme weather conditions, including heavy rain, snow, high winds, and hail, metal roofs are built to last. Unlike traditional asphalt shingle roofs that can be easily damaged by weather elements, metal roofs are highly resistant to rot, decay, and insect infestation, making them a durable and long-lasting choice for homeowners. With a lifespan of 50 years or more, metal roofs outperform other roofing materials in terms of longevity, making them a wise investment for the future.
Get the best Information About Home renovation click here.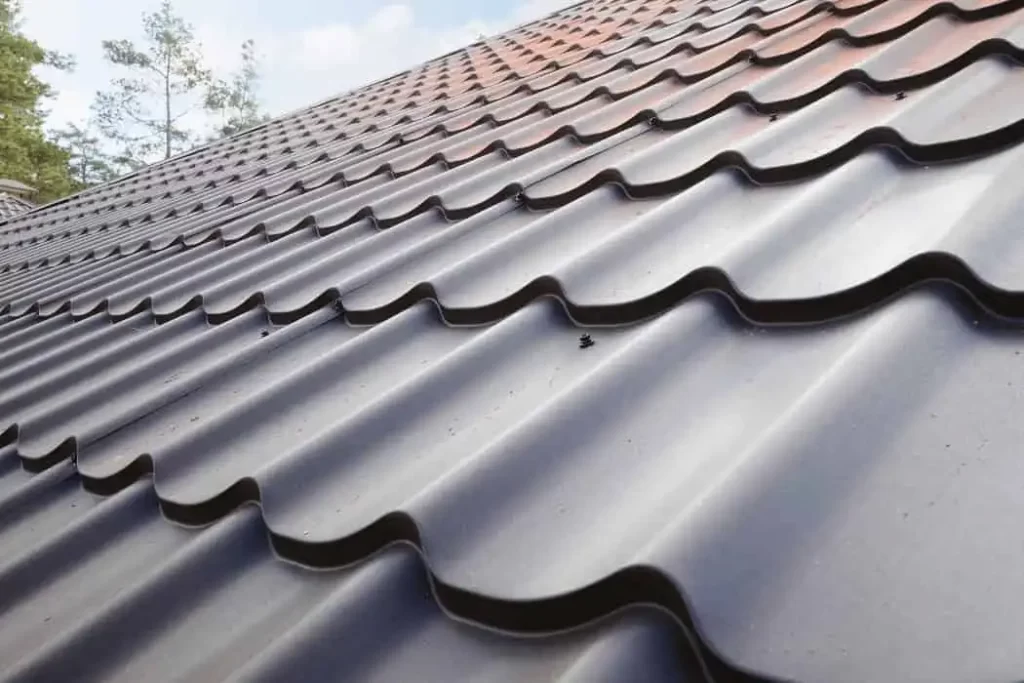 Energy Efficiency at its Best
Metal roofs are highly energy-efficient, which can lead to significant savings on your energy bills. The reflective properties of metal roofs allow them to reflect a substantial amount of solar heat, reducing the amount of heat that enters your home during hot summer months. This can alleviate the workload on your air conditioning system and result in lower energy consumption. Furthermore, metal roofs are excellent at insulating your home during the colder months, retaining heat and reducing your heating costs. By choosing a metal roof, you can enjoy a sustainable and energy-efficient solution for your home.
Environmentally Responsible Choice
Metal roofs are an environmentally responsible choice for several reasons. Firstly, they are made from recycled materials and are also 100% recyclable at the end of their lifespan. This means that metal roofs have a lower environmental impact compared to other roofing materials that often end up in landfills. Additionally, metal roofs can be coated with reflective coatings that help reduce the urban heat island effect, a phenomenon that causes cities to be significantly warmer than surrounding rural areas. By minimizing heat absorption, metal roofs contribute to a more sustainable urban environment, making them an eco-friendly choice for environmentally-conscious homeowners.
Unmatched Fire Resistance
Metal roofs are highly resistant to fire, making them an ideal choice for areas prone to wildfires or with strict building codes that require fire-resistant materials. Metal is a non-combustible material, which means that metal roofs do not burn and are highly resistant to fire. This provides an added layer of protection for your home and possessions, giving you peace of mind in case of a fire-related emergency.
Minimal Maintenance Requirements
One of the significant advantages of metal roofs is their low maintenance requirements. Metal roofs do not require frequent repairs or replacement like other roofing materials. They are resistant to common issues such as moss, mold, and mildew growth, which can often cause damage to other types of roofs. Additionally, metal roofs are also resistant to fading, cracking, and peeling, which can be common issues with other roofing materials. This means that once your metal roof is installed, you can enjoy minimal maintenance for years to come, saving you time and effort.
Pest Resistance
Pests, such as rodents and insects, can cause significant damage to traditional roofing materials. However, metal roofs are virtually impervious to pests. Unlike wood or asphalt shingles that can be chewed through or damaged by burrowing insects, metal roofs provide a formidable barrier against pests. This can help prevent costly damage to your roof and home caused by pests, making metal roofs a wise choice for pest resistance.
Aesthetic Appeal
In addition to their functional advantages, metal roofs also offer aesthetic appeal to homeowners. Metal roofs are available in a wide range of styles, designs, and colors, allowing you to choose a look that complements the architecture and style of your home. Whether you prefer a sleek and modern appearance or a more traditional and rustic look, there is a metal roof option to suit your aesthetic preferences. Metal roofs can enhance the curb appeal of your home, increase its value, and make a statement with their unique and eye-catching appearance.
Lightweight and Easy to Install
Metal roofs are lightweight compared to other roofing materials, such as clay tiles or concrete shingles. This makes them easier and faster to install, reducing labor costs and installation time. The lightweight nature of metal roofs also puts less stress on the structure of your home, making them an ideal choice for both new construction and retrofit projects. Metal roofs can be installed over existing roofs in some cases, eliminating the need for costly and time-consuming roof tear-offs.
Weather Resistance
Metal roofs are designed to withstand harsh weather conditions, making them an excellent choice for areas prone to severe weather events. Metal roofs are resistant to damage from high winds, heavy rain, snow, and hail. They do not crack, curl, or warp like traditional roofing materials, ensuring that your home is protected against the elements. This weather resistance translates into fewer roof repairs and replacements, saving you money in the long run.
Increased Home Value
Investing in a metal roof can significantly increase the value of your home. The durability, energy efficiency, low maintenance, and aesthetic appeal of metal roofs can be attractive selling points for potential homebuyers. Metal roofs are considered a premium roofing option, and homes with metal roofs often command a higher resale value compared to homes with traditional roofing materials. Installing a metal roof can be a smart investment that not only provides you with long-term benefits but also adds value to your home.
Conclusion
Metal roofs offer numerous benefits that make them a top choice for homeowners. With their unmatched durability, energy efficiency, environmentally responsible nature, fire resistance, minimal maintenance requirements, pest resistance, aesthetic appeal, lightweight and easy installation, weather resistance, and increased home value, metal roofs are a reliable and cost-effective roofing solution. If you're in the market for a new roof, consider the many advantages of a metal roof and make an informed decision for your home's protection and value.