When it comes to buying or selling a home, peace of mind is invaluable. One of the key ways to achieve this peace of mind is by investing in professional home inspection services. A thorough and detailed home inspection provides buyers and sellers with essential information about the condition of a property, helping them make informed decisions and ensuring a smooth and confident transaction. In this article, we will explore the importance of professional home inspections and how they offer peace of mind to all parties involved.
The Role of Professional Home Inspections
Professional home inspections play a crucial role in the home buying and selling process. They offer a comprehensive evaluation of the property's condition, providing valuable insights and peace of mind to buyers and sellers alike. Let's explore the key benefits of professional home inspections.
Thorough Examination of the Property
A professional home inspection involves a thorough examination of the property, covering various aspects such as the structure, electrical systems, plumbing, HVAC, roofing, and more. Qualified inspectors have the expertise and knowledge to identify potential issues and assess the overall condition of the property. This comprehensive evaluation ensures that no stone is left unturned, giving you a clear understanding of the home's current state.
Ensure a successful home renovation project by utilizing professional home inspection services, providing valuable insights and identifying potential issues for a smooth and worry-free renovation experience.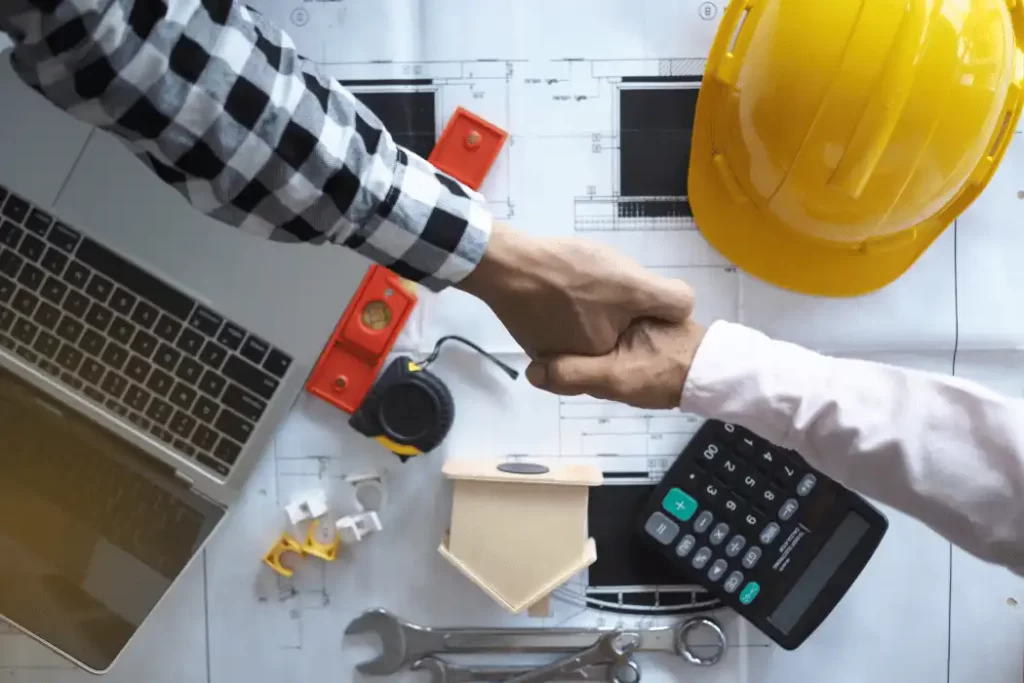 Identification of Potential Issues
During a home inspection, potential issues or areas of concern are identified and documented. This includes problems like structural deficiencies, electrical wiring issues, plumbing leaks, mold or pest infestations, roofing problems, and more. By discovering these issues early on, you have the opportunity to address them before they become more significant and potentially costly problems. The inspector's findings enable you to make informed decisions and plan for any necessary repairs or negotiations.
Preventing Costly Surprises
By investing in a professional home inspection, you can avoid unexpected and costly surprises down the line. The inspection report provides a comprehensive overview of the property's condition, helping you understand the potential maintenance or repair costs involved. This knowledge allows you to budget effectively and make informed financial decisions, ensuring there are no unexpected financial burdens after the purchase.
Facilitating Informed Decision Making
For homebuyers, a professional inspection report is a valuable tool for making informed decisions. It provides a clear picture of the property's strengths and weaknesses, allowing you to evaluate whether it meets your requirements and expectations. The inspection report acts as a reliable resource during the negotiation process, helping you prioritize repairs or negotiate for adjustments based on the findings. Sellers can also benefit from a pre-listing inspection, addressing any issues beforehand to present the property in the best possible light.
Building Trust and Confidence
Professional home inspections contribute to building trust and confidence between buyers and sellers. By conducting a thorough inspection and providing an unbiased evaluation, the inspection service demonstrates its commitment to transparency and integrity. Buyers feel more secure knowing that the property has been thoroughly examined, while sellers can showcase the inspection report as evidence of their property's condition. This transparency fosters trust and helps facilitate a smoother and more confident transaction for all parties involved.
Hiring a Reliable Home Inspection Service
To ensure a reliable and trustworthy home inspection experience, consider the following when hiring an inspection service:
Credentials and Experience: Look for licensed and certified inspectors with extensive experience in the field.
Comprehensive Services: Ensure the inspection service covers all key aspects of the property, providing a thorough evaluation.
Transparent and Detailed Reports: Request sample reports to assess the quality and clarity of the documentation provided.
Reputation and Reviews: Research the reputation of the inspection service and read reviews from previous clients to gauge their professionalism and customer satisfaction.
Clear Communication: Choose an inspector who communicates findings effectively and is available to answer any questions or concerns.
Conclusion
Professional home inspection services offer peace of mind to both buyers and sellers in the real estate market. Thorough examinations, identification of potential issues, prevention of costly surprises, informed decision making, and building trust are all benefits that come with investing in professional inspections. By hiring a reliable inspection service, you can gain confidence in your real estate transaction, knowing that you have a comprehensive understanding of the property's condition and can make informed decisions.