In today's world, where energy consumption and environmental impact are major concerns, finding ways to save money and reduce energy usage has become increasingly important. One area where significant savings can be achieved is through the use of a smart air conditioning system. This article explores the benefits of a smart air conditioning system, how it works, and tips for maximizing its energy-saving potential.
When it comes to home comfort, air conditioning plays a crucial role, especially during hot summer months. However, traditional air conditioning systems can be energy-intensive and expensive to operate. This is where a smart air conditioning system comes in, offering a more efficient and cost-effective solution.
Understanding the Need for Energy Efficiency
Before delving into the details of smart air conditioning systems, it's essential to understand the need for energy efficiency. As energy consumption continues to rise, so do the environmental consequences, including increased greenhouse gas emissions and the depletion of natural resources. By adopting energy-efficient technologies like smart air conditioning systems, we can reduce our carbon footprint and contribute to a greener future. Enhance your home renovation with a modern air conditioning system, creating a comfortable and refreshing indoor environment for your living space.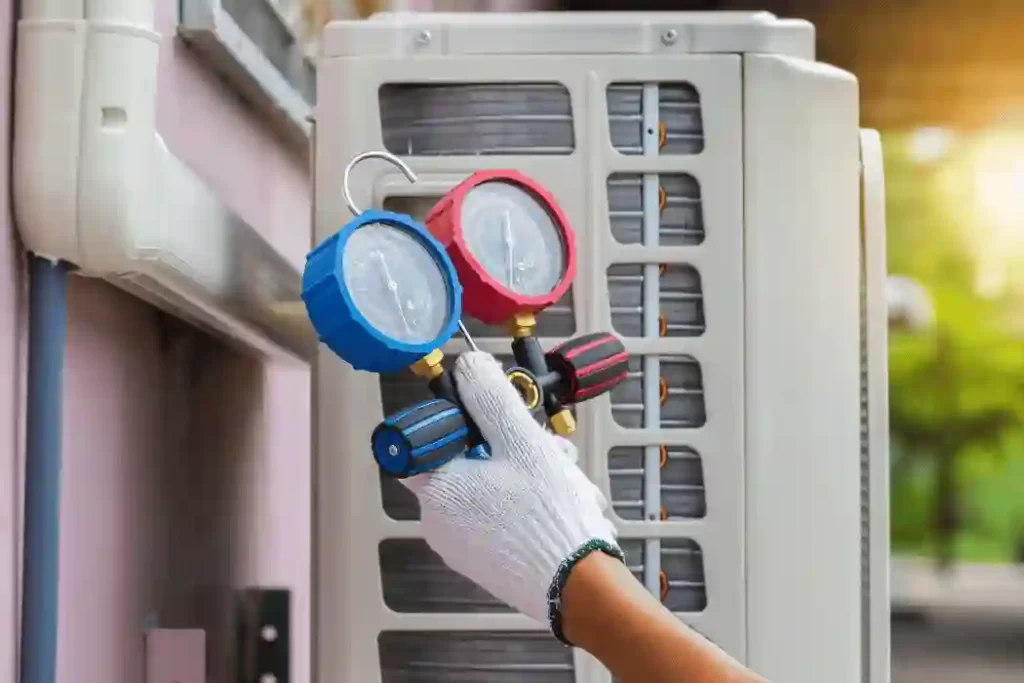 What Is a Smart Air Conditioning System?
A smart air conditioning system is an advanced HVAC (heating, ventilation, and air conditioning) system that utilizes smart technology to optimize energy usage and provide greater control over indoor climate settings. It combines the power of automation, connectivity, and intelligent algorithms to deliver efficient and personalized cooling experiences.
How Does a Smart Air Conditioning System Work?
A smart air conditioning system consists of three main components: the smart thermostat, the air conditioning unit, and the connectivity infrastructure. The smart thermostat acts as the central control hub, allowing users to set temperature preferences, schedules, and monitor energy usage. It communicates with the air conditioning unit, which adjusts its operation based on the thermostat's commands. The connectivity infrastructure, typically Wi-Fi or a home automation system, enables remote access and control of the system via smartphones or other smart devices.
Benefits of a Smart Air Conditioning System
Energy Savings
One of the most significant advantages of a smart air conditioning system is its energy-saving capabilities. By leveraging features such as occupancy sensing, learning algorithms, and geolocation tracking, smart systems optimize cooling cycles to match actual usage patterns. This eliminates unnecessary cooling when rooms are unoccupied, resulting in substantial energy savings.
Cost Savings
Reduced energy consumption translates to lower utility bills, making smart air conditioning systems cost-effective in the long run. Additionally, some utility companies offer incentives or rebates for installing energy-efficient devices, further increasing the potential savings.
Improved Comfort
Smart air conditioning systems provide enhanced comfort through precise temperature control and personalized settings. With features like zoning capabilities, different areas of a home can be cooled to individual preferences, eliminating hot and cold spots.
Remote Access and Control
Gone are the days of returning home to a stuffy or excessively cold house. With remote access and control, smart air conditioning systems allow users to adjust settings on the go, ensuring a comfortable environment whenever they arrive.
Features to Look for in a Smart Air Conditioning System
When considering a smart air conditioning system for your home, several key features should be taken into account to maximize its benefits:
Thermostat Compatibility
Ensure compatibility with your existing HVAC system by selecting a smart thermostat that works with your specific equipment. Compatibility is crucial for seamless integration and optimal performance.
Zoning Capabilities
Look for systems that offer zoning capabilities, allowing different areas or rooms of your home to be cooled independently. This ensures personalized comfort and avoids wasting energy on unoccupied spaces.
Energy Monitoring
Opt for a system that provides detailed energy usage reports and insights. Energy monitoring features allow you to track and analyze your cooling patterns, identify areas for improvement, and adjust settings accordingly.
Integration with Home Automation Systems
Consider systems that integrate with existing home automation platforms. This allows for centralized control of various smart devices and enables automation routines based on your preferences and schedules.
Installation and Setup Process
The installation and setup process of a smart air conditioning system may vary depending on the manufacturer and model. It's advisable to consult the user manual or seek professional installation to ensure proper configuration and operation. In general, the process involves replacing the existing thermostat with the smart thermostat, connecting it to the air conditioning unit, and configuring the system's settings through the accompanying mobile app or web interface.
Tips for Maximizing Energy Savings with a Smart Air Conditioning System
To fully capitalize on the energy-saving potential of a smart air conditioning system, consider implementing the following tips:
Set temperature schedules: Program your thermostat to adjust temperatures based on your daily routine. Raise the temperature when you're away and lower it when you're expected to return.
Leverage occupancy sensing: Enable occupancy sensing features to automatically adjust cooling settings when rooms are unoccupied. This prevents wasteful energy consumption.
Use geolocation tracking: Connect your smart air conditioning system to your smartphone's GPS to detect when you're leaving or approaching home. This triggers the system to adjust temperatures accordingly.
Optimize fan settings: Take advantage of your system's fan settings to circulate air effectively. Running the fan continuously can help distribute cooled air more efficiently throughout your home.
Maintain regular HVAC maintenance: Ensure your air conditioning unit is clean and well-maintained. Clean or replace air filters regularly to promote optimal airflow and energy efficiency.
Potential Challenges and Limitations
While smart air conditioning systems offer numerous benefits, it's important to be aware of potential challenges or limitations:
Initial investment: Smart air conditioning systems may have a higher upfront cost compared to traditional systems. However, the long-term energy savings can offset this initial investment.
Compatibility constraints: Not all HVAC systems are compatible with every smart thermostat or air conditioning unit. It's crucial to verify compatibility before making a purchase.
Learning curve: Adjusting to the features and functionalities of a smart air conditioning system may require a learning curve. Familiarize yourself with the user manual and take advantage of online resources or customer support.
Comparing Smart Air Conditioning Systems
When selecting a smart air conditioning system, it's important to compare different models and brands based on your specific requirements. Consider factors such as price, compatibility, features, and customer reviews to make an informed decision.
Conclusion
A smart air conditioning system offers an effective solution for saving money and energy while maintaining optimal home comfort. By leveraging automation, connectivity, and intelligent algorithms, these systems deliver personalized cooling experiences and significant energy savings. Investing in a smart air conditioning system not only benefits your pocketbook but also contributes to a greener and more sustainable future.