When it comes to beating the heat and creating a comfortable living environment, air conditioning systems play a vital role. However, not all air conditioning systems are created equal. In this article, we will explore the various types of air conditioning systems available in the market today and help you understand their differences and benefits. So, let's dive in
Air conditioning has become an indispensable part of our lives, providing cool and conditioned air in homes, offices, and public spaces. Understanding the different types of air conditioning systems can help you make an informed decision when it comes to choosing the right one for your needs.
Types of Air Conditioning Systems
Central Air Conditioning
Central air conditioning systems are designed to cool an entire building or a large area. They consist of two main components: an outdoor unit and an indoor unit. Central air conditioning can be further categorized into two subtypes. Upgrade your home renovation with the installation of central air conditioning, providing unparalleled comfort and climate control throughout your living space.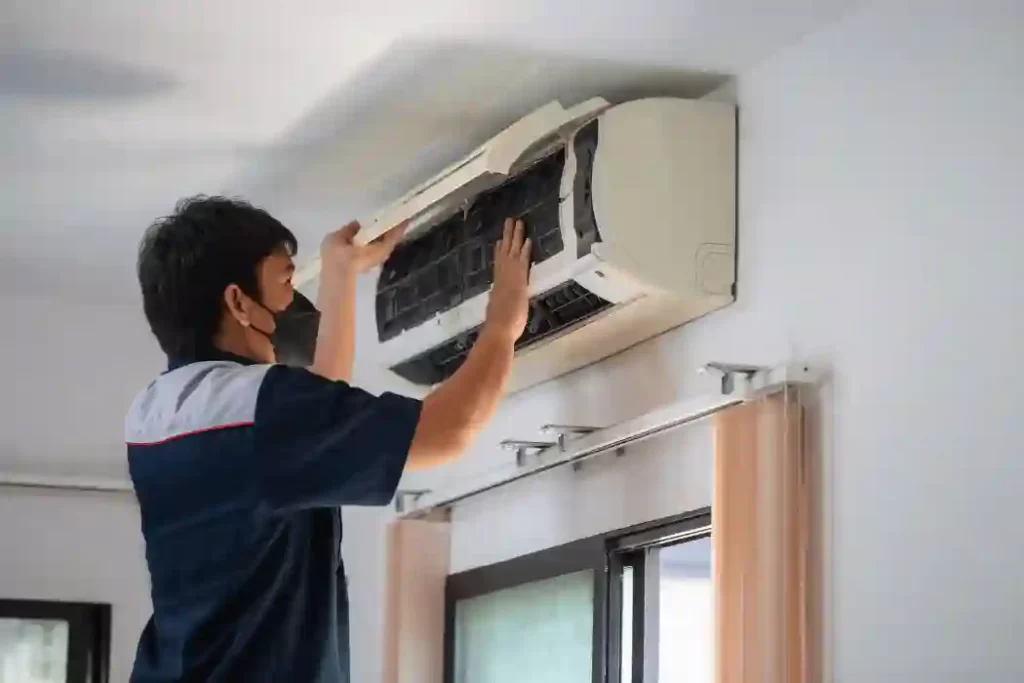 The split system consists of an outdoor unit that houses the compressor and condenser and an indoor unit that contains the evaporator coil. These units are connected by refrigerant lines, and cool air is distributed through ductwork.
In a packaged system, all the components, including the compressor, condenser, and evaporator, are housed in a single unit. This type of system is commonly used in commercial buildings where space is limited.
Window Air Conditioners
Window air conditioners are self-contained units that are installed in a window or a slot in a wall. They are suitable for cooling individual rooms or small spaces. These units are easy to install and relatively affordable.
Portable Air Conditioners
Portable air conditioners are versatile units that can be moved from room to room. They require a window or an opening to exhaust the hot air. Portable air conditioners are a convenient option for those who need flexibility in cooling specific areas.
Ductless Mini-Split Systems
Ductless mini-split systems consist of an outdoor unit connected to one or more indoor units. They are called "ductless" because they don't require ductwork to distribute cool air. These systems are energy-efficient and allow for individual temperature control in different zones.
Hybrid Air Conditioning
Hybrid air conditioning systems combine the use of traditional air conditioning technology with alternative energy sources, such as solar power. These systems can reduce energy consumption and provide cost savings in the long run.
Factors to Consider when Choosing an Air Conditioning System
When selecting an air conditioning system, several factors should be taken into account to ensure optimal performance and efficiency.
Size and Cooling Capacity
The size of the air conditioning system should match the cooling requirements of the space. Undersized units may struggle to cool the area adequately, while oversized units can lead to inefficient operation and higher energy bills.
Energy Efficiency
Energy efficiency is an essential aspect to consider to minimize energy consumption and reduce environmental impact. Look for systems with high SEER (Seasonal Energy Efficiency Ratio) ratings for optimal efficiency.
Installation and Maintenance
Consider the installation requirements and maintenance needs of different air conditioning systems. Some systems may require professional installation, while others can be easily installed as a DIY project.
Cost
Budget is a crucial factor when choosing an air conditioning system. Evaluate the initial cost, long-term operating costs, and potential energy savings to make an informed decision.
Pros and Cons of Each Type of Air Conditioning System
Let's explore the advantages and disadvantages of each type of air conditioning system to help you assess which one suits your specific needs.
Central Air Conditioning
Pros: Efficient cooling for large spaces, even temperature distribution, increased property value.
Cons: Higher installation and maintenance costs, dependence on ductwork, requires professional installation.
Window Air Conditioners
Pros: Affordable, easy installation, suitable for individual room cooling.
Cons: Blocks window view, limited cooling capacity, potential energy inefficiency.
Portable Air Conditioners
Pros: Portable and versatile, no installation required, easy to move between rooms.
Cons: Requires window or opening for exhaust, may not cool large areas effectively, can be noisy.
Ductless Mini-Split Systems
Pros: Energy-efficient, individual temperature control, no ductwork required.
Cons: Higher upfront cost, professional installation recommended for optimal performance.
Hybrid Air Conditioning
Pros: Energy savings, reduced environmental impact, potential long-term cost savings.
Cons: Higher initial cost, dependence on alternative energy sources, limited availability.
Conclusion
Choosing the right air conditioning system is crucial for maintaining a comfortable and cool indoor environment. By understanding the different types of air conditioning systems available and considering key factors like size, energy efficiency, installation requirements, and cost, you can make an informed decision that meets your cooling needs effectively.