Indoor air quality (IAQ) plays a vital role in our overall well-being, comfort, and productivity. As air conditioning systems are commonly used to regulate temperature and create a comfortable indoor environment, it is important to understand their impact on indoor air quality. In this article, we will explore the relationship between air conditioning and IAQ, the common indoor air pollutants, the effects of poor IAQ, and how air conditioning can be utilized to improve and maintain good indoor air quality.
Understanding Air Conditioning Systems
How air conditioning works
Air conditioning systems work by removing heat and moisture from the air, thus cooling and dehumidifying the indoor environment. They achieve this through a combination of processes such as compression, condensation, and evaporation. The cooled air is then circulated back into the room, creating a more comfortable temperature.
Types of air conditioning systems
There are various types of air conditioning systems commonly used, including central air conditioning, window units, split air conditioners, and portable air conditioners. Each system has its own advantages and is suitable for different spaces and requirements. Prioritize indoor air quality during your home renovation by incorporating advanced ventilation systems and air purifiers for a healthier and refreshing living environment.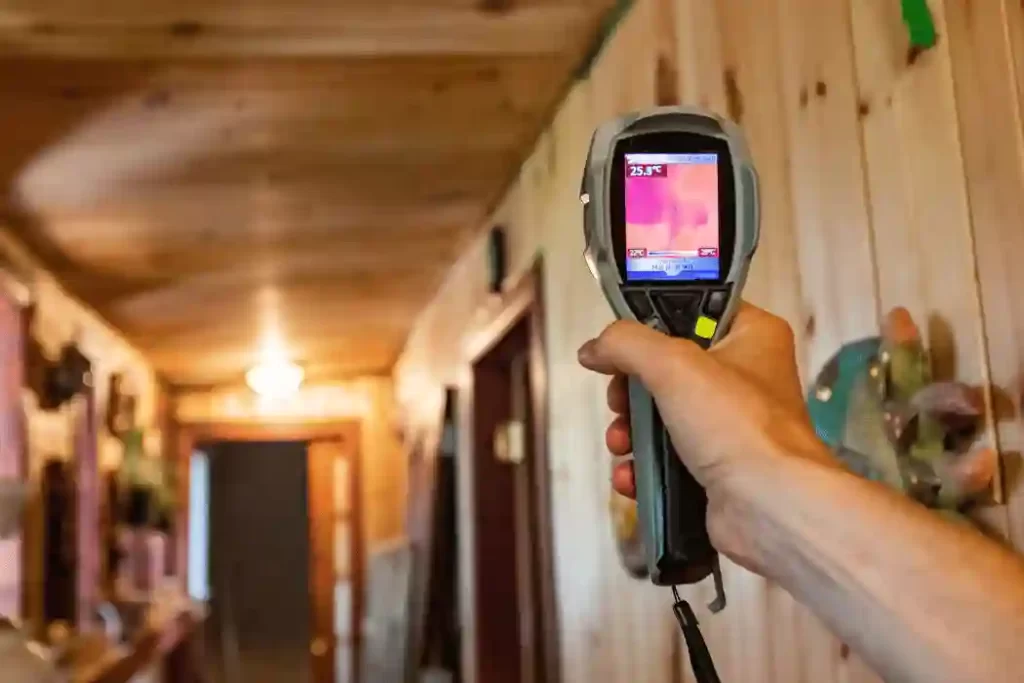 The Relationship Between Air Conditioning and Indoor Air Quality (IAQ)
The importance of indoor air quality
Indoor air quality refers to the cleanliness and purity of the air within buildings and structures. It is crucial because most people spend a significant amount of time indoors, and poor IAQ can have adverse effects on health and well-being.
Potential impact of air conditioning on IAQ
While air conditioning systems provide comfort by regulating temperature, they can also influence indoor air quality. Improperly maintained or poorly designed systems may contribute to the circulation of indoor air pollutants, which can have negative consequences.
Common Indoor Air Pollutants
Volatile Organic Compounds (VOCs)
Volatile Organic Compounds are chemicals emitted from various sources such as paints, cleaning products, furniture, and carpets. These compounds can have short-term and long-term health effects, including eye and respiratory irritation, headaches, and in some cases, even cancer.
Particulate Matter (PM)
Particulate matter consists of tiny particles suspended in the air, which can be solid or liquid. Sources of PM include dust, pollen, pet dander, and smoke. Exposure to high levels of PM can lead to respiratory issues, allergies, and other health problems.
Mold and Mildew
Mold and mildew thrive in moist environments and can be commonly found in areas with poor ventilation or excessive humidity. Breathing in mold spores can trigger allergies, respiratory infections, and other health complications.
Effects of Poor Indoor Air Quality
Health issues
Exposure to poor indoor air quality can lead to a range of health issues, including allergies, respiratory problems, asthma exacerbation, fatigue, and headaches. Individuals with pre-existing conditions or weakened immune systems may be more susceptible to these effects.
Productivity and comfort
Poor IAQ can also impact productivity and comfort levels. People may experience difficulty concentrating, reduced cognitive function, and discomfort, leading to decreased work efficiency and overall satisfaction.
How Air Conditioning Can Improve Indoor Air Quality
Filtration systems
Air conditioning systems equipped with effective filtration systems can help remove airborne particles, such as dust, pollen, and pet dander. High-quality filters can trap these pollutants, improving the overall air quality.
Ventilation
Proper ventilation is crucial for maintaining good IAQ. Air conditioning systems that incorporate ventilation mechanisms can bring in fresh outdoor air while expelling stale indoor air, reducing the concentration of indoor pollutants.
Humidity control
Controlling humidity levels is essential for preventing mold growth and maintaining a comfortable indoor environment. Air conditioning systems can help dehumidify the air, reducing excess moisture that fosters the growth of mold and mildew.
Maintaining Good Indoor Air Quality with Air Conditioning
Regular maintenance
Regular maintenance of air conditioning systems is necessary to ensure optimal performance and IAQ. This includes cleaning or replacing filters, inspecting ductwork, and scheduling professional servicing to address any issues.
Proper system sizing
Properly sizing an air conditioning system based on the specific requirements of a space is essential. An undersized system may not effectively regulate temperature and humidity, while an oversized system may not run long enough to adequately filter the air.
Filter replacement
Regularly replacing air filters is crucial for maintaining good IAQ. Clogged filters can obstruct airflow and allow pollutants to recirculate. The frequency of filter replacement depends on the type of filter and environmental conditions.
Tips for Enhancing Indoor Air Quality with Air Conditioning
Keep windows and doors closed
To prevent outdoor pollutants from entering the indoor space, it is advisable to keep windows and doors closed while the air conditioning system is running. This helps maintain the effectiveness of the filtration and ventilation processes.
Regular cleaning and dusting
Regular cleaning and dusting of the indoor environment can help reduce the accumulation of dust and other particulate matter. This minimizes the burden on the air conditioning system's filters and promotes cleaner indoor air.
Minimize the use of chemicals
Chemicals found in household cleaners, air fresheners, and other products can release harmful VOCs into the air. Minimizing the use of such chemicals and opting for natural, eco-friendly alternatives can help improve IAQ.
Conclusion
Indoor air quality is a significant factor in maintaining a healthy and comfortable living or working environment. Air conditioning systems, when properly maintained and designed, can contribute to improving IAQ by filtering out pollutants, providing ventilation, and controlling humidity levels. By understanding the relationship between air conditioning and IAQ, and implementing appropriate measures, we can create indoor spaces that promote well-being and productivity.