Is your home's roof losing its luster? Over time, dirt, debris, and moss can accumulate on your roof, making it appear dull and aged. However, with a little effort and the right cleaning techniques, you can transform your roof and restore its beauty. In this article, we will explore some effective cleaning tips that can revitalize your roof and enhance the overall aesthetics of your home.
The Importance of a Clean Roof
A clean roof not only enhances the visual appeal of your home but also plays a crucial role in maintaining its structural integrity. Regular cleaning prevents the accumulation of dirt, debris, moss, and algae, which can cause damage and lead to expensive repairs. Moreover, a clean roof improves energy efficiency by reflecting sunlight instead of absorbing it, keeping your home cooler in hot weather. Roof cleaning is an essential step in any home renovation, preserving the structural integrity and enhancing the overall aesthetic appeal of your property.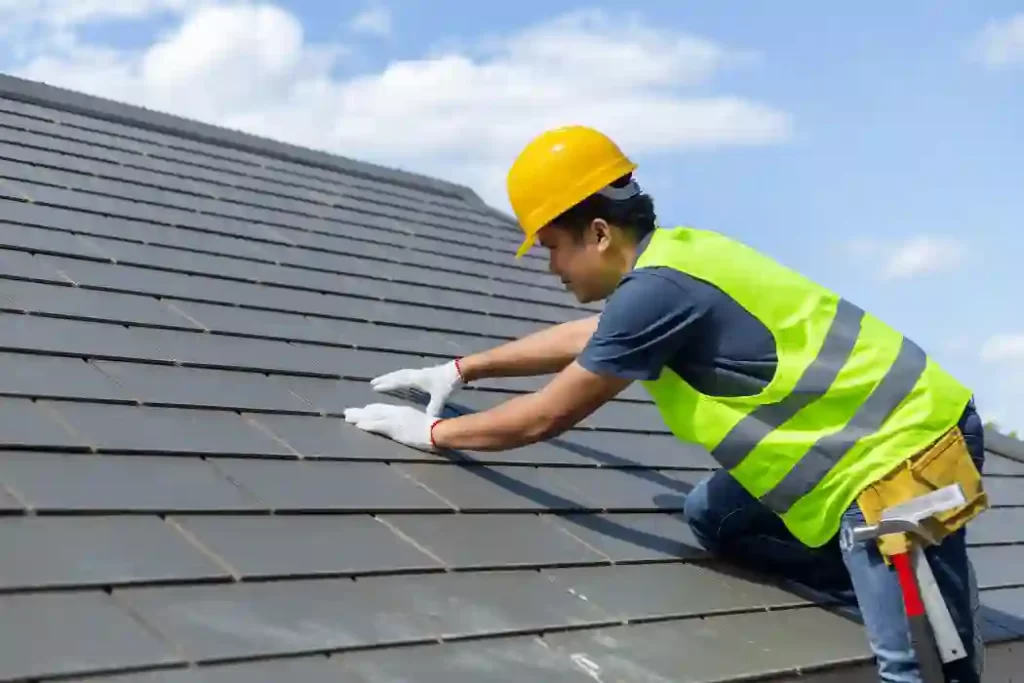 Understanding the Cleaning Process
Before diving into the cleaning process, it's important to assess the condition of your roof and take necessary safety precautions. Inspect the roof for any signs of damage, such as loose or damaged shingles, and address them before proceeding with the cleaning. Additionally, ensure you have proper safety gear, including non-slip shoes, gloves, safety goggles, and a sturdy ladder.
Gather the Necessary Tools and Materials
To effectively clean your roof, you'll need the following tools and materials:
Sturdy ladder
Garden hose with a spray nozzle
Soft-bristle brush or broom
Moss and algae cleaner
Pressure washer (optional)
Safety equipment (gloves, safety goggles)
Step-by-Step Guide to Cleaning Your Roof
Preparing the Roof
Before you begin cleaning, clear the roof surface of any loose debris, such as leaves, branches, or twigs. This will prevent the debris from clogging the gutters and ensure a smoother cleaning process. Additionally, cover any delicate plants or shrubs near the roof with plastic sheets or tarps to protect them from cleaning solutions.
Removing Debris
Using a soft-bristle brush or broom, gently sweep away any remaining debris from the roof surface. Be cautious not to apply excessive pressure that could damage the shingles. Start from the top and work your way down, systematically removing debris in sections.
Treating Moss and Algae
If you notice moss or algae growth on your roof, apply a moss and algae cleaner according to the manufacturer's instructions. These cleaners are specifically formulated to kill and inhibit the growth of moss and algae. Allow the solution to sit for the recommended time, typically around 15-20 minutes, to allow it to penetrate the growth and loosen its grip on the surface.
Pressure Washing
For roofs with stubborn stains or heavy moss and algae growth, a pressure washer can be an effective tool. Ensure you use a low-pressure setting and maintain a safe distance from the roof to avoid damaging the shingles. Start from the top and work your way down, using sweeping motions to clean the entire roof surface evenly.
Final Rinse and Inspection
After pressure washing, thoroughly rinse the roof with a garden hose to remove any remaining cleaning solution or residue. Inspect the roof for any missed spots or persistent stains that may require additional attention. Repeat the cleaning process if necessary, focusing on specific areas that require further cleaning.
Maintaining a Clean Roof
To prolong the cleanliness and appearance of your roof, consider implementing these maintenance tips:
Trim overhanging branches to prevent debris accumulation.
Clean the gutters regularly to avoid clogs and water damage.
Check for and repair any damaged or missing shingles promptly.
Apply a roof treatment or coating to inhibit moss and algae growth.
Regular maintenance will not only keep your roof clean but also help extend its lifespan, saving you money in the long run.
Conclusion
Cleaning your home's roof is a vital step in maintaining its beauty and structural integrity. By following the step-by-step guide outlined in this article, you can transform your roof and restore its pristine condition. Remember to prioritize safety, gather the necessary tools and materials, and perform regular maintenance to keep your roof looking its best. With a clean roof, your beautiful home will shine and stand out in the neighborhood.