When it comes to keeping your car in pristine condition, regular cleaning is crucial. However, sometimes a basic wash might not be enough to remove stubborn dirt, grime, and stains. This is where pressure washing comes into play. Pressure washing is a highly effective method for deep cleaning your car and restoring its shine. In this article, we will explore the benefits of pressure washing for your car and provide you with essential tips to achieve that "like new" shine.
Understanding Pressure Washing
Pressure washing, also known as power washing, utilizes a high-pressure water spray to remove dirt, debris, and stains from various surfaces. The forceful jet of water effectively dislodges contaminants, leaving behind a clean surface. Pressure washers are equipped with different nozzle attachments that control the water pressure and spray pattern, allowing for precise cleaning. Pressure washing is a versatile and effective method that can breathe new life into surfaces, making it an invaluable tool for home renovation projects.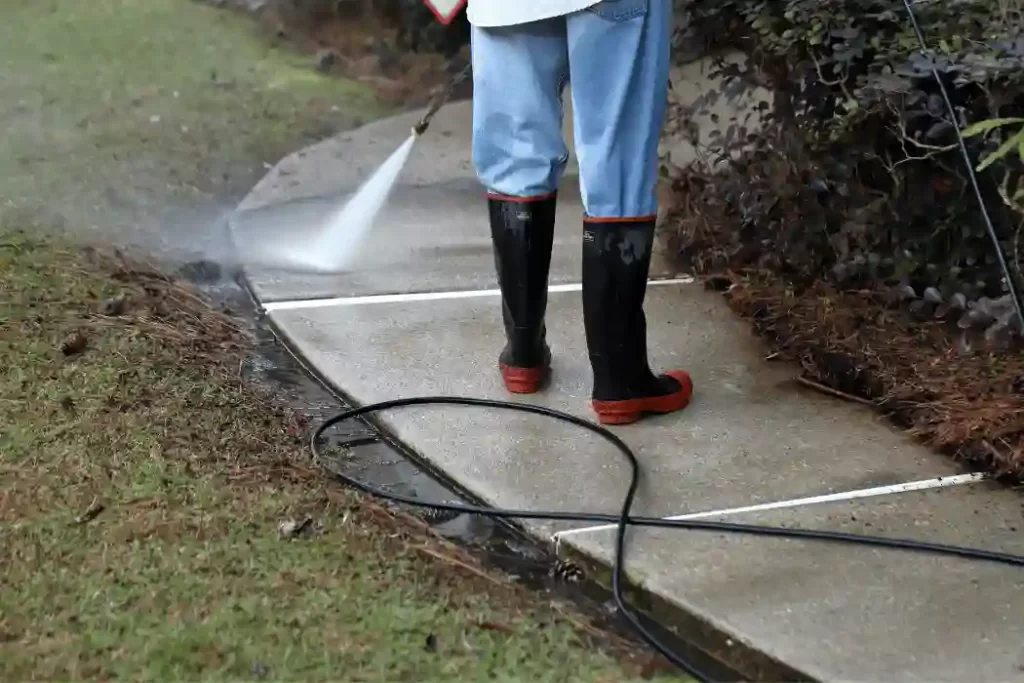 Benefits of Pressure Washing for Your Car
Pressure washing offers several advantages when it comes to car cleaning:
Deep Cleaning
The powerful stream of water from a pressure washer penetrates even the toughest dirt and grime, reaching areas that are difficult to clean with traditional methods. It can remove caked-on mud, road salt, bird droppings, and other stubborn stains, leaving your car looking fresh and revitalized.
Time and Energy Efficiency
Compared to manual scrubbing, pressure washing saves both time and effort. With a pressure washer, you can cover a larger surface area in less time, making the cleaning process more efficient. This is especially beneficial if you have a busy schedule or multiple vehicles to clean.
Protecting Your Car's Paint
Regular pressure washing helps protect your car's paint by removing contaminants that can cause damage over time. By keeping your car's exterior clean, you minimize the risk of rust, corrosion, and paint deterioration. Pressure washing is particularly beneficial for removing salt residue during winter months when roads are often treated with deicing salts.
Versatility
Pressure washers come with adjustable settings, allowing you to customize the water pressure and spray pattern according to the cleaning task. This versatility makes pressure washing suitable for various surfaces on your car, including the body, wheels, tires, and undercarriage.
Pressure Washing Techniques for Cars
To achieve optimal results while pressure washing your car, it's important to follow the right techniques. Here are some key steps to consider:
Start with a Pre-Rinse
Before using the pressure washer, give your car a thorough pre-rinse using a regular hose. This helps loosen dirt and debris, making it easier for the pressure washer to remove them.
Use the Correct Nozzle
Select a nozzle with a wide spray pattern to cover larger areas quickly, and switch to a narrower nozzle for more focused cleaning on specific spots. Be cautious with the water pressure, as using too high pressure can damage delicate car components.
Maintain Proper Distance
Maintain a suitable distance between the pressure washer nozzle and your car's surface. Too close, and you risk damaging the paint or causing dents. Too far, and the cleaning efficiency may be compromised.
Clean from Top to Bottom
Start cleaning from the top of your car and work your way down. This ensures that the dirt and soap residue flow downwards, preventing them from settling on already cleaned areas.
Preparing Your Car for Pressure Washing
Before you begin pressure washing your car, there are a few essential preparatory steps to take:
Remove Loose Items
Remove any loose items from your car, such as antennas, decorative accessories, or detachable mirrors. This prevents them from being damaged or accidentally knocked off during the cleaning process.
Close Windows and Sunroof
Ensure all windows, including the sunroof, are closed tightly. This prevents water from entering the interior and causing damage to electrical components or upholstery.
Protect Sensitive Areas
Cover sensitive areas of your car, such as the exhaust pipe or engine bay, with plastic bags or waterproof covers. This prevents water from entering these areas, which can lead to potential problems.
Pressure Washing Dos and Don'ts
To ensure a safe and effective pressure washing experience, here are some dos and don'ts to keep in mind:
Dos
Do use a pressure washer with an appropriate PSI (pounds per square inch) rating for car cleaning.
Do test the pressure washer on a small, inconspicuous area before starting to clean the entire car.
Do follow the manufacturer's instructions for your specific pressure washer model.
Do wear appropriate safety gear, such as safety glasses and gloves, while pressure washing.
Don'ts
Don't use excessive pressure, as it can damage the car's paint or underlying surfaces.
Don't point the pressure washer nozzle directly at glass, as it can cause cracks or chips.
Don't pressure wash a hot engine or other hot car parts, as it can cause thermal shock and damage.
Safety Measures to Consider
While pressure washing your car, it's essential to prioritize safety. Here are some safety measures to consider:
Always wear appropriate protective gear, including safety glasses, gloves, and closed-toe shoes.
Use the pressure washer in a well-ventilated area to avoid inhaling fumes or exhaust.
Keep the pressure washer nozzle at a safe distance from yourself and others to prevent accidental injuries.
Avoid using pressure washers near electrical outlets or components to minimize the risk of electrical shock.
Maintaining Your Car's Shine
To maintain your car's shine after pressure washing, consider these tips:
Regularly wash your car using a gentle car wash solution to remove surface dirt and maintain a clean appearance.
Apply a protective wax or sealant to enhance your car's shine and provide long-lasting protection against environmental elements.
Avoid parking under trees or in areas where bird droppings and tree sap are common, as they can quickly mar your car's finish.
Perform regular inspections for any chips or scratches in the paint and promptly address them to prevent further damage.
Conclusion
Pressure washing is an effective method for deep cleaning your car and restoring its shine. By utilizing the power of high-pressure water, you can remove tough dirt, grime, and stains, giving your car a fresh and revitalized look. Remember to follow the correct pressure washing techniques, prepare your car adequately, and prioritize safety during the process. With proper maintenance, you can enjoy a car that shines like new for years to come.