When it comes to cleaning our homes and outdoor spaces, we often focus on the obvious tasks like sweeping, mopping, and dusting. However, one highly effective and often overlooked method is pressure washing. This article aims to uncover the hidden benefits of pressure washing, shedding light on how this powerful technique can transform your surroundings and enhance the overall appeal of your property.
The Basics of Pressure Washing
Pressure washing, also known as power washing, is a cleaning technique that utilizes high-pressure water spray to remove dirt, grime, mold, mildew, and other pollutants from various surfaces. It involves using a specialized machine that generates pressurized water, which can be adjusted depending on the surface being cleaned. Pressure washing is a versatile and essential tool in any home renovation project, helping to restore surfaces, remove stains, and bring a fresh, clean look to your property.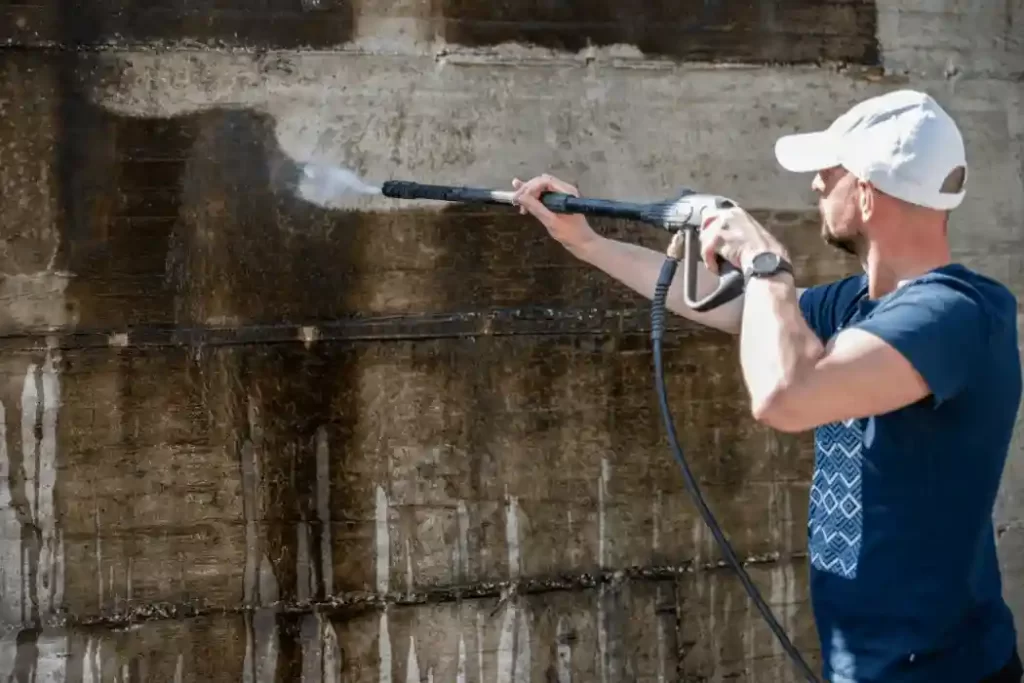 Boosting Curb Appeal
First impressions matter, and pressure washing can significantly enhance the curb appeal of your property. Whether it's your home exterior, driveway, patio, or deck, pressure washing can effectively remove years of built-up dirt, stains, and discoloration, giving your property a fresh and inviting look.
Preserving and Protecting Surfaces
Regular maintenance is crucial for preserving the longevity of your property's surfaces. Pressure washing helps remove harmful substances that can deteriorate surfaces over time. By eliminating dirt, grime, and pollutants, you can protect your property from unnecessary wear and tear, ultimately extending its lifespan.
Removing Stubborn Stains and Mold
Stubborn stains can be challenging to remove using conventional cleaning methods. Pressure washing, however, can effortlessly eliminate deep-seated stains, such as oil spills, grease, and rust marks. Moreover, it is highly effective in removing mold and mildew, which not only improves aesthetics but also promotes a healthier environment.
Improving Health and Hygiene
The accumulation of dirt, allergens, and pollutants on surfaces can adversely affect the health and well-being of individuals. Pressure washing not only removes these harmful substances but also eliminates potential breeding grounds for bacteria and other microorganisms. This significantly improves the hygiene and overall air quality around your property.
Enhancing Safety
Slippery surfaces, such as moss-covered walkways or algae-ridden decks, pose a safety hazard. Pressure washing effectively removes these hazards, reducing the risk of accidents and injuries. By restoring surfaces to their original condition, you can create a safer environment for your family, guests, or customers.
Saving Time and Effort
Cleaning large outdoor areas can be time-consuming and physically demanding. Pressure washing offers a time-saving solution, as it covers a large surface area quickly and efficiently. With its powerful jets of water, you can achieve remarkable results in a fraction of the time and effort required by traditional cleaning methods.
Environmentally Friendly Cleaning
Using harsh chemicals for cleaning not only harms the environment but can also have adverse effects on your health. Pressure washing, on the other hand, is an eco-friendly cleaning method. It relies primarily on water and does not require the use of harmful detergents or chemicals, making it a safe and sustainable choice.
Increasing Property Value
If you're planning to sell your property or simply want to increase its value, pressure washing can be a game-changer. By restoring surfaces to their original state and enhancing the overall appearance, you create a more attractive and desirable property. Potential buyers or visitors will be impressed by the cleanliness and well-maintained look, translating into increased value.
Cost-Effective Solution
While professional pressure washing services are available, investing in a pressure washer for personal use can be a cost-effective long-term solution. By regularly maintaining your property using a pressure washer, you can avoid costly repairs and renovations down the line. It is a small investment that provides significant savings in the long run.
Preventing Future Damage
Regular pressure washing helps prevent the accumulation of dirt, grime, and contaminants, which can cause irreversible damage to surfaces over time. By staying proactive and incorporating pressure washing into your cleaning routine, you can prevent future deterioration, saving yourself from costly repairs or replacements.
Ideal for Various Surfaces
One of the key advantages of pressure washing is its versatility. It can be used on a wide range of surfaces, including concrete, brick, wood, vinyl siding, fences, and more. This flexibility makes pressure washing a valuable tool for homeowners and businesses alike, as it can effectively clean various areas and materials.
DIY vs. Professional Pressure Washing
While pressure washing can be done as a DIY project, there are instances where professional services may be more suitable. Complex or delicate surfaces, such as delicate wood or high roofs, often require specialized equipment and expertise. Assess the scope of the task and the surfaces involved to determine whether professional assistance is necessary.
Maintenance Tips for Long-Term Benefits
To maximize the benefits of pressure washing and ensure long-lasting results, it's essential to follow proper maintenance practices. Regularly inspect your property for signs of dirt or mold buildup, and schedule pressure washing sessions accordingly. Additionally, make sure to clean the pressure washer itself and store it correctly to maintain its optimal performance.
Conclusion
Pressure washing offers a plethora of hidden benefits beyond the surface-level cleanliness it provides. From enhancing curb appeal and increasing property value to improving health and safety, pressure washing is a versatile and powerful cleaning technique. By incorporating it into your regular maintenance routine, you can enjoy a cleaner, safer, and more appealing environment for years to come.