Are you a homeowner looking to keep your air conditioning system in top shape? Regular maintenance is the key to ensuring optimal performance and longevity of your cooling unit. In this comprehensive guide, we will walk you through the essential steps of air conditioning maintenance, from simple DIY tasks to the benefits of hiring a professional technician. By following these tips, you can enjoy a cool and comfortable home while maximizing energy efficiency and minimizing the risk of costly repairs.
The Importance of Air Conditioning Maintenance
Proper air conditioning maintenance plays a vital role in maintaining a comfortable living environment and ensuring the longevity of your cooling system. Neglecting routine maintenance can lead to decreased cooling efficiency, increased energy consumption, and a higher likelihood of breakdowns and expensive repairs.
Benefits of Regular Maintenance
Regular air conditioning maintenance offers several significant benefits. Firstly, it helps to maximize the system's energy efficiency, resulting in lower utility bills. Secondly, it improves indoor air quality by reducing dust, allergens, and pollutants. Lastly, routine maintenance extends the lifespan of your air conditioner, saving you money in the long run. Incorporate air conditioning maintenance as a vital component of your home renovation plans, ensuring a reliable and efficient cooling system for years to come.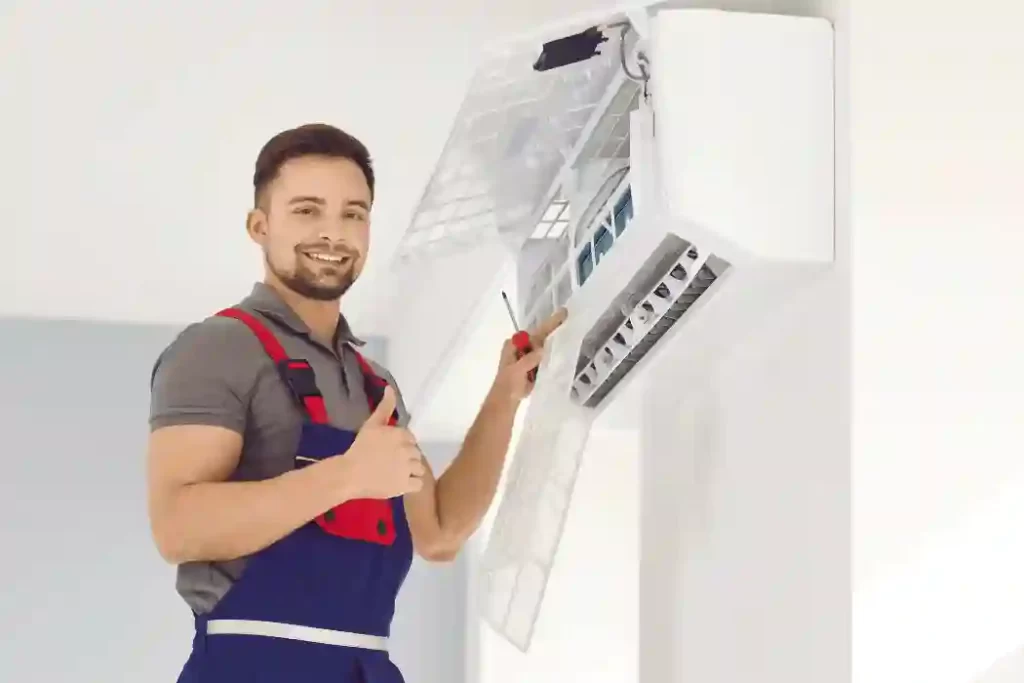 Signs of a Poorly Maintained Air Conditioning System
Reduced Cooling Efficiency
One of the first signs of a poorly maintained air conditioning system is reduced cooling efficiency. If you notice that your home takes longer to cool down or that some rooms remain uncomfortably warm, it may indicate a need for maintenance.
Increased Energy Consumption
A poorly maintained air conditioner often consumes more energy than necessary. If you observe a significant increase in your energy bills without a corresponding change in usage, it's likely that your system requires attention.
Frequent Breakdowns and Repairs
Ignoring air conditioning maintenance can lead to more frequent breakdowns and repairs. Regular maintenance helps identify potential issues before they escalate, saving you from unexpected system failures during hot summer months.
DIY Maintenance Tips for Homeowners
Cleaning or Replacing Air Filters
Cleaning or replacing your air filters regularly is one of the simplest yet most effective maintenance tasks you can perform. Clogged filters restrict airflow, reduce cooling efficiency, and increase strain on the system.
Clearing Debris Around the Outdoor Unit
The outdoor unit of your air conditioner can accumulate debris such as leaves, grass, and dirt. It's important to clear this debris regularly to ensure proper airflow and prevent damage to the unit.
Checking and Cleaning the Condenser Coils
The condenser coils in your air conditioning system can become dirty over time, affecting heat transfer and system performance. Cleaning them periodically helps maintain optimal cooling efficiency.
Inspecting and Cleaning the Evaporator Coils
The evaporator coils are responsible for absorbing heat from the indoor air. Over time, they can collect dust and debris, hindering their ability to cool effectively. Regular inspection and cleaning are necessary to keep the coils in good condition.
Check and clean the vents, registers, and ductwork to ensure unrestricted airflow throughout your home. Blocked or dirty vents can lead to uneven cooling and strain on the system.
Scheduling Professional Maintenance
The Importance of Professional Inspections
While DIY maintenance tasks are valuable, it's crucial to schedule professional inspections at regular intervals. HVAC technicians have the expertise to identify potential issues that may not be visible to homeowners.
Recommended Frequency of Professional Maintenance
For most air conditioning systems, it is recommended to have professional maintenance performed at least once a year. However, some systems may require more frequent inspections, especially in regions with extreme weather conditions.
Hiring a Reputable HVAC Technician
When hiring an HVAC technician, choose a reputable and experienced professional. Look for certifications, licenses, and positive customer reviews to ensure you receive quality service.
Benefits of Professional Air Conditioning Maintenance
Extended Lifespan of the System
Regular professional maintenance helps extend the lifespan of your air conditioning system. By addressing minor issues before they escalate, you can avoid premature system failure and costly replacements.
Improved Energy Efficiency
A well-maintained air conditioner operates more efficiently, leading to reduced energy consumption and lower utility bills. Regular maintenance tasks, such as cleaning coils and lubricating moving parts, contribute to improved energy efficiency.
Enhanced Indoor Air Quality
Professional maintenance includes cleaning and inspecting various components, such as air filters and coils, which directly impact indoor air quality. By reducing dust, allergens, and pollutants, you can create a healthier living environment for you and your family.
Early Detection of Potential Issues
During professional maintenance visits, HVAC technicians perform thorough inspections, allowing them to identify potential issues early on. By addressing these issues promptly, you can prevent major breakdowns and expensive repairs.
Common Air Conditioning Maintenance Tasks Performed by Professionals
Checking Refrigerant Levels
Ensuring the correct refrigerant levels is crucial for optimal cooling performance. HVAC technicians can check and adjust the refrigerant levels during maintenance visits.
Proper lubrication of the air conditioner's moving parts reduces friction, minimizes wear and tear, and helps the system operate smoothly and quietly.
Tightening Electrical Connections
Loose electrical connections can lead to system malfunctions and safety hazards. HVAC technicians inspect and tighten these connections to ensure safe and reliable operation.
Cleaning and Adjusting Blower Components
The blower assembly is responsible for circulating cooled air throughout your home. Regular cleaning and adjustment of blower components, including blades and motor, are essential for optimal airflow.
Testing Thermostat Accuracy
An accurate thermostat is essential for maintaining a comfortable indoor temperature. HVAC technicians can test and calibrate the thermostat during maintenance visits to ensure precise temperature control.
Cost Considerations for Air Conditioning Maintenance
Regular Maintenance vs. Costly Repairs
Investing in regular air conditioning maintenance is much more cost-effective than dealing with unexpected breakdowns and major repairs. By catching potential issues early, you can avoid expensive emergency service calls.
Properly maintained air conditioning systems operate more efficiently, leading to lower energy consumption and reduced utility bills. Additionally, a well-maintained system is less likely to require premature replacement, saving you significant costs in the long run.
Conclusion
Regular air conditioning maintenance is essential for homeowners to ensure optimal performance, energy efficiency, and system longevity. By following the DIY tips provided and scheduling professional inspections, you can keep your cooling system running smoothly, save money on energy bills, and enjoy a comfortable and healthy living environment.