When it comes to buying or selling a property, having a detailed understanding of its condition is crucial. That's where expert property inspections come into play. These assessments go beyond surface-level observations and provide in-depth insights into the various components and systems of a property. In this article, we will explore the importance of expert inspections and how they contribute to making informed decisions in real estate transactions.
The Role of Expert Property Inspections
Expert property inspections play a vital role in providing buyers and sellers with a detailed assessment of a property's condition. These inspections go beyond a cursory glance and delve into the various aspects that contribute to a property's functionality, safety, and value. Let's explore the key benefits of expert property inspections.
Thorough Evaluation of Structural Components
During an expert property inspection, qualified inspectors thoroughly evaluate the structural components of the property. This includes assessing the foundation, walls, roof, and other key structural elements. By identifying any structural issues, such as cracks, settlement, or signs of deterioration, the inspection helps uncover potential risks and highlights areas that may require repairs or maintenance. Home renovation projects can benefit from professional home inspection services, providing a thorough assessment to identify any hidden issues and ensure a successful remodeling process.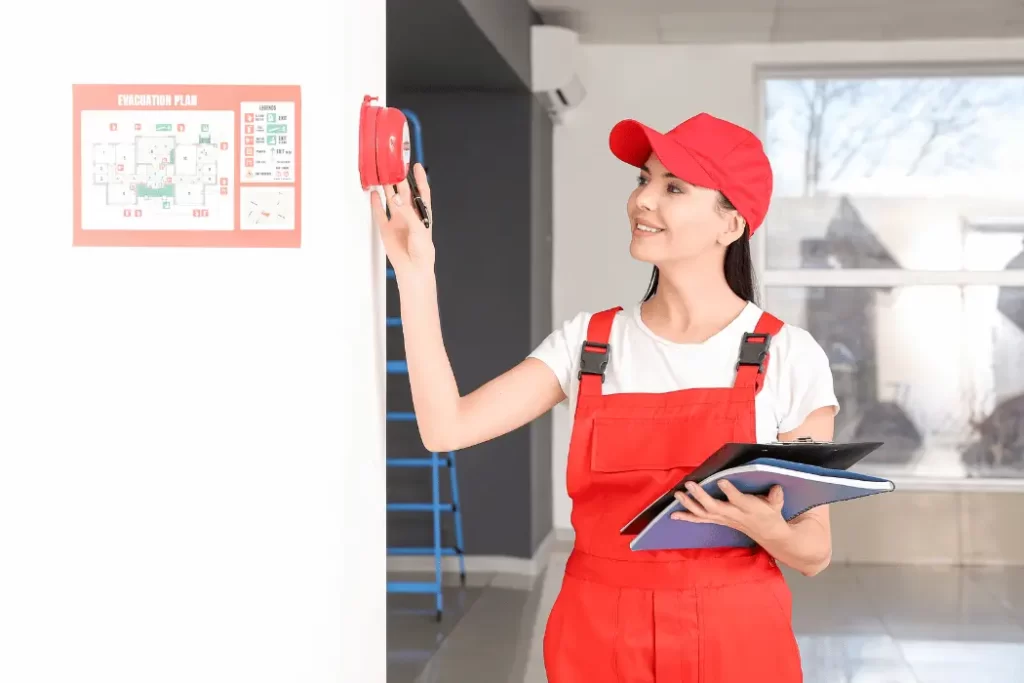 Assessment of Electrical and Plumbing Systems
Expert inspections also involve a detailed assessment of the electrical and plumbing systems of the property. Inspectors examine the wiring, outlets, switches, and fixtures to ensure they are functioning properly and meet safety standards. They also inspect the plumbing system for leaks, blockages, or any other issues that may impact its functionality. By identifying any electrical or plumbing issues, the inspection helps prevent potential hazards and ensures the property is in compliance with safety regulations.
Evaluation of HVAC Systems
The heating, ventilation, and air conditioning (HVAC) systems are essential for a comfortable and healthy living environment. Expert inspections evaluate these systems to ensure they are in good working condition. Inspectors check for proper operation, cleanliness, and potential issues that may affect the performance and efficiency of the HVAC systems. Identifying any issues allows for necessary repairs or maintenance, ensuring optimal comfort and energy efficiency.
Identification of Potential Hazards
Expert inspections are designed to identify potential hazards within a property. Inspectors look for signs of mold, asbestos, lead-based paint, or other hazardous materials that may pose health risks to occupants. By uncovering these hazards, the inspection report provides valuable information that enables buyers and sellers to take appropriate measures to address and mitigate potential risks.
Comprehensive Documentation and Reporting
One of the key aspects of expert inspections is the generation of detailed documentation and reports. Inspectors provide comprehensive reports that outline their findings, including photographs and descriptions of any identified issues or areas of concern. These reports serve as valuable references for buyers, sellers, and other parties involved in the real estate transaction.
Facilitating Informed Decision Making
Expert property inspections empower buyers and sellers to make informed decisions. By providing a clear understanding of the property's condition, these inspections enable buyers to assess whether the property meets their needs and expectations. Sellers benefit from inspections by addressing any identified issues in advance, enhancing the marketability and value of their property. Informed decision making is essential for a smooth and successful real estate transaction.
Choosing a Reliable Inspection Service
When selecting an inspection service, it's important to consider the following factors:
Qualifications and Experience: Choose an inspection service with certified and experienced inspectors who have a solid track record in the industry.
Comprehensive Services: Ensure the inspection service offers a thorough assessment of all key components and systems of the property.
Clear and Detailed Reporting: Request sample reports to assess the quality and clarity of the documentation provided by the inspection service.
Reputation and Reviews: Research the reputation of the inspection service and read reviews from previous clients to gauge their reliability and professionalism.
Good Communication: Select an inspection service that communicates findings effectively and is available to answer any questions or concerns.
Conclusion
Expert property inspections provide detailed assessments of a property's condition, helping buyers and sellers make informed decisions in real estate transactions. Thorough evaluations of structural components, electrical and plumbing systems, HVAC systems, and identification of potential hazards are key benefits of expert inspections. The comprehensive documentation and reporting generated during inspections enable parties involved in the transaction to understand the property's condition and take appropriate measures. By choosing a reliable inspection service, you can have confidence in the accuracy and reliability of the assessment.