Are you looking to give your home a fresh and appealing look? The exterior cladding of your house plays a crucial role in enhancing its overall aesthetics. With the right cladding style, you can transform your home's appearance and create a lasting impression. In this article, we will explore various transformative cladding styles that can unleash the curb appeal of your property.
Your home's exterior is the first thing that catches the eye of visitors and passersby. It sets the tone for your property and reflects your personal style. By opting for transformative cladding styles, you can significantly enhance your home's curb appeal and make it stand out in the neighborhood.
Understanding the Importance of Exterior Cladding
Exterior cladding not only adds visual appeal to your home but also provides protection against the elements. It acts as a shield, safeguarding your property from moisture, extreme temperatures, and other environmental factors. Additionally, cladding helps improve insulation, making your home more energy-efficient. Cladding is a versatile home renovation solution that adds both aesthetic appeal and protective functionality to your property's exterior.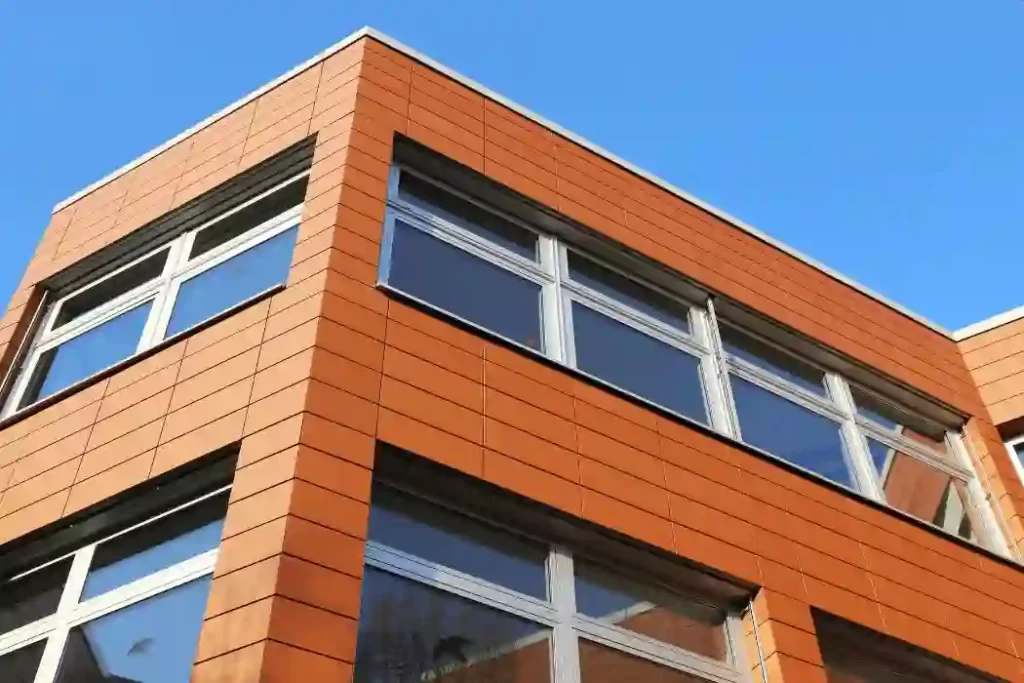 Traditional Cladding Styles
Brick cladding is a classic choice that exudes timeless elegance. It offers a sense of durability and sturdiness to your home's exterior. Brick cladding comes in a variety of colors, textures, and patterns, allowing you to create a unique and customized look.
Wood cladding brings warmth and natural beauty to your home. It creates a cozy and inviting atmosphere while providing excellent insulation. Wood cladding can be crafted from various types of wood, such as cedar, pine, or redwood, each offering its distinct aesthetic appeal.
Stone cladding adds a touch of sophistication and luxury to your home. It comes in a range of options, including natural stone veneers and manufactured stone panels. Stone cladding offers durability and is resistant to weathering, making it a popular choice among homeowners.
Modern Cladding Styles
Metal cladding provides a sleek and contemporary look to your home's exterior. It offers versatility in terms of design and is available in various metals, such as aluminum, zinc, and copper. Metal cladding is known for its durability, low maintenance requirements, and resistance to fire and pests.
Vinyl cladding is an affordable and low-maintenance option for homeowners. It comes in a wide range of colors and finishes, allowing you to achieve the desired look for your home. Vinyl cladding is resistant to fading, cracking, and warping, making it a popular choice for those seeking a hassle-free solution.
Fiber cement cladding offers the look of natural wood or stone at a more affordable price. It is a composite material made from cement, sand, and cellulose fibers. Fiber cement cladding is resistant to rot, pests, and fire, making it a durable and long-lasting choice.
Sustainable Cladding Options
Composite cladding combines wood fibers and recycled plastic to create an eco-friendly and sustainable option. It offers the natural beauty of wood while being highly resistant to rot, warping, and fading. Composite cladding requires minimal maintenance and is an excellent choice for environmentally conscious homeowners.
Reclaimed wood cladding adds character and charm to your home while promoting sustainability. It involves using salvaged wood from old structures, giving it a unique and weathered appearance. Reclaimed wood cladding is a perfect choice for those who appreciate a rustic and eco-friendly aesthetic.
Eco-friendly Alternatives
In addition to composite and reclaimed wood cladding, there are several other eco-friendly alternatives available. These include cladding materials made from recycled materials, such as recycled metal or plastic. Opting for these sustainable options not only enhances your home's curb appeal but also contributes to a greener environment.
Choosing the Right Cladding Style for Your Home
When selecting a cladding style for your home, consider factors such as the architectural design, local climate, maintenance requirements, and budget. Each cladding material has its unique characteristics and benefits, so it's essential to choose one that aligns with your preferences and practical needs.
Hiring a Professional Cladding Contractor
Installing cladding requires expertise and precision. Hiring a professional cladding contractor ensures that the installation is done correctly and efficiently. They can guide you in choosing the right cladding material, provide professional advice, and ensure a flawless finish.
Maintenance and Care Tips for Cladding
To prolong the lifespan and appearance of your cladding, it's important to follow proper maintenance practices. Regularly inspect the cladding for any signs of damage or wear, and clean it using appropriate methods and products. Consult the manufacturer's guidelines for specific maintenance instructions.
Conclusion
Transformative cladding styles offer homeowners an opportunity to elevate the curb appeal of their properties. From traditional options like brick and wood cladding to modern choices such as metal and vinyl cladding, there is a wide range of styles to suit every taste. By carefully selecting the right cladding material and hiring a professional contractor, you can revitalize your home's exterior and make a lasting impression.