In the realm of architecture and construction, cladding plays a crucial role in enhancing the appearance and protecting the exterior surfaces of buildings. Whether it's a residential property or a commercial structure, cladding offers numerous benefits in terms of aesthetics, durability, and weather resistance. This comprehensive guide will delve into the world of cladding, exploring its types, installation process, maintenance, and more.
What is Cladding?
Cladding refers to the process of applying an additional layer of material onto the exterior surfaces of a building. It serves as a protective covering that shields the structure from environmental elements such as rain, wind, sunlight, and temperature fluctuations. Cladding not only provides protection but also enhances the visual appeal of a building, making it an essential component of modern architectural design. Home renovation often involves the installation of new cladding to enhance the aesthetic appeal and protect the exterior of a building.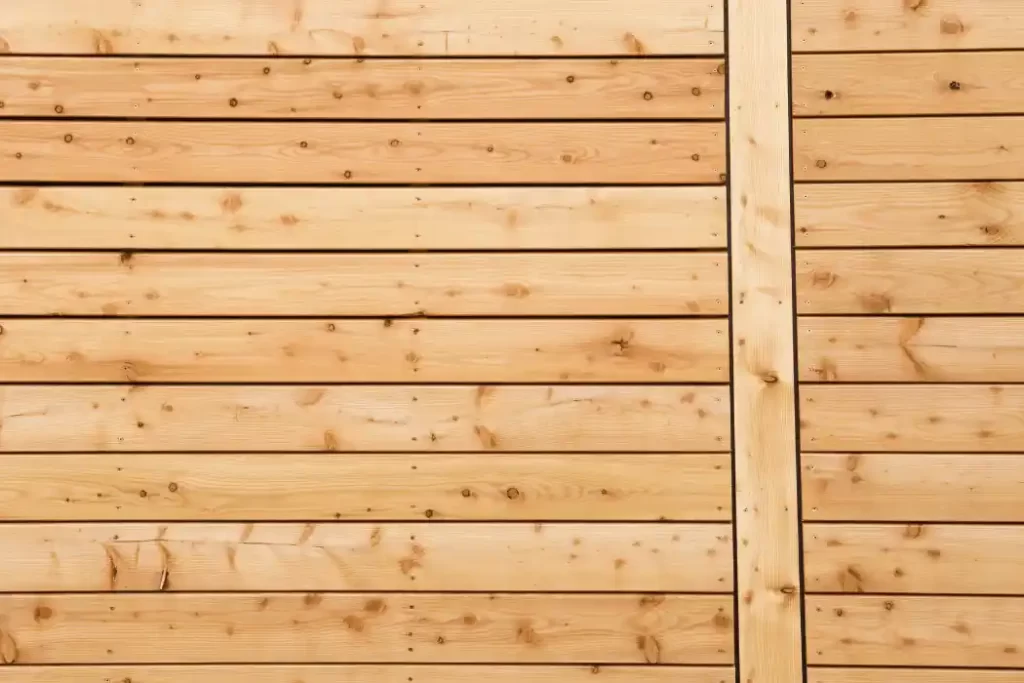 Types of Cladding
There are various types of cladding materials available, each with its own unique properties and aesthetic characteristics. Some popular options include:
Vinyl cladding is a cost-effective and low-maintenance option widely used in residential construction. It is available in a range of colors and textures, allowing homeowners to achieve the desired look for their exteriors.
Wood cladding offers a natural and timeless aesthetic, adding warmth and charm to any building. However, it requires regular maintenance to prevent decay and ensure its longevity.
Brick cladding provides a classic and durable option, offering excellent insulation properties. It can be used for both traditional and contemporary architectural styles.
Metal cladding, such as aluminum or steel, is known for its strength and versatility. It is often chosen for its modern and sleek appearance, suitable for commercial buildings.
Fiber cement cladding combines the durability of cement with the aesthetic flexibility of wood. It is resistant to rot, fire, and pests, making it a popular choice for many homeowners.
Benefits of Cladding
Cladding offers numerous benefits, making it a desirable choice for both residential and commercial buildings. Some key advantages include:
Enhanced aesthetic appeal
Improved insulation and energy efficiency
Protection against weather elements
Increased durability and longevity
Reduced maintenance requirements
Added property value
Factors to Consider Before Choosing Cladding
Before selecting a cladding material, several factors should be taken into consideration to ensure the best fit for your specific needs:
Evaluate the material's durability and resistance to factors like moisture, UV radiation, and impact to ensure it can withstand the local climate conditions.
Consider the maintenance requirements of the cladding material. Some materials may require regular cleaning, painting, or sealing to maintain their appearance and performance.
Choose a cladding material that aligns with the desired architectural style and complements the overall design of the building.
Ensure the selected cladding material can withstand the prevalent weather conditions in your area, such as heavy rain, strong winds, or extreme temperatures.
Take into account the initial cost of the cladding material, installation expenses, and long-term maintenance costs to make an informed decision based on your budget.
Installation Process
Proper installation of cladding is crucial to ensure its effectiveness and longevity. Here are the general steps involved in the installation process:
Inspect the existing exterior surfaces, assess their condition, and prepare them for the cladding installation.
Surface Cleaning and Repair
Clean the surfaces thoroughly, removing any dirt, debris, or loose paint. Repair any damages or defects before proceeding.
Insulation and Moisture Barrier
Install insulation and a moisture barrier to enhance energy efficiency and prevent moisture-related issues, such as mold or rot.
Follow the manufacturer's instructions and guidelines for installing the specific cladding material, ensuring proper alignment, attachment, and sealing.
Complete the installation by adding any necessary trims, flashings, or other finishing elements to achieve a polished and cohesive look.
Cladding Maintenance and Care
Regular maintenance is essential to preserve the appearance and performance of cladding. Follow these tips for effective maintenance:
Clean the cladding periodically to remove dirt, grime, or stains.
Inspect the cladding for any signs of damage, such as cracks or loose panels, and repair as necessary.
Consider reapplying protective coatings or sealants to maintain the cladding's integrity and weather resistance.
Consult the manufacturer's recommendations for specific maintenance requirements based on the cladding material used.
Environmental Impact of Cladding
When choosing cladding materials, it's important to consider their environmental impact. Opt for sustainable options, such as reclaimed wood or eco-friendly composite materials, to minimize the carbon footprint associated with the construction.
Conclusion
Cladding plays a vital role in protecting and enhancing the exterior surfaces of buildings. With a wide range of materials available, each offering unique advantages, it's crucial to consider factors like durability, maintenance, aesthetics, weather resistance, and cost before making a selection. Proper installation and regular maintenance are key to ensuring the longevity and performance of cladding, while also considering the environmental impact. By choosing the right cladding solution, you can transform the look of your building while providing it with long-lasting protection.