When it comes to protecting your most valuable asset, your home, having insurance coverage is crucial. Home insurance provides financial security against unforeseen circumstances such as damage, theft, or liability claims. In this comprehensive guide, we will delve into the details of what home insurance covers and what you need to know to make an informed decision.
Understanding Home Insurance
What is Home Insurance?
Home insurance is a type of property insurance that safeguards homeowners against financial losses and damages to their residence. It provides coverage for both the structure of the house and personal belongings within it. Additionally, it offers liability protection in case someone gets injured on your property and you are held responsible.
Importance of Home Insurance
Home insurance plays a vital role in protecting homeowners from unexpected events such as natural disasters, theft, or accidents. Without proper coverage, the financial burden of repairs or replacements could be overwhelming. Home insurance provides peace of mind, knowing that you have a safety net in place when the unexpected occurs. Home insurance offers crucial coverage not only for unexpected events but also for the risks associated with home renovation, ensuring your investment is protected during the remodeling process.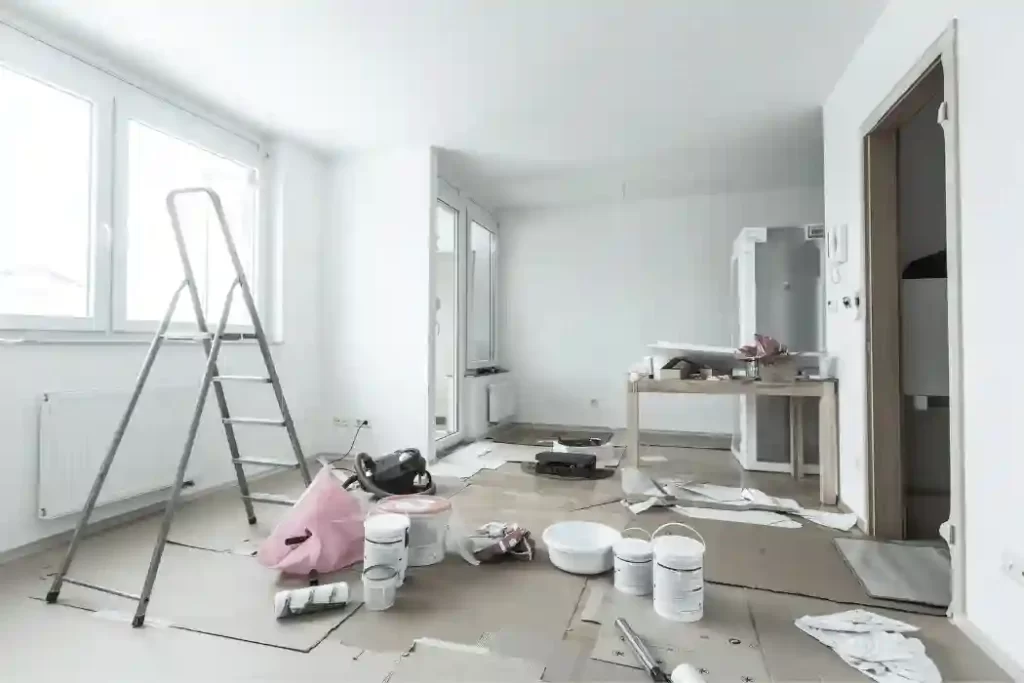 Coverage Types
Dwelling Coverage
Dwelling coverage is the core component of home insurance. It protects the physical structure of your home, including the walls, roof, foundation, and attached structures like garages or decks. In case of covered perils such as fire, windstorm, or vandalism, the policy will provide funds to repair or rebuild your home.
Personal Property Coverage
Personal property coverage extends to your belongings within the home, such as furniture, appliances, electronics, and clothing. If these items are damaged, destroyed, or stolen, your insurance will reimburse you for their value. It's essential to evaluate the coverage limits to ensure you have adequate protection for your personal belongings.
Liability Coverage
Liability coverage protects homeowners if someone is injured on their property and they are deemed responsible for the incident. It covers medical expenses, legal fees, and potential settlements in case of a liability lawsuit. Liability coverage is crucial to safeguard your financial well-being in case of an accident or injury on your property.
Additional Living Expenses
In the event that your home becomes uninhabitable due to a covered loss, additional living expenses coverage comes into play. It helps cover the costs of temporary accommodation, meals, and other necessary expenses while your home is being repaired or rebuilt. This coverage ensures that you and your family can maintain your standard of living during a challenging time.
Exclusions and Limitations
While home insurance provides comprehensive coverage, it's essential to understand the exclusions and limitations of your policy. Common exclusions include damage caused by floods, earthquakes, or acts of war. It's crucial to evaluate these exclusions and consider additional coverage options if you live in an area prone to such events.
Factors Affecting Premiums
Several factors influence the premiums you pay for home insurance. Understanding these factors can help you make informed decisions when selecting a policy.
Location
The location of your home plays a significant role in determining insurance premiums. Factors such as proximity to fire stations, crime rates, and the risk of natural disasters in your area can impact the cost of your coverage.
Home Value
The value of your home is another crucial factor. High-value homes generally require higher coverage limits, which can result in higher premiums.
Deductibles
The deductible is the amount you are responsible for paying before your insurance coverage kicks in. Choosing a higher deductible can lower your premiums but also means you will have a higher out-of-pocket expense in the event of a claim.
Security Measures
Security measures such as alarm systems, smoke detectors, and deadbolt locks can reduce the risk of theft or damage, leading to lower premiums. Make sure to inform your insurance provider about any security features in your home.
Claims History
Your claims history can impact your premiums. If you have a history of frequent claims, insurance companies may consider you a higher risk, resulting in higher premiums.
How to Choose the Right Home Insurance
Assessing Your Needs
Before selecting a home insurance policy, assess your needs and the value of your property. Consider factors such as the replacement cost of your home, the value of your belongings, and your budget for premiums.
Comparing Policies
Obtain quotes from multiple insurance providers and compare the coverage, limits, deductibles, and premiums. Look for a policy that provides adequate coverage at a reasonable cost.
Reviewing the Fine Print
Carefully read the terms and conditions of the policy, including exclusions, limitations, and coverage details. Ensure that you understand what is covered and what is not.
Seeking Professional Advice
If you find the process overwhelming or want expert guidance, consider seeking advice from an insurance agent or broker. They can help you navigate the options and find the best policy for your specific needs.
Conclusion
Home insurance is a crucial investment that protects homeowners from financial losses and provides peace of mind. Understanding the coverage types, exclusions, and factors that affect premiums is essential in making informed decisions. By assessing your needs, comparing policies, and seeking professional advice if needed, you can ensure that you have the right coverage to protect your most valuable asset—your home.