Buying a home is a significant milestone in one's life. It represents a considerable investment of both money and time. Therefore, it's crucial to protect this valuable asset from unforeseen risks and potential damages. Home insurance plays a pivotal role in safeguarding your biggest investment by providing financial protection and peace of mind. In this article, we will explore the importance of home insurance, the coverage it offers, factors to consider when choosing a policy, and tips for maximizing its benefits.
Understanding Home Insurance
Home insurance is a type of property insurance designed to protect homeowners from financial losses due to various risks and perils. It provides coverage for the structure of the home, personal belongings, and liability in case of accidents or injuries that occur on the property. By having a comprehensive home insurance policy, homeowners can rest assured that they are financially protected against unexpected events such as fire, theft, vandalism, or natural disasters. Home insurance offers crucial coverage not only for unexpected events but also for the risks associated with home renovation, ensuring your investment is protected during the remodeling process.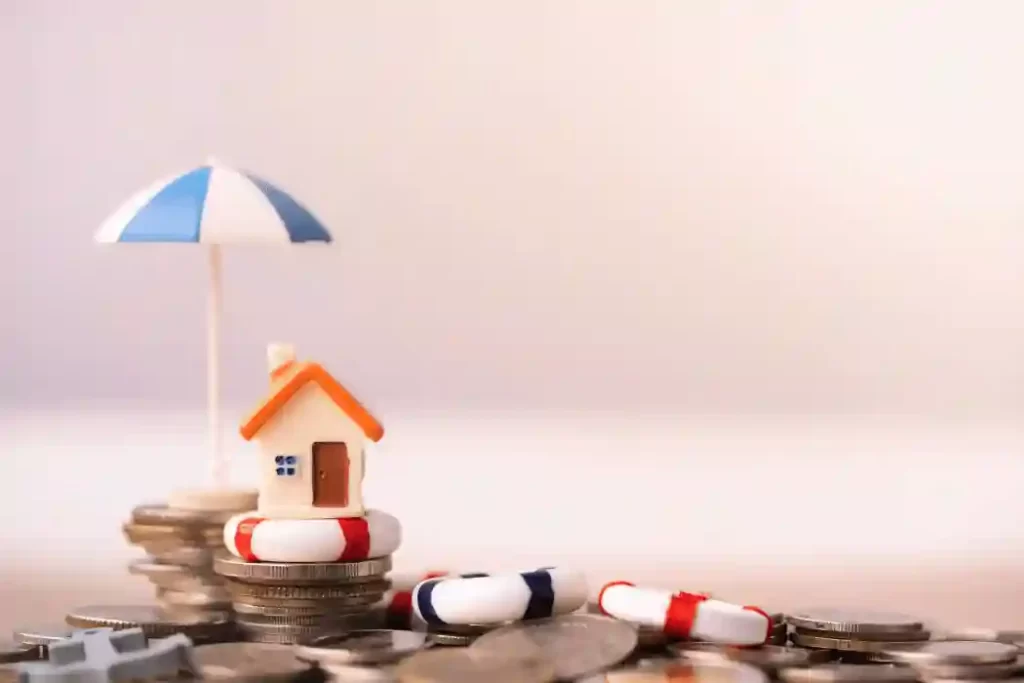 Protecting Your Home Investment
Your home is more than just a place to live; it is an investment that holds substantial value. Unfortunately, homeowners face numerous risks that can result in significant financial losses. Whether it's a burst pipe causing water damage or a severe storm damaging the roof, these unforeseen events can be costly to repair. Home insurance acts as a safety net, providing the necessary funds to rebuild or repair your home, ensuring that your investment remains secure.
Coverage Options and Considerations
When it comes to home insurance, there are different coverage options available to homeowners. It's essential to carefully evaluate these options to ensure adequate protection. Factors such as the value of your home, location, and specific needs should be considered when selecting a policy. Understanding the different types of coverage and policy provisions will help you make an informed decision that best suits your requirements.
Additional Benefits and Add-Ons
In addition to the standard coverage, many home insurance policies offer additional benefits and add-ons. These can include coverage for high-value items such as jewelry or artwork, identity theft protection, or additional living expenses in case you need to temporarily relocate due to covered damages. It's crucial to review these options and consider whether they provide value and meet your specific needs.
Financial Protection and Peace of Mind
One of the primary benefits of home insurance is the financial protection it provides. In the event of a covered loss, the insurance company will compensate you for the damages, allowing you to rebuild or repair your home without facing a substantial financial burden. This financial security brings peace of mind, knowing that you won't be left alone to handle the costs associated with unexpected damages or losses.
Factors Affecting Home Insurance Premiums
Several factors can influence the cost of your home insurance premiums. These factors include the location of your home, its replacement value, the age of the property, and even your claims history. Insurance companies assess these variables to determine the level of risk associated with insuring your property. By understanding these factors, you can take steps to mitigate risks and potentially reduce your insurance costs.
Steps to Secure Home Insurance
Securing home insurance involves several steps to ensure that you find the right policy for your needs. Start by obtaining quotes from different insurers and comparing their coverage options. It's important to research the insurers and read reviews to ensure they have a good reputation for customer service and claims handling. Gathering the necessary documentation, such as property details and personal information, will expedite the application process.
Home Insurance Claim Process
In the unfortunate event that you need to file a home insurance claim, understanding the claim process is crucial. Start by documenting the damages or losses thoroughly, taking photographs and keeping records of any expenses incurred. Contact your insurance company as soon as possible to initiate the claim. It's essential to cooperate with the insurance adjuster and provide any requested information promptly. By following these steps, you can ensure a smoother and more efficient claims experience.
Common Home Insurance Myths
There are several misconceptions surrounding home insurance that can lead to misunderstandings and gaps in coverage. It's important to debunk these myths and clarify the realities of home insurance. Some common misconceptions include assuming that all natural disasters are covered, believing that renters don't need insurance, or underestimating the value of personal belongings. Understanding the limitations and exclusions of your policy will help you make more informed decisions.
Tips for Maximizing Home Insurance Benefits
To maximize the benefits of home insurance, it's essential to be proactive and take certain precautions. Regularly reviewing your policy to ensure it reflects any changes in your home's value or contents is crucial. Additionally, implementing safety measures such as installing security systems, smoke detectors, and fire extinguishers can help mitigate risks and potentially reduce premiums. By taking these steps, you can enhance the protection provided by your home insurance policy.
Home Insurance and Homeownership
Home insurance and homeownership go hand in hand. As a homeowner, it is your responsibility to protect your investment by securing adequate insurance coverage. By doing so, you not only protect yourself financially but also fulfill your obligations as a responsible homeowner. Understanding the importance of home insurance in relation to homeownership will help you make informed decisions and prioritize the security of your investment.
The Role of Insurance Agents
When navigating the world of home insurance, insurance agents can be valuable resources. They have the knowledge and expertise to guide you through the process, helping you find the right policy to meet your needs. A reputable insurance agent can help you understand the coverage options, answer your questions, and ensure that you make an informed decision. Consider working with an insurance agent who has a good reputation and a solid understanding of home insurance.
The Future of Home Insurance
As technology continues to advance, the future of home insurance is expected to evolve. Innovations such as smart home devices, data analytics, and predictive modeling are already making an impact on the industry. These advancements may lead to more personalized coverage, improved risk assessment, and faster claims processing. Keeping an eye on emerging trends can help homeowners stay ahead and take advantage of the latest developments in home insurance.
Conclusion
Protecting your biggest investment, your home, is of utmost importance. Home insurance provides the financial protection and peace of mind you need to safeguard your property against unforeseen risks and damages. By understanding the coverage options, factors that influence premiums, and the steps involved in securing and filing a claim, you can make informed decisions to protect your investment effectively. Prioritizing home insurance ensures that you can enjoy your home without worrying about the financial consequences of unexpected events.