When it comes to architectural design, cladding plays a pivotal role in shaping the visual impact of a building. The use of trendsetting cladding options allows designers to break away from conventional norms and explore innovative materials and designs that add character and uniqueness to their projects. In this article, we delve into the world of cutting-edge cladding options that are revolutionizing the construction industry.
Traditional Cladding Materials
Before we explore the latest trendsetting options, it's important to understand the traditional materials that have been used for cladding over the years. Common examples include brick, stone, stucco, and vinyl siding. While these materials still hold their charm and offer durability, they may not provide the desired level of creativity and customization that contemporary architects and homeowners seek. Cladding is a popular choice for home renovation projects as it not only enhances the visual appeal but also provides added protection to the exterior surfaces of a building.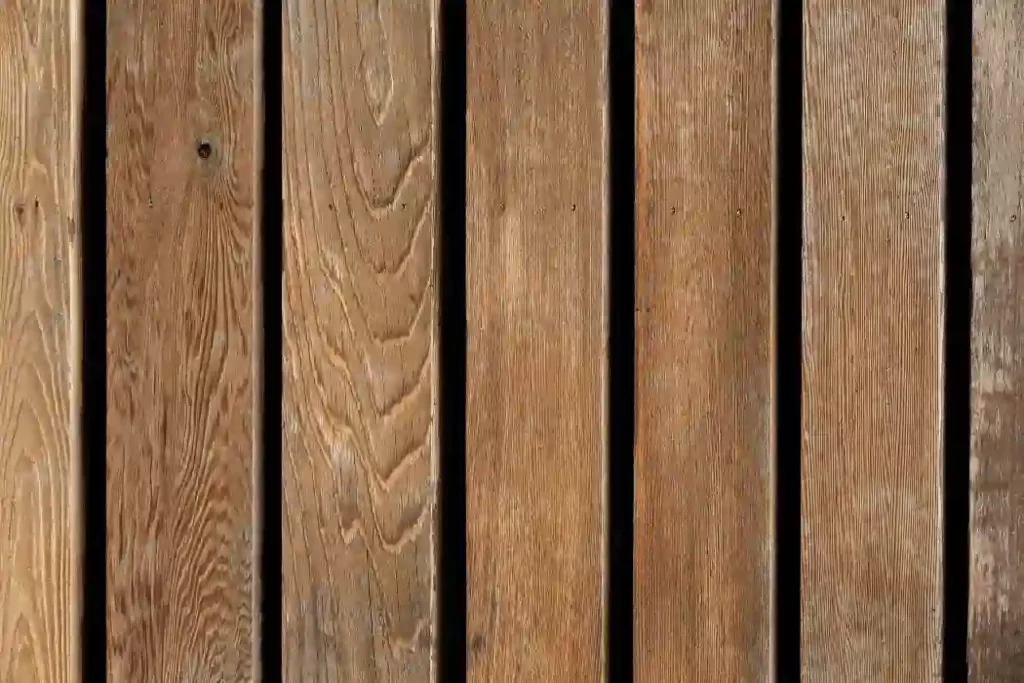 Contemporary Cladding Options
Fiber cement panels have gained significant popularity in recent years due to their versatility and durability. Composed of cement, sand, and cellulose fibers, these panels offer a modern and sleek appearance. They are available in a wide range of colors and finishes, providing endless design possibilities. Moreover, fiber cement panels are resistant to fire, moisture, and insects, making them a reliable choice for both residential and commercial buildings.
Metal cladding, particularly using materials like aluminum and steel, has emerged as a trendy option for contemporary architecture. Metal cladding offers a sleek and industrial aesthetic that can be tailored to various styles. It is lightweight, durable, and requires minimal maintenance. Metal cladding is often used to achieve a modern and minimalist look, making it a favorite choice for commercial buildings and modern residential designs.
Wood composite cladding combines the natural beauty of wood with the durability and low maintenance requirements of composite materials. It is an eco-friendly alternative to traditional wood cladding, as it is made from recycled wood fibers and plastics. Wood composite cladding comes in various profiles, colors, and textures, allowing architects and homeowners to achieve a warm and inviting ambiance with a contemporary twist.
Glass Reinforced Concrete (GRC) Panels
Glass Reinforced Concrete (GRC) panels have gained popularity due to their lightweight nature and ability to replicate intricate details. GRC panels are made by combining glass fibers with cement, resulting in a versatile material that can be molded into various shapes and patterns. This cladding option is ideal for adding a touch of elegance and complexity to architectural facades.
Sustainable Cladding Solutions
As sustainability becomes an increasingly important aspect of construction, innovative cladding solutions are being developed to minimize environmental impact. Here are two notable sustainable cladding options:
Green facades, also known as living walls or vertical gardens, are a sustainable and visually appealing cladding solution. These installations consist of plants that are grown vertically on the exterior walls of a building. Green facades enhance air quality, provide insulation, and contribute to biodiversity. They offer a unique way to merge nature with architecture, creating a harmonious and eco-friendly environment.
Similar to green facades, living walls involve the use of plants, but they are typically installed indoors. Living walls enhance the aesthetic appeal of interior spaces while purifying the air and improving acoustics. They can be incorporated into residential, commercial, and public spaces, creating a refreshing and serene atmosphere.
Customizable Cladding Systems
Advancements in technology have paved the way for customizable cladding systems that allow architects and designers to unleash their creativity. Here are two notable examples:
3D printing has revolutionized the construction industry, and it has now made its way into cladding systems. With 3D printed cladding, intricate designs and patterns can be achieved with precision. This technology enables architects to create unique and complex facades that were once unimaginable. The flexibility and customization options provided by 3D printing open up new possibilities for creating eye-catching and one-of-a-kind buildings.
Digital Printing on Cladding
Digital printing technology has transformed the way cladding is designed and manufactured. It allows for high-resolution images, patterns, and textures to be printed directly onto cladding materials such as glass, metal, or composite panels. Digital printing on cladding offers endless design possibilities, enabling architects to incorporate artwork, branding, or custom graphics into the building's exterior.
Innovative Cladding Designs
In addition to the diverse range of cladding materials, innovative designs are gaining popularity to create visually stunning facades. Here are some notable design trends:
Textured cladding adds depth and visual interest to building exteriors. It involves the use of materials with unique textures or the creation of textured patterns on smooth surfaces. Textured cladding can evoke a sense of tactile appeal and create a striking contrast against neighboring buildings.
Curved cladding is a design technique that utilizes flexible materials to create curved or undulating surfaces. This design approach adds fluidity and dynamism to a building's appearance, breaking away from traditional flat facades. Curved cladding can be particularly effective in modern and futuristic architectural styles.
Geometric patterns are an excellent way to infuse a building with a contemporary and eye-catching design. Whether it's through the use of geometrically shaped cladding panels or intricate patterns formed by the arrangement of different materials, geometric designs can transform a building into a work of art.
Interactive cladding involves the integration of technology and sensors into building exteriors, allowing for dynamic and responsive facades. These cladding systems can change colors, patterns, or lighting based on environmental conditions or user interaction. Interactive cladding creates a memorable and interactive experience for the occupants and passersby.
Benefits of Trendsetting Cladding Options
The use of trendsetting cladding options offers several benefits to both architects and homeowners:
Enhanced Aesthetics: Trendsetting cladding materials and designs allow for the creation of visually stunning facades, adding uniqueness and character to buildings.
Customization: With a wide range of materials, colors, textures, and patterns to choose from, architects have the freedom to tailor the cladding to their design vision and create truly personalized spaces.
Durability and Protection: Trendsetting cladding options provide protection against harsh weather conditions, UV radiation, moisture, and pests, ensuring the longevity of the building envelope.
Sustainability: Many trendsetting cladding options incorporate sustainable materials and techniques, reducing the environmental impact of the building.
Energy Efficiency: Certain cladding materials offer excellent insulation properties, reducing heat transfer and energy consumption for heating and cooling.
Applications of Trendsetting Cladding
Trendsetting cladding options find applications in various architectural projects:
Residential Buildings: From contemporary homes to modern apartments, trendsetting cladding can transform the exterior of residential buildings, adding style and value.
Commercial Buildings: Offices, hotels, retail spaces, and public buildings can benefit from trendsetting cladding options, creating visually appealing and iconic structures.
Cultural and Institutional Buildings: Museums, galleries, theaters, and educational institutions can use trendsetting cladding to make a bold architectural statement and reflect their identity.
Landmark Structures: Iconic landmarks and public monuments can utilize trendsetting cladding to capture attention and become symbols of innovation and design excellence.
Conclusion
Unleashing style in building design is now possible with the wide array of trendsetting cladding options available. From contemporary materials like fiber cement panels and metal cladding to sustainable solutions like green facades and living walls, architects and homeowners have the opportunity to create visually captivating and environmentally conscious buildings. Additionally, the introduction of customizable cladding systems, innovative designs, and interactive features pushes the boundaries of architectural creativity even further. By embracing these trendsetting cladding options, the possibilities for extraordinary building facades are limitless.