HVAC systems play a vital role in our homes and workplaces, providing comfort and regulating the indoor environment. To ensure their optimal performance and longevity, regular maintenance is crucial. In this article, we will explore the significance of regular HVAC maintenance and the numerous benefits it offers.
Improved Energy Efficiency
One of the key advantages of regular HVAC maintenance is improved energy efficiency. Over time, dust, debris, and worn-out components can hinder the system's performance, causing it to consume more energy to achieve the desired temperature. By scheduling regular maintenance, technicians can clean and inspect the system, optimize its operation, and ensure it runs at peak efficiency. This not only reduces energy consumption but also translates into cost savings on utility bills. Include HVAC maintenance in your home renovation plans to ensure that your system operates flawlessly, providing comfort and efficiency in your updated space.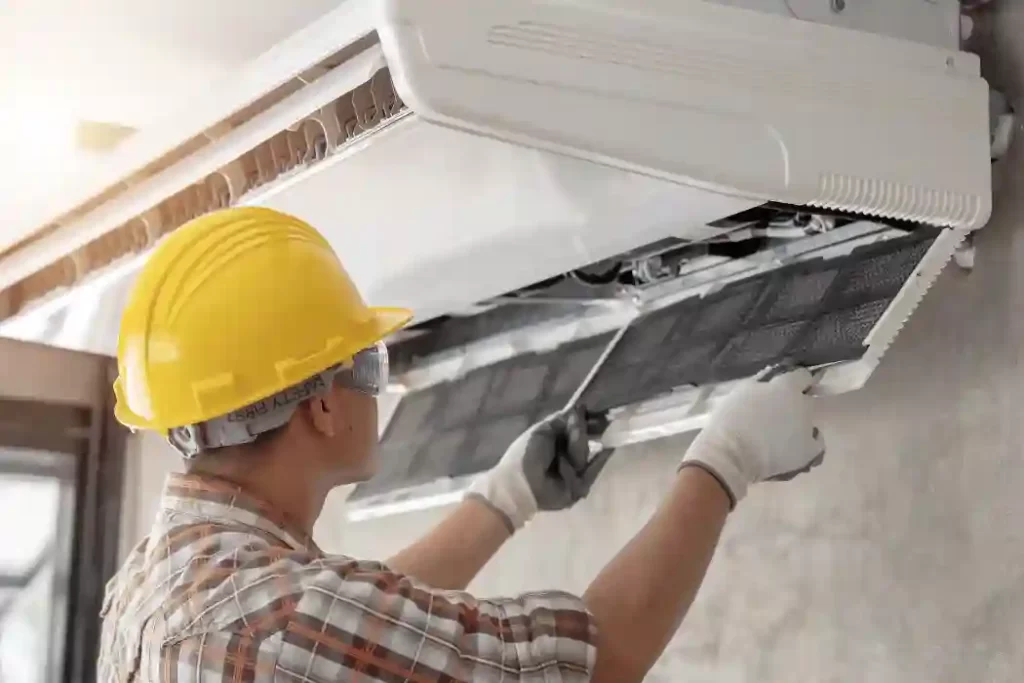 Prolonged Lifespan
Regular HVAC maintenance can significantly extend the lifespan of your system. Neglected systems are prone to wear and tear, leading to premature failure and expensive replacements. However, with routine maintenance, technicians can identify and address minor issues before they escalate, ensuring the system operates smoothly for an extended period. By investing in regular maintenance, homeowners can avoid the inconvenience and expense of replacing their HVAC units prematurely.
Enhanced Indoor Air Quality
Maintaining good indoor air quality is essential for the health and well-being of occupants. HVAC systems contribute significantly to the air quality within a building. Without regular maintenance, these systems can become breeding grounds for dust, mold, and allergens, which can circulate throughout the space and affect the health of occupants. Regular maintenance includes cleaning or replacing filters, removing debris from ducts, and ensuring proper airflow, thus promoting healthier indoor air quality.
Optimal Performance
Regular HVAC maintenance ensures that your system performs consistently, meeting your heating and cooling needs throughout the year. By conducting inspections and servicing the system, technicians can identify any potential issues and address them promptly. This proactive approach helps prevent sudden breakdowns and ensures that the system operates at its best, keeping you comfortable in all seasons.
Cost Savings
One of the most compelling reasons to invest in regular HVAC maintenance is the potential cost savings it offers. By addressing minor issues early on, you can prevent them from developing into major problems that require expensive repairs. Additionally, a well-maintained HVAC system operates more efficiently, resulting in lower energy bills. The cost savings gained from regular maintenance can offset the expenses associated with professional servicing.
Safety and Reliability
A well-maintained HVAC system provides not only comfort but also safety and reliability. Regular inspections can identify potential safety hazards such as gas leaks, faulty electrical connections, or combustion issues. By promptly addressing these concerns, homeowners can prevent accidents and ensure the system operates reliably, providing peace of mind for themselves and their families.
Environmental Impact
Regular HVAC maintenance also contributes to reducing your environmental impact. An efficiently operating system consumes less energy, which reduces carbon emissions and helps protect the environment. By investing in maintenance, you play a part in promoting sustainability and reducing your carbon footprint.
Professional HVAC Maintenance
While some maintenance tasks can be performed by homeowners, it's essential to rely on professional HVAC technicians for comprehensive maintenance. Professional technicians possess the expertise, experience, and specialized tools required to thoroughly inspect and service your system. They can identify potential issues that may go unnoticed and provide the necessary repairs or adjustments to optimize performance.
DIY HVAC Maintenance Tips
While professional maintenance is crucial, homeowners can also perform some routine tasks to supplement professional servicing. These tasks include regularly changing air filters, cleaning vents and registers, and ensuring proper airflow throughout the space. It's important to follow manufacturer guidelines and consult professionals if any issues or concerns arise.
Frequency of Maintenance
The frequency of HVAC maintenance depends on several factors, including the type of system, usage patterns, and local climate. As a general rule, it's recommended to schedule professional maintenance at least once a year. However, certain systems may require more frequent servicing, such as those used in commercial settings or in regions with extreme weather conditions. Consulting with an HVAC professional can help determine the ideal maintenance schedule for your specific system.
Conclusion
Regular HVAC maintenance is vital for the optimal performance, longevity, and energy efficiency of your system. By investing in routine maintenance, you can enjoy improved energy efficiency, prolonged lifespan, enhanced indoor air quality, and reliable performance. Additionally, regular maintenance contributes to cost savings, safety, and a reduced environmental impact. To ensure your HVAC system operates at its best, consider professional servicing and supplement it with simple maintenance tasks you can perform as a homeowner.