In an era of increasing environmental concerns, energy-efficient HVAC (Heating, Ventilation, and Air Conditioning) systems have become crucial for creating a greener and more sustainable future. These innovative solutions not only reduce energy consumption but also minimize greenhouse gas emissions and lower utility bills. This article explores various energy-efficient HVAC solutions that can significantly contribute to a more environmentally friendly world.
The Importance of Energy Efficiency in HVAC Systems
Energy efficiency plays a vital role in HVAC systems as they are responsible for a significant portion of energy consumption in residential, commercial, and industrial buildings. By improving the efficiency of HVAC systems, we can substantially reduce energy waste and lower our carbon footprint. Energy-efficient HVAC solutions utilize advanced technologies and practices that optimize energy usage without compromising on comfort or performance. Include HVAC maintenance in your home renovation plans to ensure your system is in top shape, providing comfort and efficiency for years to come.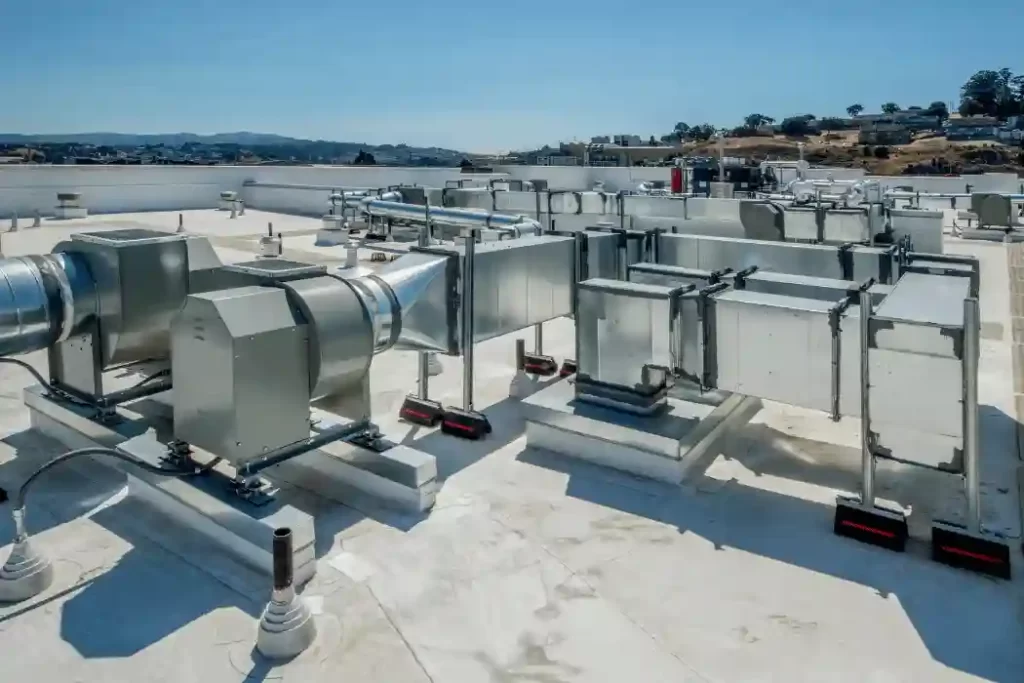 Energy-Efficient Heating Solutions
Heat Pumps: Heat pumps are an excellent alternative to traditional heating systems. They operate by extracting heat from the air, water, or ground and transferring it indoors. Heat pumps can both heat and cool spaces efficiently, providing year-round comfort while reducing energy consumption.
Geothermal Heating Systems: Geothermal systems utilize the stable temperature of the earth to provide heating. By circulating fluid through underground pipes, geothermal systems extract heat during winter and release it during summer. These systems offer high energy efficiency, long-term cost savings, and minimal environmental impact.
Energy-Efficient Cooling Solutions
Variable Refrigerant Flow (VRF) Systems: VRF systems are highly efficient cooling solutions that allow for individual control of temperature in different zones of a building. By adjusting refrigerant flow according to demand, these systems can optimize energy usage and minimize wastage.
Evaporative Cooling Systems: Evaporative coolers use the natural process of evaporation to cool the air. These systems are ideal for dry climates and can significantly reduce energy consumption compared to traditional air conditioning systems. By utilizing water evaporation, they provide a refreshing and energy-efficient cooling solution.
Smart HVAC Controls and Automation
Integrating smart controls and automation into HVAC systems enhances energy efficiency by optimizing operations based on real-time data. Smart thermostats, occupancy sensors, and advanced control algorithms allow for precise temperature management, ensuring that energy is used only when necessary. By adapting to changing conditions, smart HVAC controls can deliver substantial energy savings.
The Role of Insulation in Energy Efficiency
Proper insulation is a critical component of energy-efficient HVAC systems. Well-insulated buildings prevent heat transfer, reducing the workload on heating and cooling systems. Insulation materials such as fiberglass, cellulose, and spray foam create a thermal barrier, minimizing energy loss and maintaining comfortable indoor temperatures. Investing in quality insulation can lead to significant energy savings and improved system performance.
Regular Maintenance for Optimal Efficiency
To maintain optimal energy efficiency, regular maintenance is essential for HVAC systems. Routine inspections, cleaning, and filter replacements ensure that equipment operates efficiently, preventing energy waste. Properly maintained systems also have a longer lifespan, reducing the need for premature replacements and minimizing environmental impact.
Government Incentives and Energy Efficiency Programs
Governments around the world recognize the importance of energy efficiency and offer incentives and programs to promote the adoption of energy-efficient HVAC systems. These initiatives may include tax credits, rebates, grants, or low-interest financing options. By taking advantage of these incentives, individuals and businesses can accelerate the transition to greener HVAC solutions.
Conclusion
Energy-efficient HVAC systems play a vital role in building a sustainable future. By embracing innovative heating, cooling, and control solutions, we can reduce energy consumption, lower greenhouse gas emissions, and save on utility bills. Implementing these technologies not only benefits the environment but also improves comfort, enhances system performance, and contributes to a greener and more energy-efficient world.