In the world of modern kitchens, where convenience and style are paramount, the pot filler over stove solution stands out as a game-changer. If you love to cook and spend time in your kitchen, you understand the struggle of carrying heavy pots filled with water from the sink to the stove. But fear not, as the pot filler is here to revolutionize your cooking experience. In this article, we will explore the incredible convenience and stylish appeal of pot fillers over the stove, making your kitchen not only functional but also a culinary masterpiece. Upgrade your kitchen during your home renovation with a practical and stylish Pot Filler Over Stove, adding convenience to your culinary space.
What is a Pot Filler?
A pot filler is a kitchen fixture designed to fill large pots and pans with water directly at the stove, eliminating the need to carry heavy containers back and forth from the sink. It consists of a swing-out faucet arm that can be conveniently folded and tucked away when not in use. Pot fillers are typically installed above the stove, and their versatility and practicality have made them a popular choice for both amateur cooks and professional chefs.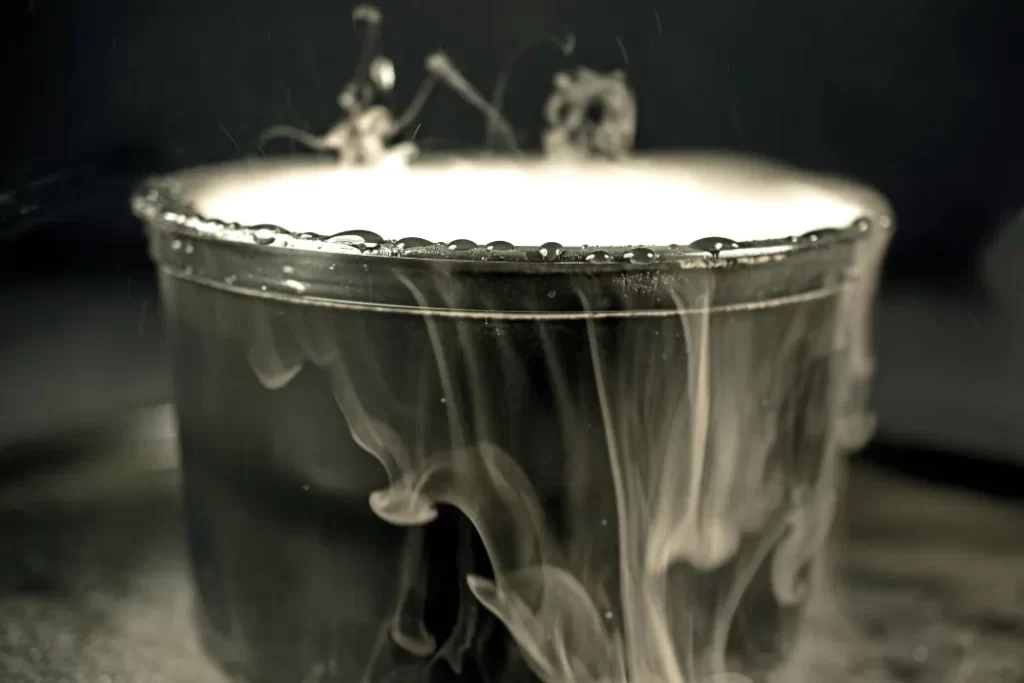 The Advantages of a Pot Filler
Time-Saving Convenience
One of the most significant advantages of a pot filler over stove is the time it saves in meal preparation. No more hauling heavy pots across the kitchen or waiting for the sink faucet to fill them. With a pot filler conveniently positioned above your stove, you can fill pots right where you need them, allowing you to multitask and focus on other aspects of cooking.
Reduces Strain and Risk of Injury
Filling large pots with water can be a physically demanding task, especially for those with back or joint issues. A pot filler eliminates the need for lifting heavy pots, reducing the strain on your body and minimizing the risk of kitchen-related injuries.
Adds a Touch of Luxury
Beyond their practicality, pot fillers exude an air of luxury and sophistication. They are available in various finishes and styles, allowing you to choose a pot filler that complements your kitchen's decor and adds a touch of elegance to your cooking space.
Perfect for Open-Concept Kitchens
If you have an open-concept kitchen, a pot filler can be a striking focal point that seamlessly blends with your kitchen's design. It serves both functional and aesthetic purposes, enhancing the overall appeal of your kitchen.
Choosing the Right Pot Filler
Wall-Mounted vs. Deck-Mounted
Pot fillers come in two primary installation options: wall-mounted and deck-mounted. Wall-mounted pot fillers are affixed to the wall above the stove, while deck-mounted ones are installed on the countertop near the stove. The choice between the two depends on your kitchen layout and personal preferences.
Material and Finish
Selecting the right material and finish is crucial for achieving the desired style in your kitchen. Pot fillers are available in various materials, such as stainless steel, brass, and copper, each offering unique advantages in terms of durability and aesthetics. The finish should complement your kitchen's existing fixtures, such as the sink faucet and cabinet hardware.
Spout Reach
The spout reach refers to how far the pot filler can extend over the stove. Consider the size of your cookware and the available space above the stove to determine the ideal spout reach for your needs.
Single or Dual Handles
Pot fillers come with either single or dual handles. Single-handle pot fillers are easy to use and control, while dual-handle ones offer separate hot and cold water controls. Choose the option that aligns with your preferences and kitchen requirements.
Installation Considerations
Professional Installation
Given the complexity of plumbing work, it is highly recommended to have a professional plumber install your pot filler. Proper installation ensures that the fixture operates efficiently and prevents any leaks or damage in the future.
Positioning and Height
The positioning and height of the pot filler are crucial for its functionality. It should be installed high enough to accommodate large pots but not so high that it becomes challenging to access. An experienced plumber can help you find the perfect placement for your pot filler.
Maintenance and Care
Regular Cleaning
To keep your pot filler looking pristine and functioning optimally, regular cleaning is essential. Wipe down the fixture regularly with a soft cloth and mild soap to remove any water spots or residue.
Preventing Leaks
To prevent leaks, it's crucial to handle the pot filler with care and avoid applying excessive force when swinging the arm. If you notice any leaks, it's best to have them addressed by a professional plumber promptly.
Conclusion
If you're a cooking enthusiast or simply appreciate the marriage of convenience and style in your kitchen, a pot filler over stove solution is an absolute must-have. Embrace the time-saving benefits, reduce the strain on your body, and elevate the visual appeal of your kitchen with this functional and luxurious addition. Remember to select the right pot filler that matches your kitchen's aesthetics, and leave the installation to the hands of a professional plumber for a seamless experience.
With a pot filler gracing your kitchen, you can confidently claim to have a culinary space that not only stands out but also redefines the way you approach cooking. So, why wait? Transform your kitchen into a chef's haven today with a pot filler over stove solution!