Moving into a new home can be an exciting time, but it can also be overwhelming. One of the most important aspects of settling into your new space is finding a way to maximize the space you have. This can be particularly challenging if you have downsized or are moving into a smaller space than you are used to. However, with a little creativity and some innovative design ideas, you can make the most of your new home.
Here are some tips to help you maximize the space in your new home:
Declutter and get organized
The first step to maximizing the space in your new home is to declutter and get organized. This means getting rid of anything you no longer need or want, and finding a place for everything that you do. Go through your belongings and ask yourself if you really need each item. If the answer is no, then it's time to get rid of it. There are many ways to do this, including donating, selling, or simply throwing things away.
Once you've decluttered, it's time to get organized. Make sure everything in your home has a designated place, and keep things as tidy as possible. Invest in storage solutions such as shelves, bins, and baskets to keep things organized.
Use multi-functional furniture
Another way to maximize space in your new home is to use multi-functional furniture. This means choosing pieces that serve more than one purpose. For example, a sofa bed can be used as both a couch and a place for guests to sleep. A coffee table with built-in storage can provide a place to put your feet up as well as a spot to store blankets, books, or magazines.
Other multi-functional furniture options include ottomans that double as storage, tables with fold-down sides, and beds with built-in drawers for extra storage.
Think vertically
When it comes to maximizing space in a smaller home, it's important to think vertically. This means using the walls and ceilings to your advantage. Invest in tall shelves and bookcases to store items that you don't use frequently. Hang shelves and hooks on the walls to hold everything from coats and hats to kitchen utensils and towels.
If you have high ceilings, consider installing lofted storage or a mezzanine level. This can provide extra square footage without taking up valuable floor space.
After months of meticulous planning, we finally moved into our beautifully renovated new home, which is the result of an incredible home renovation journey.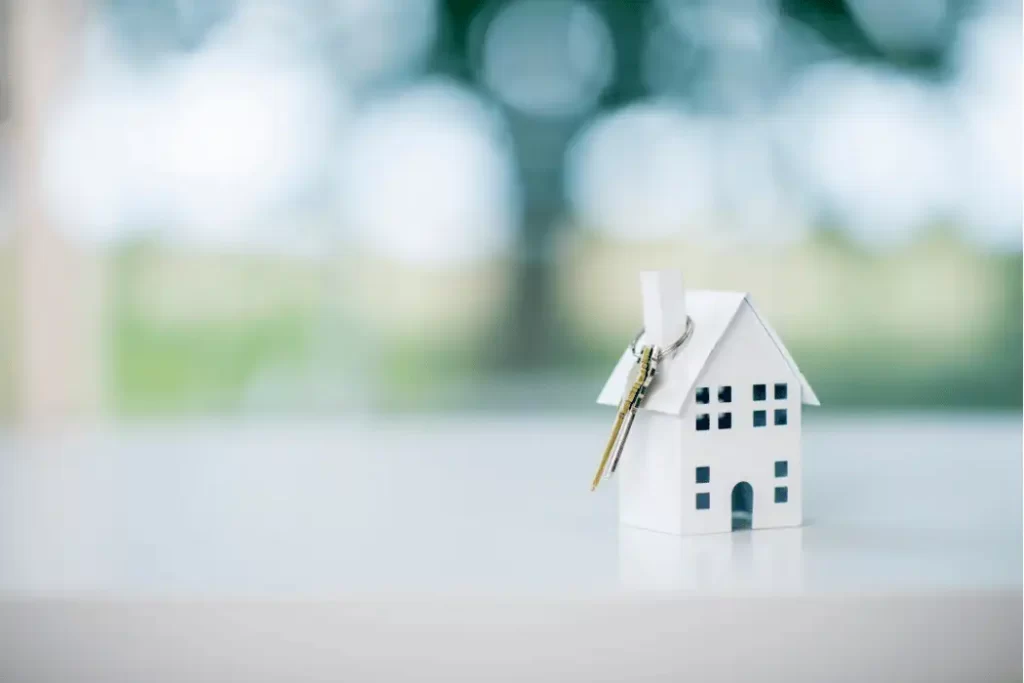 Create zones
Another way to maximize space in your new home is to create zones. This means dividing your space into distinct areas for different purposes. For example, you might create a living room zone, a dining zone, and a workspace zone.
Use furniture, rugs, and lighting to create these zones, and make sure they are clearly defined. This can help make your space feel larger and more functional.
Maximize natural light
Natural light can make a small space feel much larger, so it's important to maximize it as much as possible. Keep windows uncovered to allow as much light in as possible. Use light, sheer curtains if privacy is a concern.
If you have limited natural light, consider adding mirrors to reflect light around the room. Use light, bright colors on walls and furniture to reflect light and make your space feel more open and airy.
Embrace minimalism
Finally, one of the best ways to maximize space in your new home is to embrace minimalism. This means paring down your possessions and only keeping what you truly need and love. By doing so, you'll not only free up physical space in your home, but you'll also create a more peaceful and calming environment.
To embrace minimalism, start by going through your belongings and getting rid of anything you don't use or love. Then, be mindful about what you bring into your home going forward. Only buy things that you truly need or that bring you joy.
Conclusion
Maximizing space in your new home can be a challenge, but with some innovative design ideas, it's definitely achievable. Start by decluttering and organizing your space, then invest in multi-functional furniture that serves more than one purpose. Utilize vertical space by installing tall shelves and hooks on the walls. Create zones in your space to define different areas and maximize natural light by keeping windows uncovered and using light, sheer curtains. Finally, embrace minimalism by only keeping what you truly need and love.