Home construction is an essential aspect of any modern society. It provides shelter and security for individuals and families, and it contributes to the growth of the economy. However, traditional home construction methods often have negative environmental impacts, such as deforestation, pollution, and carbon emissions. Sustainable materials are an excellent solution to these problems. In this article, we will discuss the benefits of using sustainable materials in home construction.
Reduced Environmental Impact
Sustainable materials are those that are obtained from renewable sources or recycled materials. The production of these materials has less negative impact on the environment than traditional materials. For example, the production of sustainable wood products involves using trees that are grown in a sustainable way, which means that they are replanted and managed to maintain a healthy forest ecosystem. On the other hand, traditional wood products often come from clear-cut forests, which results in deforestation and loss of biodiversity.
Using sustainable materials also reduces pollution and carbon emissions. Traditional building materials, such as concrete, steel, and brick, require a lot of energy to produce, which leads to high levels of carbon emissions. Sustainable materials, such as bamboo, straw bales, and rammed earth, have a much lower carbon footprint because they require less energy to produce.
Increased Energy Efficiency
Sustainable materials are often more energy-efficient than traditional materials. For example, straw bale construction is known for its excellent insulation properties, which means that it keeps homes warmer in the winter and cooler in the summer, reducing the need for heating and air conditioning. Similarly, rammed earth walls are known for their thermal mass, which means that they absorb and store heat during the day and release it at night, keeping homes comfortable without the need for additional heating or cooling.
Sustainable materials can also be used to create passive solar homes, which are designed to maximize the use of natural light and heat from the sun. This reduces the need for artificial lighting and heating, resulting in significant energy savings.
Home renovation is a transformative process that rejuvenates living spaces, adding value, functionality, and aesthetic appeal to your home construction project.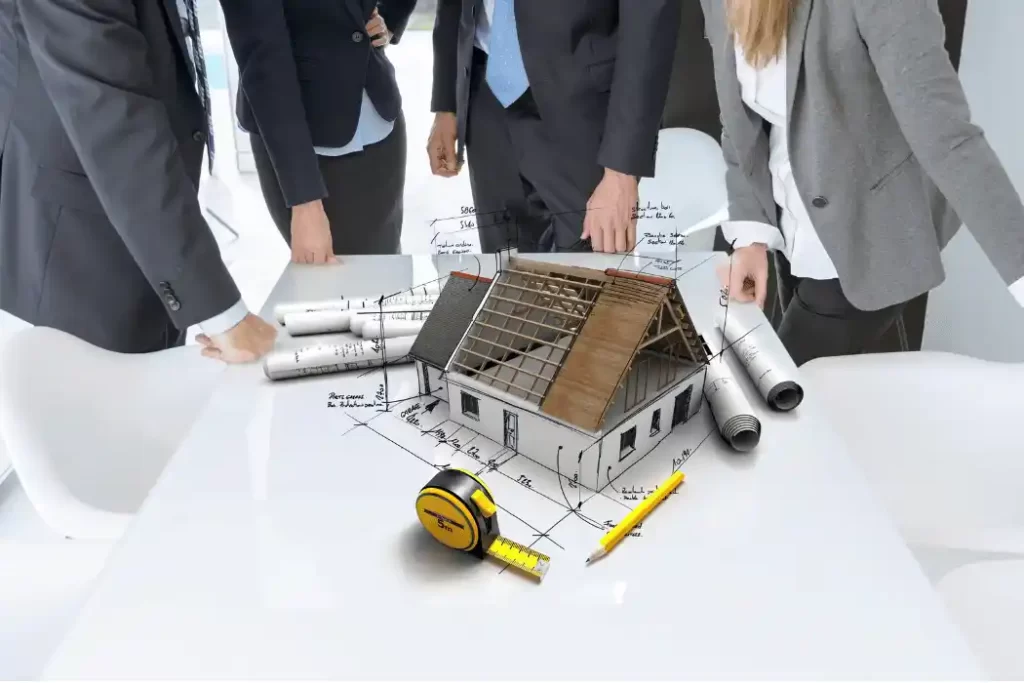 Cost Savings
While sustainable materials may have higher upfront costs than traditional materials, they can result in long-term cost savings. For example, a straw bale home may cost more to build than a traditional home, but it can save up to 75% on energy costs over its lifetime. Similarly, rammed earth walls may cost more upfront, but they require minimal maintenance and have a lifespan of over 500 years, resulting in significant cost savings over time.
Sustainable materials can also increase the value of a home. Homebuyers are increasingly looking for sustainable features in homes, such as energy-efficient appliances, solar panels, and sustainable materials. A home built with sustainable materials can have a higher resale value than a traditional home, making it a sound investment.
Health Benefits
Sustainable materials can have significant health benefits for homeowners. Traditional building materials, such as drywall and carpet, can contain harmful chemicals, such as volatile organic compounds (VOCs), which can cause respiratory problems, headaches, and other health issues. Sustainable materials, such as natural insulation and finishes, are free of these harmful chemicals, creating a healthier indoor environment.
Sustainable materials can also contribute to better indoor air quality. For example, bamboo flooring is a sustainable alternative to hardwood flooring that can improve indoor air quality because it doesn't emit harmful chemicals like formaldehyde. Similarly, natural paints made from sustainable materials, such as clay or milk protein, can improve indoor air quality because they are free of harmful chemicals.
Aesthetic Appeal
Sustainable materials can add a unique and aesthetically pleasing touch to home design. For example, reclaimed wood can be used to create beautiful, rustic accents, while bamboo can create a modern and sleek look. Using sustainable materials can also allow homeowners to express their individual style while making a positive environmental impact.
Conclusion
Sustainable materials are a win-win solution for home construction. They not only benefit the environment but also offer several advantages for homeowners, including reduced environmental impact, increased energy efficiency, cost savings, health benefits, and aesthetic appeal. While sustainable materials may have higher upfront costs, they provide long-term benefits that outweigh the initial investment. Moreover, sustainable homes have higher resale value, making them a sound investment in the long run.