From the bustling cityscape to the serene countryside, nature has always had a calming effect on our well-being. As we spend more time indoors, it becomes essential to find ways to bring the outdoors in and create a connection with the natural world within our home environments. Incorporating natural elements into your home design not only adds aesthetic appeal but also offers numerous benefits for your overall health and well-being. In this article, we will explore the various ways you can incorporate natural elements into your home, from plants and greenery to natural light, water features, and organic materials.
In this digital age, our lives have become increasingly dominated by technology and artificial surroundings. However, reconnecting with nature can have a profound impact on our physical and mental health. By incorporating natural elements into your home design, you can create a harmonious and balanced living space that promotes relaxation, enhances mood, and improves indoor air quality.
Benefits of Natural Elements
Enhances Mood and Well-being
Bringing natural elements indoors has a positive effect on our mood and well-being. The presence of plants, sunlight, and organic materials evokes a sense of calmness and tranquility. Studies have shown that exposure to nature reduces stress levels, lowers blood pressure, and improves overall happiness. Incorporating a cohesive color palette throughout your home renovation project can create a sense of harmony and unity.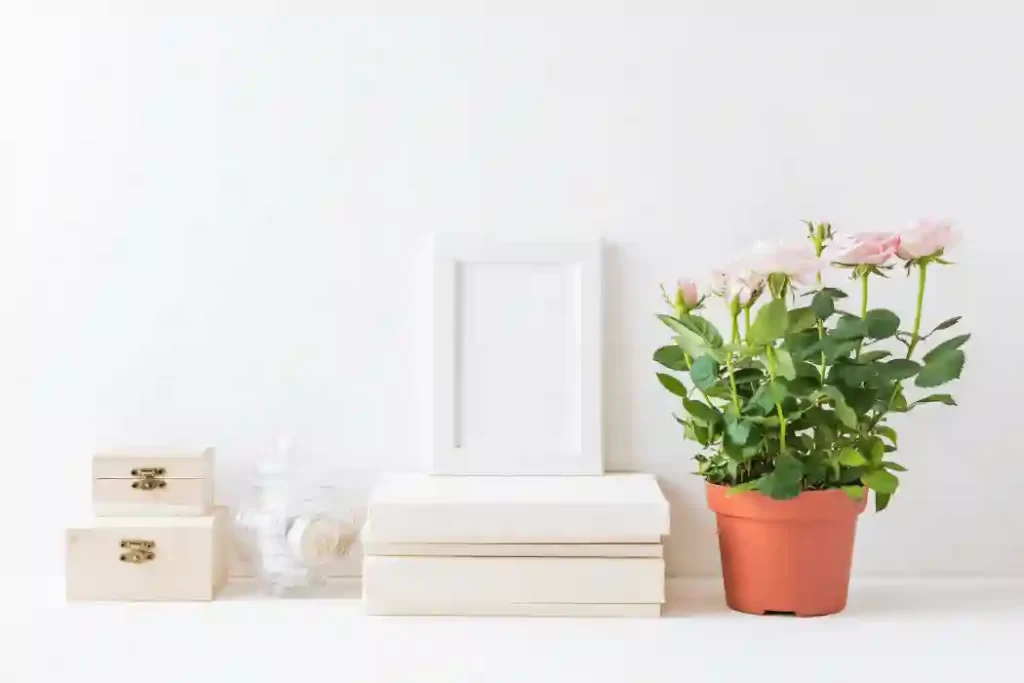 Improves Indoor Air Quality
Indoor air pollution is a significant concern in modern homes. Incorporating plants and greenery helps purify the air by absorbing harmful pollutants and releasing oxygen. Plants such as peace lilies, snake plants, and spider plants are known for their air-purifying properties, making them excellent choices for indoor environments.
Creates a Relaxing Environment
Natural elements create a soothing and relaxing atmosphere within your home. The presence of water features, such as indoor fountains or aquariums, adds a sense of serenity. The use of organic materials like wood and stone brings warmth and texture, creating a space that feels connected to nature.
Choosing the Right Natural Elements
When incorporating natural elements into your home design, it's important to choose the right elements that complement your space and personal preferences. Consider the following options:
Plants and greenery are versatile natural elements that can be incorporated into any room. Choose indoor plants that thrive in the available light conditions and require minimal maintenance. Spider plants, pothos, and succulents are popular choices for their resilience and aesthetic appeal.
Natural light is essential for creating a vibrant and inviting atmosphere. Maximize the amount of natural light entering your home by strategically placing windows and skylights. Consider using sheer window treatments to allow ample sunlight to filter through while maintaining privacy.
Water features add a sense of tranquility and serenity to your home. Indoor fountains create a soothing sound and visually appealing focal point. Alternatively, aquariums or water walls can bring the beauty of marine life into your living space.
Incorporating organic materials like wood and stone adds a touch of nature's elegance to your home design. Use sustainable and responsibly sourced materials to create a sustainable and eco-friendly environment. Natural fabrics, such as cotton and linen, can also enhance the overall aesthetic and comfort.
Incorporating Plants and Greenery
Choose indoor plants based on your space, lighting conditions, and personal preferences. Low-light plants like snake plants and ZZ plants are suitable for areas with limited sunlight, while ferns and palms thrive in brighter environments. Research the care requirements of each plant to ensure they can flourish in your home.
Placement and Maintenance
Consider the placement of plants to create visual interest and harmony. Group plants with similar care requirements together to simplify maintenance. Regularly water, prune, and fertilize your plants to ensure their health and longevity.
Maximizing Natural Light
Windows and skylights are excellent sources of natural light. Optimize their placement to capture the most sunlight throughout the day. Larger windows or floor-to-ceiling glass panels can create a seamless connection between your indoor space and the outside world.
Choose window treatments that allow for ample natural light while maintaining privacy when needed. Sheer curtains, blinds, or shades can diffuse sunlight and create an ethereal ambiance. Consider layering different window treatments for versatility and functionality.
Adding Water Features
Indoor fountains provide a calming and soothing effect. They can be placed in the living room, hallway, or even the bedroom. Choose a style that complements your overall home design and select a size appropriate for the space.
Aquariums and Water Walls
Aquariums and water walls bring the beauty of aquatic life indoors. They act as captivating focal points and create a sense of tranquility. Ensure proper maintenance and provide a suitable environment for the inhabitants of the aquarium.
Using Organic Materials
Incorporating wood and stone elements adds a touch of nature's elegance to your home. Use wooden furniture, flooring, or accent pieces to bring warmth and texture. Stone can be incorporated into countertops, fireplace surrounds, or feature walls, adding a natural and timeless appeal.
Choose natural fabrics for upholstery, curtains, and bedding to create a cozy and inviting atmosphere. Fabrics like cotton, linen, and silk provide comfort and breathability. Opt for earthy tones and nature-inspired patterns to enhance the natural theme.
Incorporating Natural Elements in Different Rooms
Consider how natural elements can be incorporated into different rooms to create a cohesive design throughout your home.
In the living room, place potted plants or hanging planters near windows or corners to bring life to the space. Incorporate natural light with large windows or skylights and use organic materials in furniture and decor.
Create a soothing retreat in your bedroom by incorporating plants like lavender or jasmine for their calming aroma. Use blackout curtains to control natural light and choose bedding made from organic materials for a restful night's sleep.
Bring nature into your kitchen by growing herbs on window sills or creating a vertical garden. Use natural materials like stone or wood for countertops and cabinets. Maximize natural light by opting for open shelving or glass-front cabinets.
Enhance the spa-like atmosphere in your bathroom with plants that thrive in humid conditions, such as ferns or orchids. Install a water feature like a small tabletop fountain to create a serene ambiance. Use natural materials for countertops, flooring, and accessories.
Maintenance and Care
To ensure the longevity of your natural elements, proper maintenance and care are essential.
Research the specific care requirements of your indoor plants and provide adequate water, sunlight, and humidity. Regularly check for pests or diseases and trim or repot plants as needed. Create a watering and fertilizing schedule to maintain their health.
Clean water features regularly to prevent algae growth and ensure proper functioning. Dust and polish wooden furniture and surfaces to maintain their luster. Follow manufacturer guidelines for the cleaning and maintenance of natural fabrics.
Conclusion
Incorporating natural elements into your home design brings the beauty and tranquility of the outdoors into your living space. From plants and greenery to natural light, water features, and organic materials, there are numerous ways to create a connection with nature within your home. Not only does this enhance the aesthetic appeal, but it also promotes better well-being, improves indoor air quality, and creates a relaxing environment. Embrace the power of nature and transform your home into a peaceful sanctuary.