Locksmithing, the craft of creating and manipulating locks, has been a vital part of human civilization for centuries. From ancient wooden locks to modern electronic security systems, locksmiths have played a crucial role in keeping our possessions, homes, and businesses safe. The art of locksmithing encompasses a wide range of skills, techniques, and knowledge that has evolved over time. In this comprehensive guide, we will explore the rich history, intricate techniques, and modern applications of locksmithing.
History of Locksmithing
Locks and keys have been used for thousands of years to protect valuables and secure possessions. The earliest known locks date back to ancient Egypt and Mesopotamia, where wooden devices were used to secure doors and chests. These early locks were simple, consisting of a bolt or bar that was lifted or rotated to unlock the device.
Over time, locks and keys became more sophisticated as metalworking techniques improved. In ancient Rome, iron locks were used to secure gates and buildings, and keys were made of bronze and decorated with intricate designs. During the Middle Ages, locksmiths in Europe developed complex lock mechanisms, such as lever locks and warded locks, which provided increased security.
Find out more home renovation tips here.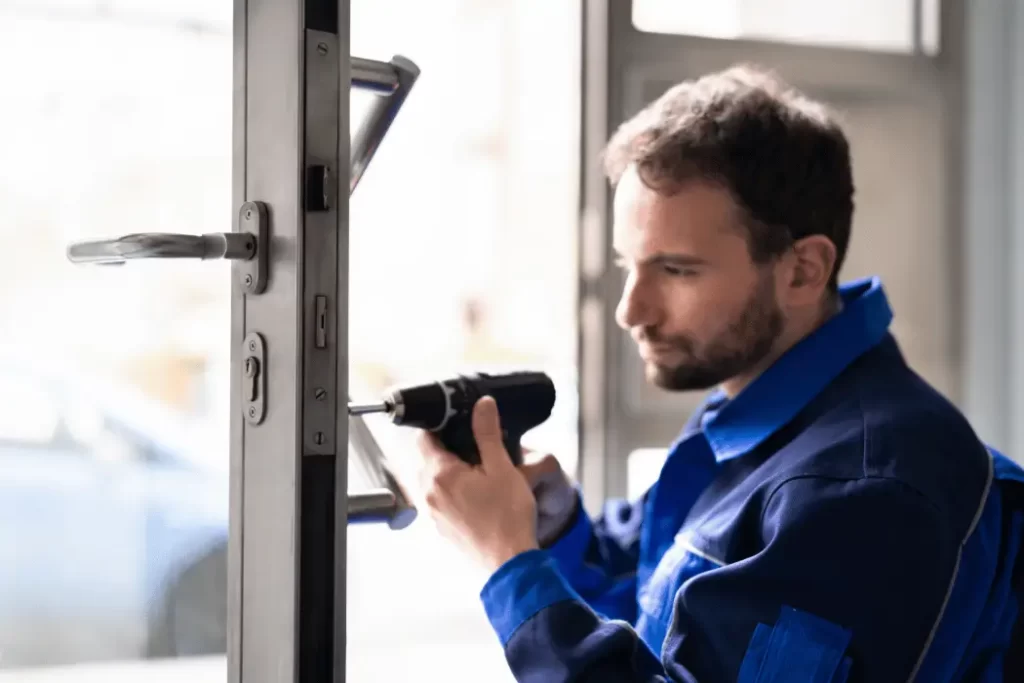 The Industrial Revolution of the 18th and 19th centuries brought significant advancements in locksmithing. New materials, such as brass and steel, were used to create stronger and more durable locks. The invention of the key machine in the 19th century allowed locksmiths to produce keys with precision, making locks more reliable and secure.
In the 20th century, locksmithing evolved rapidly with the advent of modern technologies. Electronic locks, combination locks, and biometric locks became increasingly popular, and locksmiths had to adapt to the changing landscape of security systems. Today, locksmiths continue to play a critical role in securing our homes, businesses, and possessions, using a combination of traditional and modern techniques.
Techniques and Skills in Locksmithing
Locksmithing requires a wide range of techniques and skills that vary depending on the type of lock being worked on. Some of the most common techniques used in locksmithing include:
Lock picking: This is the art of manipulating the components of a lock to unlock it without using a key. Lock picking requires skill, precision, and an understanding of how locks work. It is often used by locksmiths to gain entry to locked doors or safes when the key is lost or unavailable.
Lock installation: Installing locks involves selecting the appropriate lock for a specific application, measuring and marking the location of the lock, and drilling holes for the lock components. Locksmiths must have a thorough understanding of the different types of locks available, as well as the proper installation techniques to ensure that the lock functions correctly and provides the desired level of security.
Lock repair: Locksmiths are often called upon to repair locks that have been damaged or malfunctioning. This may involve disassembling the lock, replacing worn or broken parts, and reassembling the lock to restore its functionality. Locksmiths must be skilled in diagnosing lock problems and have a thorough understanding of lock mechanisms to perform effective repairs.
Key cutting: Creating duplicate keys or cutting new keys is a fundamental skill in locksmithing. Locksmiths use key cutting machines and tools to duplicate keys or create new keys from scratch. Key cutting requires precision and attention to detail to ensure that the key fits the lock properly and operates smoothly.
Security system installation: With the rise of electronic security systems, many locksmiths are now involved in installing and maintaining electronic locks, access control systems, and surveillance systems. This requires knowledge of electronics, wiring, and programming, as well as an understanding of how different security systems work together to provide comprehensive protection.
Modern Applications of Locksmithing
Locksmithing has evolved to encompass a wide range of modern applications beyond traditional lock and key systems. Some of the modern applications of locksmithing include:
Electronic and Smart Locks: Electronic and smart locks are becoming increasingly popular in homes, businesses, and institutions. These locks use electronic mechanisms, such as keypads, biometric scanners, or remote controls, to provide access control. Locksmiths are trained in installing, maintaining, and repairing electronic and smart locks, as well as integrating them into larger security systems.
Automotive Locksmithing: Locksmiths also specialize in automotive locksmithing, which involves working on locks and keys for vehicles. This includes cutting and programming car keys, repairing or replacing ignition locks, and unlocking vehicles when keys are lost or locked inside. Automotive locksmiths require specialized training and equipment to work on the complex locking systems used in modern vehicles.
Safe and Vault Services: Locksmiths may also specialize in working with safes and vaults, which require advanced knowledge and skills due to their complex locking mechanisms and high level of security. Locksmiths may be called upon to open, repair, or upgrade safes and vaults, as well as provide consultation on safe and vault security.
Security Consultation: Locksmiths can also provide security consultation services, where they assess the security needs of a home or business and make recommendations for improving security measures. This may include evaluating existing locks, providing recommendations for upgrading or replacing locks, and advising on other security measures such as surveillance systems, access control, and alarm systems.
Emergency Lockout Services: One of the most common services provided by locksmiths is emergency lockout services. Locksmiths are often called upon to help people gain entry to their homes, businesses, or vehicles when keys are lost, stolen, or locked inside. Locksmiths are trained in non-destructive entry techniques to minimize damage to locks and doors when providing emergency lockout services.
Conclusion
Locksmithing is a multifaceted craft that has a rich history, complex techniques, and modern applications. Locksmiths play a critical role in ensuring the security of our possessions, homes, and businesses. They are skilled in a wide range of techniques, including lock picking, lock installation, lock repair, key cutting, and security system installation. Locksmiths also specialize in modern applications such as electronic and smart locks, automotive locksmithing, safe and vault services, security consultation, and emergency lockout services.
As technology continues to advance, the field of locksmithing is likely to evolve further, with new security systems and techniques emerging. Locksmiths will continue to adapt and stay at the forefront of the industry to provide comprehensive security solutions to their clients. The art of locksmithing is a time-honored craft that requires skill, precision, and expertise, making it an essential part of our modern society.