As the world becomes increasingly aware of the negative impact of human activities on the environment, more and more people are looking for ways to reduce their carbon footprint and lead more sustainable lifestyles. One area where this is particularly important is the home, and the kitchen is a great place to start when it comes to making eco-friendly changes. In this article, we will explore some eco-friendly kitchen renovation ideas that can help you create a sustainable home.
Install energy-efficient appliances
One of the biggest culprits of energy wastage in the kitchen is old, inefficient appliances. If your refrigerator, stove, dishwasher, or other kitchen appliances are more than 10 years old, consider upgrading to newer, energy-efficient models. These appliances are designed to use less energy while still providing the same functionality as their older counterparts. Look for appliances with an Energy Star label, which indicates that they meet strict energy efficiency guidelines set by the U.S. Environmental Protection Agency (EPA).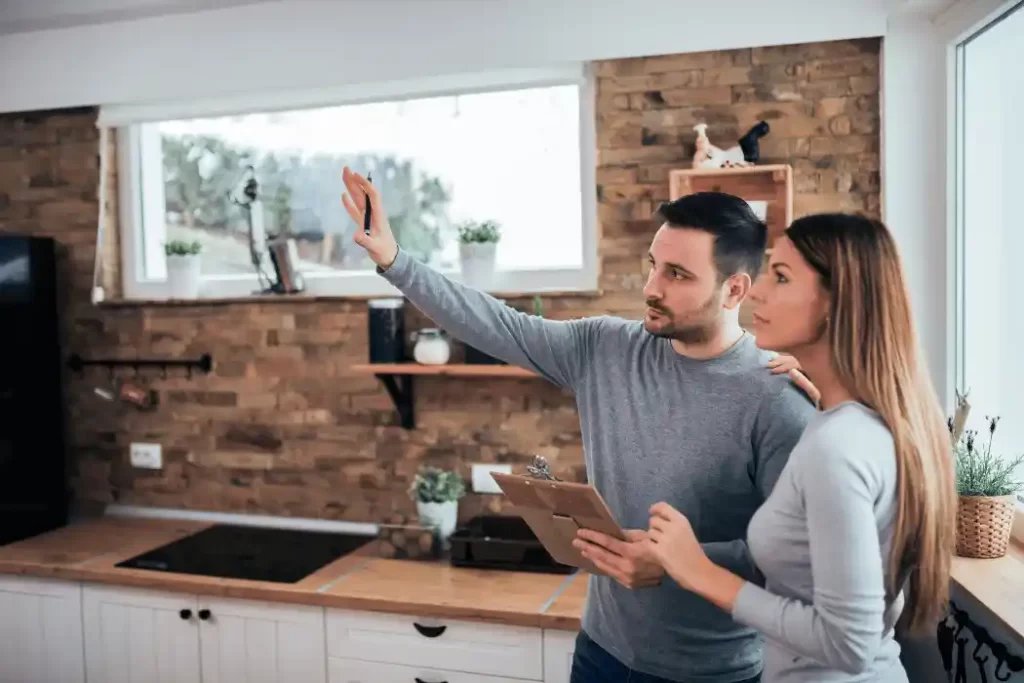 Use sustainable materials
When it comes to kitchen renovation, the choice of materials can have a significant impact on the environment. Opt for sustainable materials such as bamboo, cork, or reclaimed wood for your cabinets, countertops, and flooring. These materials are renewable, biodegradable, and have a lower environmental impact than traditional materials such as plastic or concrete. Additionally, they can add a natural, earthy feel to your kitchen, creating a warm and welcoming atmosphere.
Choose low-flow fixtures
Water is another precious resource that is often wasted in the kitchen. To conserve water, consider installing low-flow faucets and showerheads. These fixtures use less water while still providing adequate water pressure, saving you money on your water bills while reducing your water consumption. Also, consider adding a water filtration system to your kitchen sink to eliminate the need for bottled water, which is a major contributor to plastic waste.
Opt for LED lighting
Lighting is an essential part of any kitchen renovation, but it can also be a source of energy waste. Instead of using traditional incandescent bulbs, which use a lot of energy and have a short lifespan, opt for LED lighting. LED bulbs are more energy-efficient, have a longer lifespan, and can produce the same amount of light as traditional bulbs while using less energy. Additionally, they do not emit as much heat as incandescent bulbs, which can help keep your kitchen cool in the summer months.
Use eco-friendly cleaning products
Cleaning products can be a significant source of pollution, both inside and outside the home. When renovating your kitchen, consider switching to eco-friendly cleaning products, which are non-toxic, biodegradable, and do not contain harsh chemicals that can harm the environment. Look for products that are certified by reputable organizations such as the Environmental Working Group (EWG) or Green Seal.
Implement composting
Food waste is a significant contributor to greenhouse gas emissions, and much of it ends up in landfills where it produces methane gas. Instead of throwing your food scraps in the trash, consider implementing a composting system in your kitchen. Composting can turn food waste into nutrient-rich soil, which can be used to fertilize plants and gardens. Additionally, it can reduce the amount of waste that ends up in landfills, helping to mitigate the environmental impact of your household.
Use natural ventilation
Good ventilation is essential in any kitchen, as it helps to remove cooking odors, smoke, and excess moisture. Instead of relying on mechanical ventilation systems, consider using natural ventilation methods such as opening windows or installing a skylight. This can help to improve indoor air quality while reducing your reliance on energy-consuming ventilation systems.
Conclusion
There are many ways to create an eco-friendly kitchen during a renovation. By using sustainable materials, energy-efficient appliances, low -flow fixtures, LED lighting, eco-friendly cleaning products, composting, and natural ventilation, you can significantly reduce your carbon footprint and create a more sustainable home. Not only will these changes help to protect the environment, but they can also save you money on your utility bills in the long run.
It's essential to keep in mind that eco-friendly kitchen renovations don't have to be expensive or complicated. You can make small changes that can have a significant impact, such as switching to LED bulbs or installing a low-flow faucet. Every little change counts and can help to make a positive difference.
When planning your eco-friendly kitchen renovation, it's essential to work with professionals who share your sustainability values. Look for contractors, designers, and suppliers who specialize in eco-friendly products and practices. They can provide valuable guidance and recommendations to help you create a truly sustainable kitchen that fits your style and budget.
Additionally, it's important to keep in mind that sustainable living is a continuous process. Once you've completed your kitchen renovation, continue to make eco-friendly choices by reducing waste, conserving energy and water, and using natural and non-toxic products in your daily life.