The heating, ventilation, and air conditioning (HVAC) industry has come a long way in providing comfortable indoor environments. As technology continues to advance, the future of HVAC holds exciting innovations and trends that promise greater efficiency, sustainability, and convenience. In this article, we will explore the key developments that are shaping the future of HVAC systems.
Smart Thermostats and Home Automation
One of the significant advancements in HVAC technology is the emergence of smart thermostats and home automation systems. These devices allow homeowners to control their HVAC systems remotely through their smartphones or other connected devices. Smart thermostats offer features such as learning algorithms, adaptive scheduling, and energy usage insights, enabling users to optimize their HVAC settings for comfort and energy savings. The integration of voice assistants like Amazon Alexa and Google Assistant further enhances the convenience and accessibility of these systems. Transform your home renovation with state-of-the-art HVAC systems, ensuring optimal comfort and energy efficiency for a truly remarkable living space.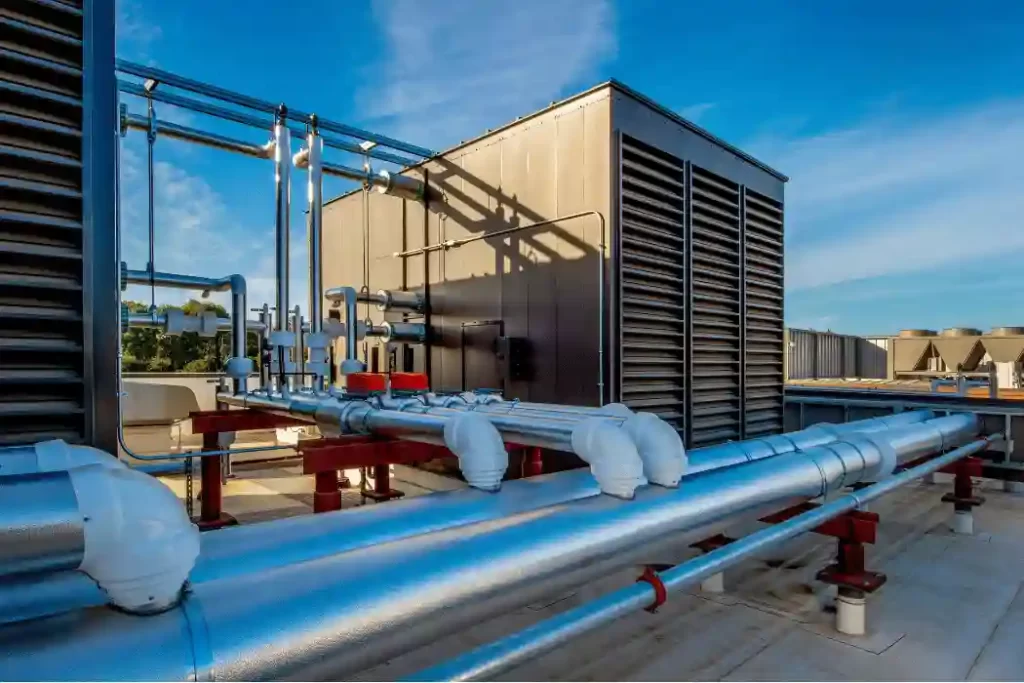 Energy Efficiency and Sustainability
With the growing emphasis on energy efficiency and sustainability, HVAC systems are becoming more eco-friendly. Manufacturers are developing units with higher energy efficiency ratings, such as those certified by ENERGY STAR. Additionally, advancements in insulation and building materials contribute to better thermal performance, reducing the energy demands of HVAC systems. The integration of renewable energy sources, such as solar panels, with HVAC systems also plays a crucial role in promoting sustainability.
Integration of Artificial Intelligence and Machine Learning
Artificial intelligence (AI) and machine learning (ML) are revolutionizing the HVAC industry. These technologies enable HVAC systems to learn from user behavior and environmental conditions, making automatic adjustments for optimal comfort and energy efficiency. AI-powered algorithms can analyze data from various sensors and sources to identify patterns and make proactive decisions. For example, an HVAC system equipped with AI can anticipate temperature changes based on weather forecasts and adjust settings accordingly, providing a comfortable environment while minimizing energy consumption.
Internet of Things (IoT) Connectivity
The Internet of Things (IoT) is transforming the way HVAC systems operate and interact with other devices. IoT connectivity allows HVAC units to communicate and share data with other smart devices in a building, creating a seamless and interconnected ecosystem. For instance, an HVAC system can receive inputs from occupancy sensors, weather stations, and energy meters to optimize its performance. The integration of IoT also enables remote monitoring and control, allowing users to manage their HVAC systems even when they are away from home.
Improved Indoor Air Quality
Indoor air quality (IAQ) is a critical aspect of HVAC systems, and future innovations focus on enhancing IAQ for healthier and more comfortable living spaces. Advanced filtration systems, such as high-efficiency particulate air (HEPA) filters, can remove a wide range of airborne pollutants, including dust, pollen, and bacteria. Furthermore, some HVAC systems incorporate ultraviolet (UV) germicidal irradiation to neutralize harmful microorganisms. The integration of IAQ sensors and monitoring systems ensures that the HVAC system can maintain optimal air quality levels automatically.
Modular and Ductless HVAC Systems
Modular HVAC systems are gaining popularity due to their flexibility and ease of installation. These systems consist of separate modules that can be combined or expanded based on the specific needs of a building. Modular units offer scalability and allow for more efficient maintenance and repair processes. Ductless HVAC systems, such as mini-split systems, provide localized heating and cooling without the need for extensive ductwork. They offer greater flexibility in terms of zoning and can be ideal for retrofitting older buildings.
Solar-Powered HVAC Systems
The integration of solar power with HVAC systems presents an exciting avenue for achieving energy independence and reducing carbon footprint. Solar-powered HVAC systems utilize photovoltaic (PV) panels to generate electricity, which can be used to power the HVAC equipment. Excess energy can be stored or fed back into the grid. With advancements in PV technology and decreasing costs, solar-powered HVAC systems are becoming more viable and accessible, offering long-term energy savings and environmental benefits.
Predictive Maintenance and Remote Monitoring
The future of HVAC includes predictive maintenance and remote monitoring capabilities. HVAC systems equipped with sensors and IoT connectivity can collect real-time data on equipment performance, identifying potential issues before they cause major disruptions. This proactive approach enables timely maintenance and reduces the risk of unexpected breakdowns. Remote monitoring allows HVAC technicians to assess system performance, troubleshoot problems, and make adjustments without being physically present, saving time and resources.
Conclusion
The future of HVAC is bright with exciting innovations and trends on the horizon. Smart thermostats, home automation, energy efficiency, AI and ML integration, IoT connectivity, improved indoor air quality, modular and ductless systems, solar-powered solutions, and predictive maintenance are transforming the industry. These advancements promise enhanced comfort, energy savings, sustainability, and seamless integration with other smart devices. As HVAC technology continues to evolve, we can look forward to more efficient, eco-friendly, and intelligent systems that cater to our evolving needs.