When it comes to protecting your home and belongings, having a comprehensive home insurance policy is essential. However, understanding the various terms and concepts associated with insurance can be confusing. One such term is "home insurance deductible." In this article, we will delve into the details of home insurance deductibles, how they work, the different types available, and what you need to consider when choosing the right deductible for your needs.
Owning a home is a significant investment, and having the right insurance coverage is crucial to protect it from unforeseen events such as fire, theft, or natural disasters. Home insurance policies typically come with a deductible, which is the amount you must pay out of pocket before your insurance kicks in to cover the remaining expenses. Understanding how deductibles work and making informed decisions about them can save you money and ensure you have adequate coverage. Home insurance is essential, especially during home renovation projects, as it safeguards your property and possessions against potential risks and unforeseen damages.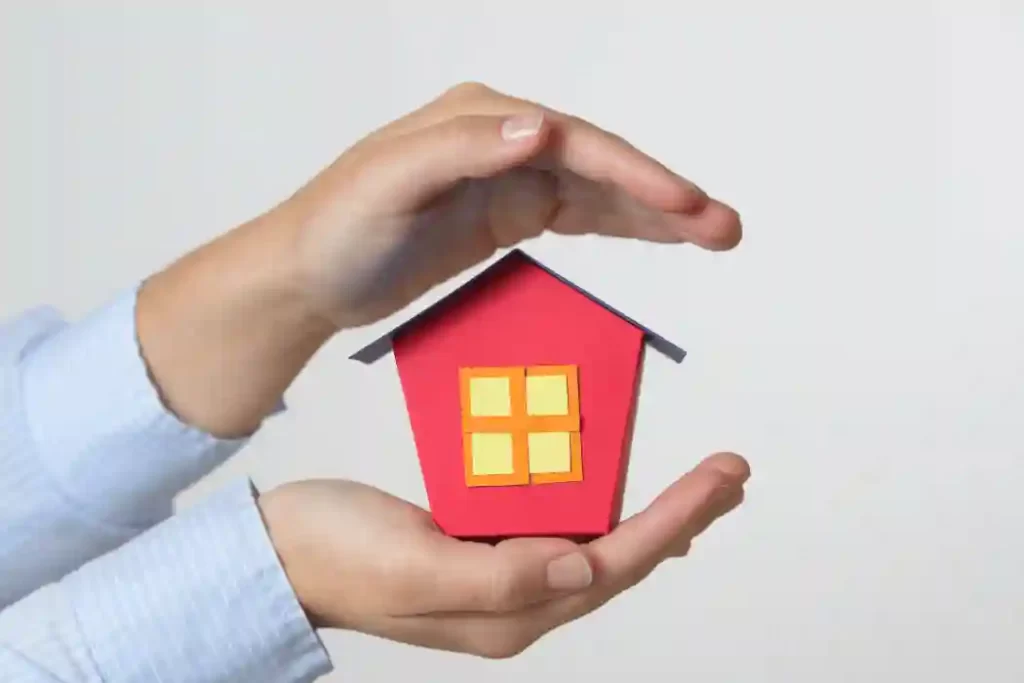 What is a Home Insurance Deductible?
A home insurance deductible is the predetermined amount you agree to pay when filing a claim before your insurance company provides coverage. It acts as a cost-sharing mechanism between you and the insurer. For example, if your home sustains $5,000 in damage and you have a $1,000 deductible, you will be responsible for paying the initial $1,000, while the insurance company will cover the remaining $4,000.
How Does a Home Insurance Deductible Work?
When you purchase a home insurance policy, you agree to a specific deductible amount. This amount is clearly stated in your policy documents. In the event of a covered loss, such as damage from a storm or a burglary, you would file a claim with your insurance company. Once the claim is approved, you would be responsible for paying the deductible amount before the insurance company reimburses you for the remaining expenses up to your coverage limits.
Types of Home Insurance Deductibles
There are different types of home insurance deductibles available, and it's important to understand each one before making a decision. The three most common types of home insurance deductibles are:
A percentage deductible is based on a percentage of your home's insured value. For example, if your home is insured for $300,000 and you have a 2% deductible, your out-of-pocket expense for a claim would be $6,000. Percentage deductibles are often used in areas prone to natural disasters such as hurricanes or earthquakes.
A flat dollar deductible is a fixed amount that applies to every claim, regardless of your home's insured value. For instance, if you have a $1,000 flat dollar deductible and experience a covered loss, you would be responsible for paying $1,000 before receiving any reimbursement from your insurance company.
A split deductible combines both a percentage and a flat dollar amount. For example, your policy might have a split deductible of 1% of your home's insured value plus a flat $1,000 deductible. This means you would pay both the percentage deductible and the flat dollar deductible when filing a claim.
Factors to Consider When Choosing a Deductible
When selecting a home insurance deductible, several factors should be taken into account. These include:
Your budget: Assess your financial situation and determine how much you can comfortably afford to pay out of pocket in the event of a claim.
Premiums: Consider how your deductible choice affects your insurance premiums. Generally, higher deductibles result in lower premiums.
Risk tolerance: Evaluate your risk tolerance level. If you prefer lower out-of-pocket expenses at the time of a claim, a lower deductible may be more suitable.
Location: Take into consideration your geographical location and the likelihood of specific perils affecting your home.
Pros and Cons of High and Low Deductibles
Choosing between a high or low deductible is a personal decision. Each option has its pros and cons. Understanding these can help you make an informed choice:
High deductibles: Opting for a higher deductible typically means lower premiums. However, it also means you would have to pay a larger sum out of pocket before insurance coverage kicks in.
Low deductibles: Lower deductibles result in higher premiums, but they also mean you have smaller out-of-pocket expenses in the event of a claim.
It's important to strike a balance between what you can afford to pay upfront and the long-term savings on premiums.
How to Determine the Right Deductible for You
Determining the right deductible for your home insurance requires careful consideration. Here are a few steps to help you make the decision:
Assess your financial situation and determine how much you can afford to pay out of pocket.
Consider the likelihood of a claim. If you live in an area prone to certain risks, you might want to adjust your deductible accordingly.
Evaluate your risk tolerance. Are you comfortable paying a higher deductible in exchange for lower premiums?
Obtain quotes from different insurance providers for various deductible options to see how they impact your premiums.
By weighing these factors, you can select a deductible that strikes the right balance between your financial capabilities and your coverage needs.
Tips for Saving on Home Insurance Deductibles
Homeowners are often looking for ways to save on their insurance costs. Here are some tips to help reduce your home insurance deductibles:
Bundling: Consider bundling your home insurance with other policies like auto insurance to receive a discount on premiums.
Security systems: Installing security systems such as burglar alarms or fire alarms may qualify you for a discount on your premiums.
Increasing home security: Reinforcing doors and windows, adding deadbolts, and implementing security measures can reduce the risk of theft or vandalism, potentially leading to lower premiums.
Maintaining a good credit score: Many insurance companies take your credit score into account when determining premiums, so maintaining a good credit score can result in lower insurance costs.
Implementing these strategies can help you save on your home insurance premiums and potentially offset the cost of your deductible.
What Happens After You File a Claim?
After filing a claim, your insurance company will assign an adjuster to assess the damage and determine the coverage you are entitled to. Once the adjuster approves the claim, you will receive a payment for the amount covered, minus your deductible. It's important to keep accurate records of all expenses related to the claim and communicate promptly with your insurer throughout the process.
Understanding Deductibles in Natural Disasters
Natural disasters can cause significant damage to homes, and understanding how deductibles work in these situations is crucial. Some insurance policies have separate deductibles specifically for natural disasters, such as hurricanes or earthquakes. These deductibles are usually higher than standard deductibles and are often calculated as a percentage of the home's insured value. It's important to review your policy carefully and understand the specific deductibles applicable to natural disasters in your area.
Conclusion
Understanding home insurance deductibles is essential for homeowners seeking comprehensive coverage and cost-effective policies. By comprehending how deductibles work, exploring the different types available, and considering personal circumstances and risk tolerance, homeowners can make informed decisions when choosing the right deductible for their needs. Remember to review your policy carefully, seek quotes from multiple insurers, and weigh the pros and cons before making a final decision.