When it comes to creating a comfortable living environment, having a reliable and efficient air conditioning system is crucial. With scorching summers and unpredictable weather patterns becoming increasingly common, upgrading your home's air conditioning system offers numerous benefits. From energy efficiency to enhanced comfort and improved health, a modern air conditioning system can greatly enhance the quality of your indoor environment. In this article, we will explore the various advantages of upgrading your home's air conditioning system, highlighting how it can improve your overall well-being and provide long-term cost savings.
Importance of Air Conditioning Systems
Air conditioning systems play a vital role in maintaining a comfortable and livable space, especially during hot summer months. They help regulate indoor temperature, reduce humidity, and improve air quality, creating a pleasant environment for you and your family. Upgrading your outdated system to a modern air conditioning unit can significantly enhance these benefits. Upgrading your air conditioning system as part of a home renovation can significantly enhance your comfort and create a more enjoyable living environment.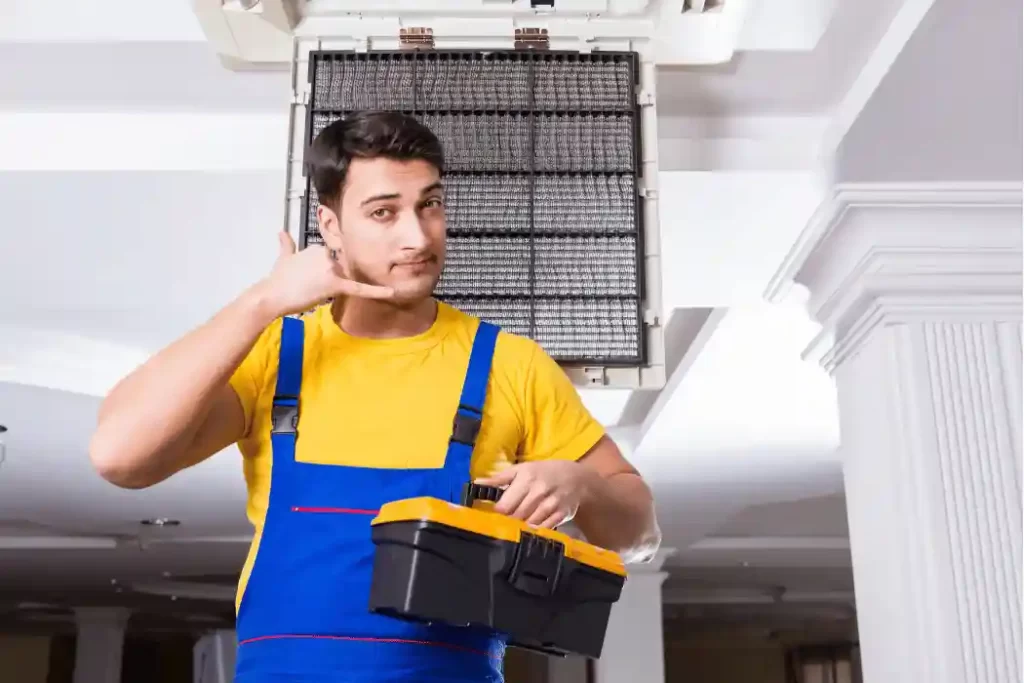 Energy Efficiency
One of the primary advantages of upgrading your home's air conditioning system is increased energy efficiency. Modern units are designed to consume less energy while providing optimal cooling performance. By upgrading, you can enjoy substantial energy savings, leading to lower electricity bills.
In addition to direct energy savings, an energy-efficient air conditioning system can contribute to lower utility bills. By reducing your home's overall energy consumption, you can significantly cut down on monthly expenses, allowing you to allocate those savings towards other aspects of your life.
Consistent temperature control
Upgrading your air conditioning system enables you to achieve consistent temperature control throughout your home. Modern systems feature advanced thermostats and zoning capabilities, allowing you to set specific temperatures for different areas or rooms. This ensures that every part of your home remains comfortable, regardless of external weather conditions.
Improved air quality
Newer air conditioning systems often incorporate advanced filtration and ventilation technologies, resulting in improved indoor air quality. These systems can effectively remove dust, allergens, and other pollutants from the air, reducing the risk of respiratory issues and allergies. By upgrading, you can create a healthier living environment for you and your loved ones.
Health Benefits
Allergy and asthma relief
Upgrading your air conditioning system can provide significant relief for individuals suffering from allergies and asthma. Advanced filtration systems can capture allergens such as pollen, dust mites, and pet dander, preventing them from circulating in your home. This can alleviate symptoms and promote better respiratory health.
Reduction in humidity-related issues
Excessive humidity can lead to mold growth, musty odors, and discomfort. Upgrading to a modern air conditioning system with dehumidification capabilities can effectively reduce indoor humidity levels, mitigating these issues and improving overall comfort.
Extended Lifespan
Modern air conditioning systems are built to last longer and require less frequent repairs compared to older models. By upgrading, you can enjoy the benefits of a more durable system with a longer lifespan, reducing the need for costly replacements or repairs in the near future.
Smart Technology
Remote control and scheduling
Many newer air conditioning systems come equipped with smart technology features. These allow you to control your system remotely through a smartphone or other connected devices. You can adjust temperature settings, monitor energy consumption, and even schedule cooling cycles, ensuring optimal comfort and energy efficiency.
Energy monitoring and optimization
Smart air conditioning systems often provide detailed energy consumption data, allowing you to monitor and optimize your usage. This can help you identify energy-wasting patterns, make informed decisions to reduce consumption, and further enhance energy efficiency.
Cost Savings
Long-term financial benefits
While the upfront cost of upgrading your air conditioning system may seem significant, it offers substantial long-term financial benefits. Energy-efficient units consume less electricity, resulting in ongoing savings on utility bills. Additionally, the improved lifespan and reduced maintenance needs of modern systems contribute to further cost savings over time.
Potential rebates and incentives
Many governments and utility companies offer rebates and incentives for upgrading to energy-efficient air conditioning systems. These financial incentives can help offset the initial investment and accelerate the return on your upgrade, making it a more affordable and attractive option.
Conclusion
Upgrading your home's air conditioning system brings numerous benefits, ranging from energy savings and enhanced comfort to improved health and cost savings. By investing in a modern unit, you can enjoy consistent temperature control, improved air quality, and relief from allergies and asthma. Additionally, smart technology features offer convenience and energy optimization. Don't miss out on the advantages of upgrading your air conditioning system – make your home a more comfortable and efficient living space today.