Tables are an essential piece of furniture in our daily lives, offering both functionality and aesthetic appeal. From serving as a place to dine with family and friends to being a focal point in interior design, tables come in various shapes, sizes, and styles, each serving a specific purpose. In this article, we will delve into the versatile world of tables, exploring their different types and how they enrich our homes and workspaces. During a home renovation, one crucial aspect to consider is the diverse array of types of tables, such as dining tables, coffee tables, study desks, and console tables, that can enhance the functionality and aesthetics of the space.
Types of Tables
Dining Tables
Dining tables are the heart of any dining room. They provide a space where loved ones gather to share meals and create lasting memories. These tables come in a wide array of materials, such as wood, glass, and metal, each offering a distinct ambiance. Whether it's a rustic farmhouse table or a sleek modern design, dining tables are an essential addition to every home.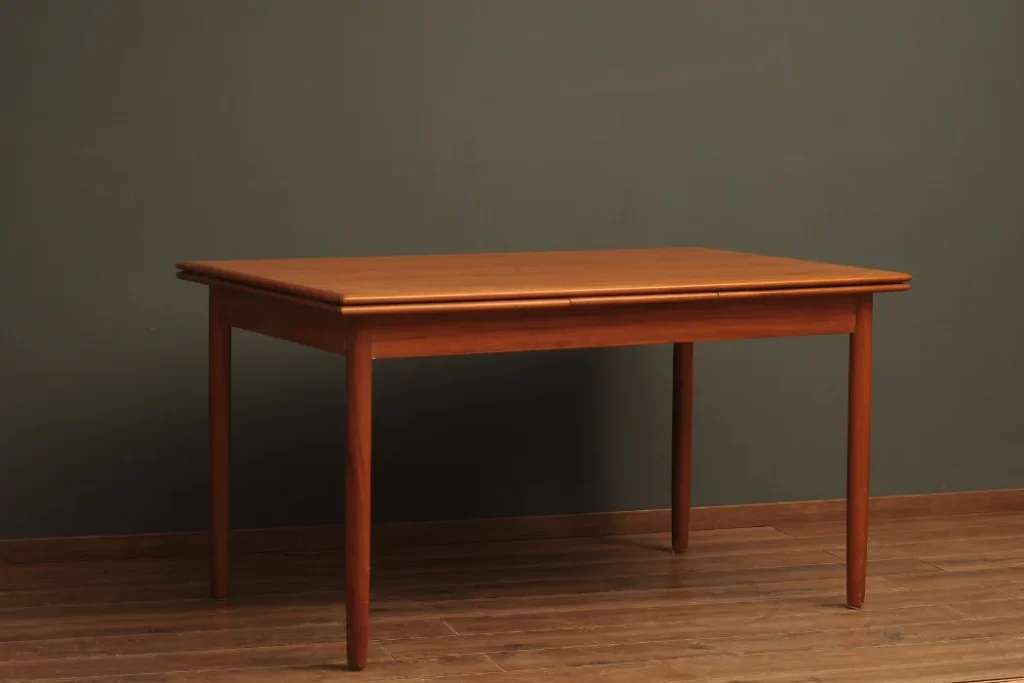 Coffee Tables
Found in living rooms and lounges, coffee tables are low-standing tables placed in front of sofas or chairs. They serve as a convenient surface to hold drinks, books, and other small items. Coffee tables can be an excellent focal point in your living space and are available in various shapes, including rectangular, round, and oval, each contributing to the overall aesthetics of the room.
Console Tables
Console tables are narrow and long, designed to be placed against walls. They are a perfect addition to hallways, entryways, and even behind sofas. These tables often feature drawers or shelves, providing storage solutions while adding an elegant touch to the surrounding space. Console tables come in diverse styles, ranging from classic to contemporary.
Study Tables
For students and professionals alike, a study table is an essential piece of furniture. These tables offer a dedicated and organized space for work, study, or creative pursuits. With the rise of remote work and online learning, study tables have become more crucial than ever, and various ergonomic designs are available to cater to individual needs and preferences.
Dressing Tables
Dressing tables, also known as vanity tables, are designed to assist with personal grooming and dressing. Typically equipped with a mirror and storage compartments, these tables provide a designated space to keep cosmetics, jewelry, and grooming accessories neatly organized. Dressing tables are often found in bedrooms and can add a touch of elegance to the décor.
Outdoor Tables
When it comes to outdoor gatherings and relaxation, outdoor tables are indispensable. From patio dining tables for alfresco meals to coffee tables for lounging on the deck, these tables are built to withstand the elements. They are available in various weather-resistant materials like teak, aluminum, and resin, ensuring longevity and style for your outdoor spaces.
Picnic Tables
Picnic tables are a popular choice for outdoor recreational areas, parks, and gardens. They typically feature a bench-style seating arrangement attached to the table, making them ideal for casual dining in the open air. Picnic tables are often made of sturdy and weather-resistant materials, ensuring they can endure heavy use and exposure to the elements.
Folding Tables
Folding tables are incredibly versatile and practical, known for their ability to be easily folded and stored when not in use. They come in various shapes and sizes, catering to different needs, such as extra dining space during gatherings or as portable workstations for events and conferences. Folding tables are popular choices for their space-saving benefits and convenience.
Nesting Tables
Nesting tables are a clever space-saving solution as they consist of multiple tables of different sizes that can be stacked together. These tables can be used as a single unit or separately, making them highly versatile. Nesting tables are not only functional but also serve as stylish accent pieces, elevating the overall aesthetics of a room.
Pool Tables
For recreation and entertainment, pool tables are a fantastic addition to any game room or entertainment space. They provide hours of fun and friendly competition among family and friends. Pool tables come in various sizes and styles, with options for both casual players and serious enthusiasts, making them a popular choice for homes and entertainment venues.
Conclusion
Tables are more than just pieces of furniture; they are integral parts of our lives, offering functionality, style, and comfort. From the warmth of family gatherings around a dining table to the excitement of playing pool with friends, each types of tables serves a unique purpose. By understanding the various types of tables available, you can make informed decisions when choosing the perfect ones for your home or workspace, enhancing your lifestyle and adding beauty to your surroundings. So, explore the versatile world of tables, and let these essential pieces enrich your life in many wonderful ways.