Welcome to a world where dining experiences are taken to new heights with unique crockery unit designs. In this article, we will delve into the captivating realm of exceptional crockery units that can transform your dining area into a stunning and functional space. From modern minimalist designs to intricate vintage styles, we will explore a plethora of options that cater to various tastes and preferences. So, let's embark on this delightful journey and discover the perfect crockery unit that will not only enhance the aesthetics of your dining space but also elevate your overall dining experience. Enhance your home renovation with a captivating and unique crockery unit design that adds style and functionality to your dining area.
The Art of Crockery Units
What Makes Crockery Units Unique?
Crockery units are more than just storage cabinets for your exquisite dinnerware. They are pieces of functional art that showcase your taste and personality. Unlike ordinary shelves or cabinets, crockery units are designed to complement the dining area's decor while offering a practical storage solution for your precious dinnerware, glassware, and other dining essentials.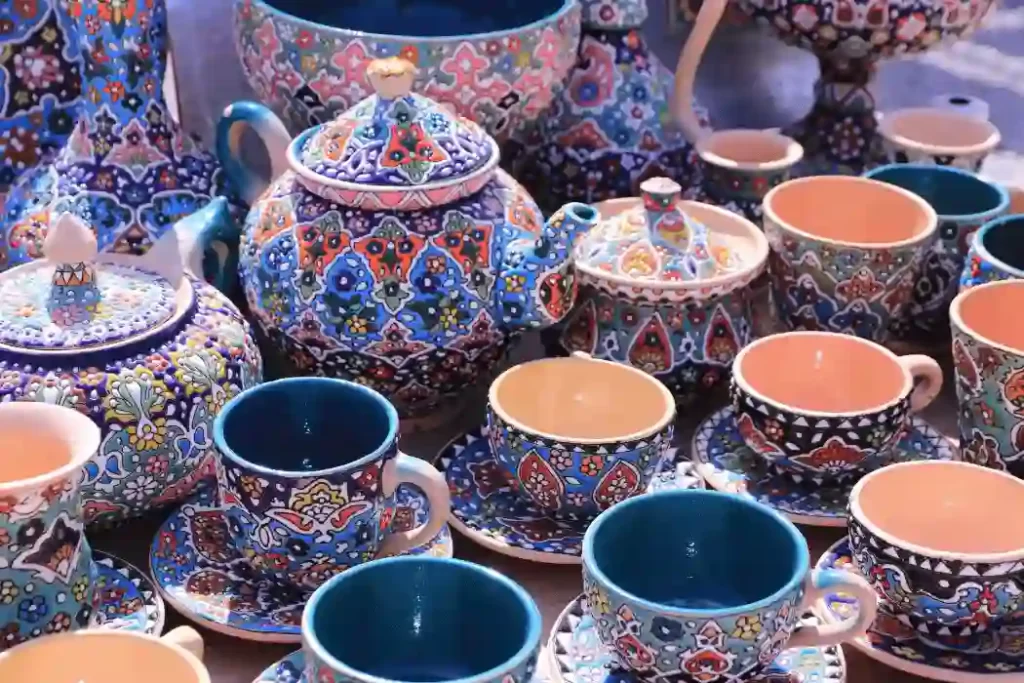 Elements of Exceptional Crockery Unit Designs
Material Matters: The choice of material plays a pivotal role in crafting unique crockery units. Wood, glass, metal, and even combinations of these materials can be used to create stunning pieces. Each material lends a distinct character to the unit, and the selection should align with your dining area's theme.
Innovative Layouts: Standalone crockery units or those integrated into the kitchen cabinets, the layout options are vast. Innovative designs offer a seamless blend of aesthetics and functionality, ensuring easy access to your dinnerware while enhancing the overall ambiance.
Exquisite Finishes: Finishes such as glossy, matte, distressed, or hand-painted can add a touch of sophistication to the crockery unit. The right finish can highlight the craftsmanship and elevate the unit's appeal.
Storage Solutions: Thoughtfully designed crockery units offer ample storage space for plates, bowls, glasses, cutlery, and even special compartments for delicate items. Customizable storage solutions cater to your specific needs.
Exploring Unique Crockery Unit Designs
1. Minimalistic Marvel
The modern minimalistic crockery unit boasts clean lines and sleek designs. It exudes elegance in its simplicity, making it an ideal choice for contemporary dining spaces. Crafted with smooth surfaces and subtle finishes, this unit seamlessly blends into the surroundings while showcasing your prized dinnerware.
2. Vintage Charm
For those who appreciate the beauty of the bygone era, a vintage crockery unit is a perfect fit. With intricate carvings, ornate handles, and a touch of nostalgia, these units transport you to a time of classic elegance. The rich wooden textures and warm tones add a sense of luxury to your dining area.
3. Glass Elegance
Glass crockery units bring an element of transparency and sophistication to your space. The clear glass showcases your dinnerware like pieces of art, while some designs may incorporate tinted or frosted glass for a touch of privacy. Glass units create an illusion of space, making them a fantastic choice for compact dining areas.
4. Eclectic Fusion
If you desire a bold and unique statement piece, an eclectic fusion crockery unit is the way to go. This design seamlessly blends different materials, textures, and colors, creating a captivating centerpiece for your dining area. The fusion of elements reflects your personality and adds an artistic touch to your space.
Making the Right Choice
Factors to Consider
Space and Size: Measure your dining area to determine the appropriate dimensions for the crockery unit. Ensure it fits seamlessly without overpowering the space.
Theme and Style: Consider the existing theme and style of your dining area. Choose a crockery unit that complements the decor and adds to its charm.
Functionality: Assess your storage needs and choose a unit that provides sufficient space for your dinnerware and dining essentials.
Quality and Durability: Invest in a high-quality unit crafted from durable materials to ensure it stands the test of time.
Maintenance: Consider the ease of cleaning and maintaining the crockery unit to preserve its beauty and appeal.
Conclusion
Your dining area is not just a place to enjoy meals; it is a space to create cherished memories with your loved ones. Elevate this experience with a unique crockery unit design that reflects your style and adds charm to the setting. From modern minimalistic designs to vintage treasures, glass elegance to eclectic fusions, the options are boundless.
Remember, the right crockery unit goes beyond being a mere storage solution – it is an exquisite piece of functional art that enhances your dining experience. So, take your time, explore the myriad of options, and choose a design that resonates with your soul. Transform your dining area into a haven of sophistication and elegance with a captivating crockery unit.