Are you looking to add a touch of elegance and charm to your home décor? Look no further than vintage lamps! These timeless pieces not only provide functional lighting but also serve as exquisite decorative elements that can transform any space into a cozy and inviting environment. In this article, we will explore the allure of vintage lamps and how they can light up your world.
The Magic of Vintage Lamps
Lighting plays a vital role in creating a warm and inviting atmosphere within our living spaces. Vintage lamps offer a unique and captivating way to achieve just that. With their classic designs, intricate details, and soft glow, vintage lamps bring a touch of nostalgia and sophistication to any room. They have the power to transport us back in time and create a sense of coziness and comfort. During the home renovation, we scoured antique shops to find the perfect vintage lamps, adding a touch of timeless charm and character to our living spaces.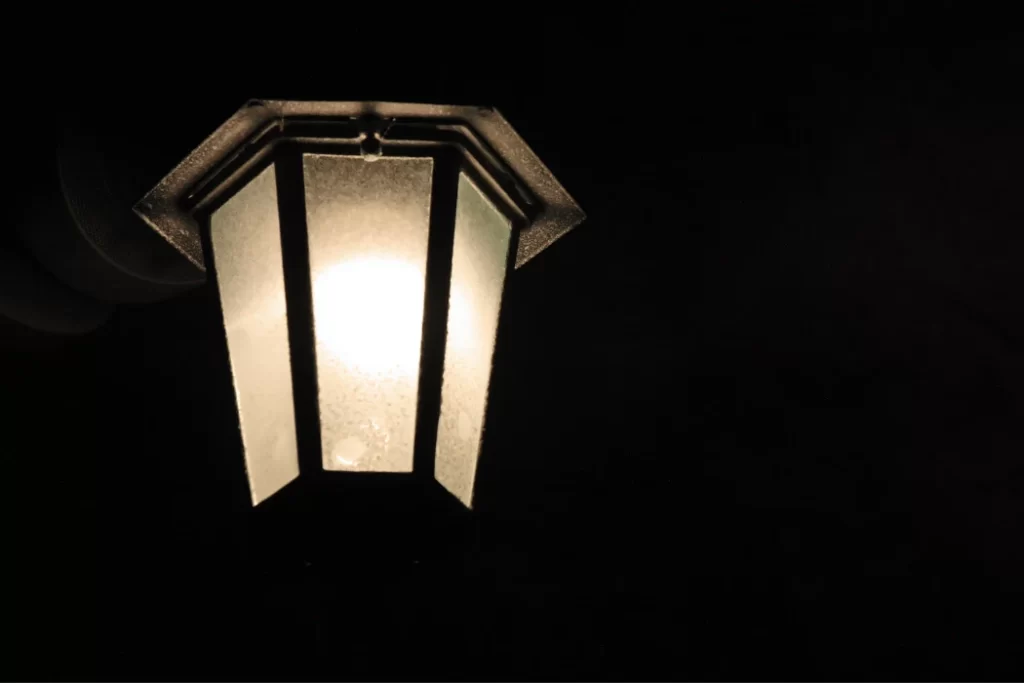 The Timeless Appeal of Vintage Style
Exploring Different Vintage Lamp Designs
Vintage lamps come in a variety of designs, each with its own distinct characteristics. From art deco to mid-century modern, there is a vintage style to suit every taste and interior theme. Whether you prefer ornate and elaborate designs or sleek and minimalist ones, vintage lamps offer an array of options to choose from.
Materials and Finishes
Vintage lamps are often crafted from high-quality materials such as brass, copper, porcelain, or glass. These materials not only add durability but also lend an air of authenticity to the lamps. The finishes, whether polished or aged, contribute to the overall aesthetic appeal and create a sense of history and craftsmanship.
Enhancing Your Décor with Vintage Lamps
Creating Ambiance with Soft Lighting
One of the most enchanting aspects of vintage lamps is their ability to create a warm and intimate ambiance. The soft, diffused light emitted by these lamps adds a cozy and inviting feel to any room. Whether placed on a bedside table, a reading nook, or a mantelpiece, vintage lamps can provide the perfect atmospheric lighting for relaxation or entertainment.
Focal Points and Statement Pieces
Vintage lamps have a unique ability to serve as focal points and statement pieces in a room. Their elegant designs and intricate details draw the eye and become conversation starters. Placing a vintage lamp in a prominent spot, such as an entryway or a living room side table, instantly elevates the aesthetic appeal of the entire space.
Mixing and Matching Styles
One of the joys of decorating with vintage lamps is the opportunity to mix and match different styles. Whether you have a modern, traditional, or eclectic interior, vintage lamps can effortlessly complement your existing décor. The juxtaposition of old and new adds visual interest and creates a dynamic and layered look.
Incorporating Vintage Lamps in Modern Spaces
Contrary to popular belief, vintage lamps can seamlessly integrate into modern interiors. By combining vintage lamps with contemporary furniture and accessories, you can create a unique and eclectic style that showcases your personal taste. The fusion of old and new adds character and depth to the overall design.
Practical Considerations
Wiring and Safety Precautions
When purchasing vintage lamps, it's important to consider their wiring and safety. Make sure the lamp has been rewired to meet modern electrical standards, or consult a professional electrician to ensure its safety. Additionally, be mindful of using the appropriate wattage bulbs recommended for the lamp to prevent overheating or damage.
Restoration and Maintenance Tips
Vintage lamps may require occasional restoration and maintenance to keep them in top condition. Gentle cleaning with a soft cloth and mild soap can help remove dust and grime. If the lamp needs rewiring or repair, it's best to consult a professional to avoid any damage to the delicate components.
Shopping for Vintage Lamps
Local Antique Stores and Flea Markets
Exploring local antique stores and flea markets can be a treasure trove for finding unique and authentic vintage lamps. These places often have a wide selection of styles and designs, allowing you to browse and discover hidden gems. Don't hesitate to ask the sellers about the lamp's history or any restoration work that has been done.
Online Marketplaces and Auctions
Online marketplaces and auctions have made it easier than ever to find vintage lamps from all around the world. With a simple search, you can access a vast collection of lamps and compare prices and styles. However, it's essential to research the sellers' reputation and ask for detailed information and photographs before making a purchase.
Conclusion
Vintage lamps are more than just lighting fixtures; they are works of art that can enhance your home décor in extraordinary ways. From their timeless appeal to their ability to create ambiance and serve as statement pieces, vintage lamps add a touch of elegance and charm to any space. By carefully selecting and incorporating these treasures into your interior design, you can create a truly enchanting atmosphere that reflects your unique style and personality.