Pressure washing, also known as power washing, is a highly effective method of cleaning various surfaces using high-pressure water spray. While many people are familiar with its cleaning capabilities, pressure washing offers numerous benefits that go beyond just making surfaces look clean. In this article, we will explore ten surprising benefits of pressure washing that you may have never known before.
Enhanced Curb Appeal
One of the most noticeable benefits of pressure washing is the instant enhancement it provides to the curb appeal of your property. Whether it's your home or commercial establishment, pressure washing can remove dirt, grime, mold, mildew, and other unsightly stains from surfaces like driveways, sidewalks, decks, and fences. The result is a clean and rejuvenated exterior that instantly boosts the overall appearance of your property. Incorporating pressure washing into your home renovation project can effectively remove years of grime and dirt, revitalizing surfaces and enhancing their overall appearance.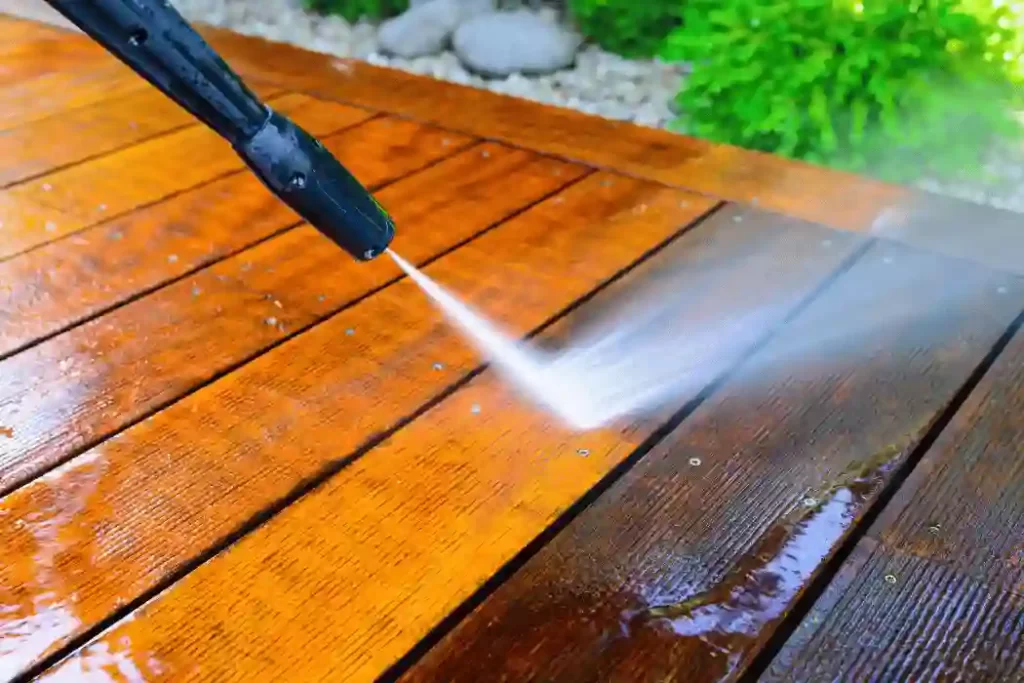 Increased Property Value
By improving the curb appeal, pressure washing can also increase the value of your property. When potential buyers or appraisers see a well-maintained and visually appealing exterior, they perceive the property as more desirable and are willing to pay a higher price for it. Pressure washing is a cost-effective way to add value to your property and make it more attractive in the real estate market.
Preventative Maintenance
Regular pressure washing serves as a preventive maintenance measure for your property. By removing dirt, debris, and contaminants from surfaces, you can prevent them from causing long-term damage. For example, pressure washing can prevent the growth of mold and mildew, which can deteriorate surfaces over time. By investing in pressure washing, you can save money on costly repairs and replacements in the future.
Healthier Living Environment
Pressure washing not only enhances the visual appeal of your property but also contributes to a healthier living environment. Mold, mildew, algae, and other contaminants can pose health risks to you and your family. Pressure washing eliminates these harmful substances, creating a cleaner and healthier outdoor space. This is especially beneficial for individuals with respiratory conditions or allergies.
Improved Safety
Slippery surfaces caused by dirt, algae, or moss can be hazardous and increase the risk of accidents. Pressure washing removes these substances, making surfaces safer for walking and driving. Whether it's a slippery deck, a moss-covered walkway, or a stained driveway, pressure washing can restore traction and prevent slips and falls.
Cost Savings
Pressure washing offers significant cost savings compared to other cleaning methods. It is a cost-effective solution that eliminates the need for expensive and potentially harmful chemicals. Additionally, by preserving the integrity of your property's surfaces, pressure washing helps avoid costly repairs or premature replacements.
Environmental Protection
Pressure washing is an environmentally friendly cleaning option. By using only water under high pressure, it reduces the need for chemical cleaners that can harm the environment. Furthermore, pressure washing efficiently removes pollutants, such as oil, grease, and pollutants, from surfaces, preventing them from entering water bodies and ecosystems.
Efficient Cleaning
The high-pressure water spray used in pressure washing provides efficient and thorough cleaning. It can reach areas that are difficult to clean manually, removing dirt and grime from even the tiniest crevices. Pressure washing can clean surfaces faster and more effectively than traditional cleaning methods, saving you time and effort.
Versatile Applications
Pressure washing is a versatile cleaning method that can be used on a wide range of surfaces. It is suitable for cleaning residential properties, commercial buildings, vehicles, outdoor furniture, and many other items. From concrete and brick to wood and vinyl, pressure washing can safely and effectively clean various materials, making it a versatile solution for all your cleaning needs.
Conclusion
Pressure washing offers numerous surprising benefits that go beyond surface cleaning. From enhancing curb appeal and increasing property value to providing preventative maintenance and improving safety, pressure washing is a versatile and cost-effective solution. Moreover, it contributes to a healthier living environment, offers efficient cleaning, and protects the environment. By harnessing the power of high-pressure water, pressure washing provides a range of benefits that you may have never known before.