In recent years, there has been a resurgence of interest in the retro charm and nostalgia of aluminum Christmas trees. Once a popular holiday decoration in the mid-20th century, these shiny metallic trees are making a comeback in modern homes. Their unique appearance and vintage appeal have captivated a new generation, adding a touch of nostalgia and whimsy to holiday festivities. In this article, we will explore the history of aluminum Christmas trees, the reasons behind their revival, and how you can incorporate this trend into your own holiday décor.
The Origin of Aluminum Christmas Trees
The first aluminum Christmas trees emerged in the 1950s as a modern alternative to traditional evergreen trees. They were initially manufactured by a company called the Aluminum Specialty Company. The innovative use of aluminum provided a sleek and futuristic aesthetic that appealed to the space-age sensibilities of the time. During our home renovation, we decided to adorn our living room with a unique touch by adding Aluminum Christmas Trees as a striking and modern holiday centerpiece.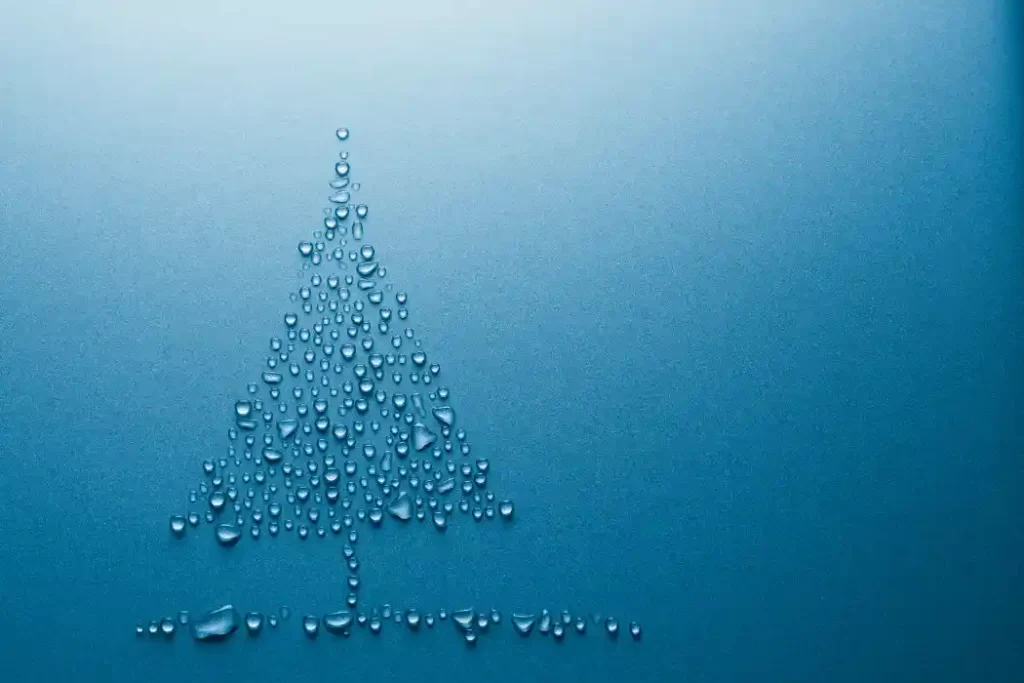 The Popularity and Decline of Aluminum Trees
During the 1960s, aluminum Christmas trees gained widespread popularity. These trees were adorned with vibrant rotating color wheels, which created a mesmerizing light display. They became a symbol of modernity and were prominently featured in department stores, offices, and living rooms across America.
However, by the late 1960s, the popularity of aluminum trees began to wane. Many people started favoring the more traditional and natural look of real Christmas trees. The trees were also criticized for their artificiality and for not embodying the true spirit of the holiday season.
The Revival of Aluminum Christmas Trees
Fast forward to the present day, and aluminum Christmas trees are experiencing a remarkable revival. The resurgence of interest can be attributed to a combination of factors, including a renewed appreciation for retro aesthetics and the desire to create unique and unconventional holiday displays.
Reasons for the Retro Appeal
The revival of aluminum Christmas trees can be seen as part of a broader trend of nostalgia for mid-century design. These trees evoke a sense of whimsy and a longing for simpler times. The shiny metallic branches reflect the twinkling lights and create a captivating centerpiece for any holiday setting.
Additionally, the retro appeal of aluminum trees lies in their uniqueness. With the widespread availability of artificial and real trees, aluminum trees offer a distinctive alternative that stands out from the crowd. Their unconventional appearance sparks conversations and adds an element of surprise and intrigue to holiday gatherings.
Incorporating Aluminum Trees into Your Holiday Decor
If you're considering embracing the retro charm of aluminum Christmas trees, there are several ways to incorporate them into your holiday decor. First and foremost, choose a tree size that fits your space and complements your existing decorations. Aluminum trees are available in various heights, from tabletop versions to towering statement pieces.
To enhance the vintage vibe, decorate your aluminum tree with retro-inspired ornaments and accessories. Opt for colorful glass balls, tinsel garlands, and vintage-inspired tree toppers. Consider adding a rotating color wheel to recreate the iconic light display of the past.
Maintaining and Caring for Aluminum Christmas Trees
Unlike real trees, aluminum Christmas trees require minimal maintenance. They are easy to assemble and dismantle, making them a convenient choice for those who prefer a hassle-free holiday experience. To keep your aluminum tree looking its best, gently dust the branches with a soft cloth or feather duster to remove any accumulated dirt or debris.
Avoid using water or cleaning solutions on the tree, as they may damage the aluminum finish. Store the tree in a dry and cool place when not in use, ensuring that it is properly protected to prevent scratches or bending of the branches.
Alternative Options for Retro-Inspired Decorations
If an aluminum Christmas tree doesn't suit your style or space, there are other retro-inspired decoration options to consider. Look for vintage-inspired ceramic trees, miniature holiday villages, or nostalgic blow mold decorations. These alternatives can still evoke a sense of nostalgia and add a unique touch to your holiday decor.
The Environmental Impact of Aluminum Trees
When considering the environmental impact, it's important to note that aluminum Christmas trees are a long-lasting and reusable option compared to real trees. By investing in an aluminum tree, you can reduce the demand for natural trees that are often discarded after the holiday season. However, it's essential to choose a high-quality aluminum tree to ensure its longevity and minimize waste.
Conclusion
The revival of aluminum Christmas trees brings a delightful blend of nostalgia and modernity to holiday celebrations. Their unique appearance and retro charm make them a standout choice for those seeking something different from the traditional evergreen tree. Whether you opt for an aluminum tree or explore other retro-inspired decorations, embracing the past can infuse your holidays with a touch of whimsy and a timeless sense of joy.