Step into a world of imagination and wonder as we explore the enchanting realm of vintage dollhouses. These miniature abodes have been capturing the hearts of children and collectors alike for generations. With their intricate details, timeless design, and nostalgic charm, vintage dollhouses offer a glimpse into the past while celebrating the enduring appeal of imaginative play. In this article, we will delve into the captivating world of vintage dollhouses, their history, craftsmanship, and the enduring beauty they possess.
Vintage dollhouses are more than just miniature playthings. They are portals to the past, where imagination knows no bounds. These beautifully crafted dollhouses provide a canvas for storytelling and creative play, captivating both children and adults with their charm and attention to detail. Let's embark on a journey to discover the timeless beauty of vintage dollhouses.
Rediscover the allure of vintage dollhouses during your home renovation, adding a whimsical and timeless touch to your cherished living spaces.
The History of Vintage Dollhouses
The history of dollhouses can be traced back centuries, with the earliest known doll houses dating back to the 16th century in Europe. However, it was during the 19th and early 20th centuries that dollhouses gained popularity and became cherished toys. These miniature homes reflected the architectural styles and lifestyles of the times, offering a glimpse into the world of adults through play.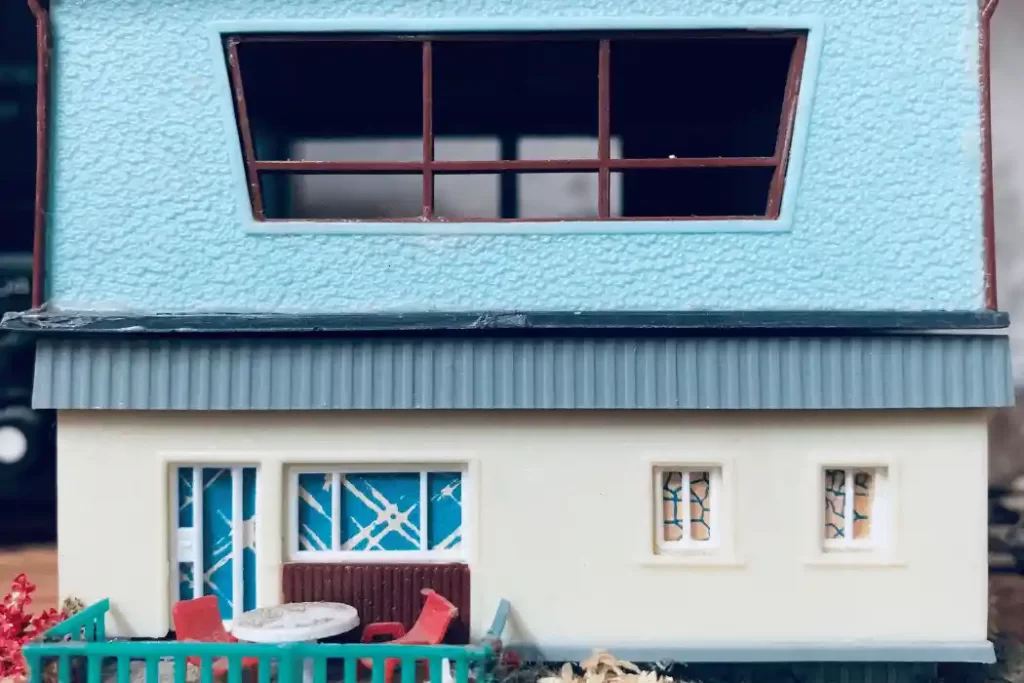 Craftsmanship and Design
Vintage dollhouses are known for their exquisite craftsmanship and attention to detail. Skilled artisans and toymakers meticulously constructed these miniature dwellings, often replicating the architectural styles and interior decor of the era. From delicate wallpaper patterns to intricately carved furniture, every element of a vintage dollhouse was crafted with care.
The design of vintage dollhouses varied, ranging from modest cottages to grand mansions, each capturing the essence of a specific time period. Elaborate features such as working doors and windows, miniature chandeliers, and tiny accessories added to the realism and charm of these miniature homes.
Materials and Construction
Vintage dollhouses were constructed using a variety of materials, including wood, tin, and cardboard. Wood was a common choice for the main structure, providing durability and a solid foundation. Tin was often used for roofs, windows, and other intricate details, while cardboard was utilized for interior walls and flooring.
Artisans and manufacturers employed traditional woodworking techniques and precision craftsmanship to create the intricate details of vintage dollhouses. From hand-carved furniture to miniature porcelain dishes, every piece was designed to evoke a sense of authenticity and realism.
Collecting Vintage Dollhouses
Collecting vintage dollhouses is a passion for many enthusiasts. If you're considering starting your own collection, here are a few tips to keep in mind:
Research and Learn: Educate yourself about different styles, manufacturers, and time periods to make informed collecting decisions.
Condition and Authenticity: Examine the condition of the dollhouse and look for original features and markings that indicate authenticity. Vintage dollhouses in good condition with original accessories and furniture are often more valuable.
Finding Vintage Dollhouses: Explore antique stores, flea markets, online auctions, and specialized dollhouse shops to discover hidden treasures. Networking with fellow collectors and joining dollhouse communities can also provide valuable insights and resources.
Restoring and Preserving Vintage Dollhouses
Restoring a vintage dollhouse can be a rewarding endeavor. Here are some considerations for preserving and restoring these cherished pieces:
Cleaning: Gently clean the dollhouse using a soft cloth or a small brush to remove dust and dirt. Avoid harsh chemicals that may damage the delicate surfaces.
Repairing: Carefully repair any damages, such as loose parts or broken furniture. Use appropriate adhesives and techniques to ensure a secure and lasting restoration.
Preservation: Store the dollhouse in a cool, dry place away from direct sunlight to prevent fading and deterioration. Display it in a dust-free environment, and consider using protective cases to safeguard the delicate details.
The Joy of Vintage Dollhouses
Vintage dollhouses provide endless joy and imaginative play for children and adults alike. They encourage storytelling, creativity, and role-playing, allowing us to step into different worlds and create our own narratives. Vintage dollhouses also serve as a cherished connection to the past, preserving the memories and traditions associated with these timeless toys.
Conclusion
Vintage dollhouses possess a timeless beauty that captivates the imagination and sparks joy. These miniature marvels of craftsmanship and design offer a glimpse into the past while celebrating the enduring appeal of imaginative play. Whether you're a collector or simply appreciate their charm, vintage dollhouses continue to enchant us with their enduring beauty and storytelling possibilities.