The Philippines is a country known for its rich culture, stunning landscapes, and vibrant history. As a melting pot of various influences, Philippine house design reflects a harmonious blend of indigenous, colonial, and contemporary architectural styles. Each region showcases unique features that make Philippine houses true architectural marvels. In this article, we will unveil the diverse and captivating world of Philippine house design, exploring its historical roots, distinct elements, and the creativity that lies at its core.
Historical Roots of Philippine House Design
1. Bahay Kubo
The Bahay Kubo, or nipa hut, is the quintessential symbol of traditional Philippine house design. This indigenous dwelling originated from the pre-colonial era and continues to be an integral part of the country's culture. The Bahay Kubo is built with natural materials like bamboo and nipa palm leaves, allowing for natural ventilation and adaptation to the tropical climate. Discover the beauty and cultural richness of Philippine house design, a source of inspiration for your home renovation project.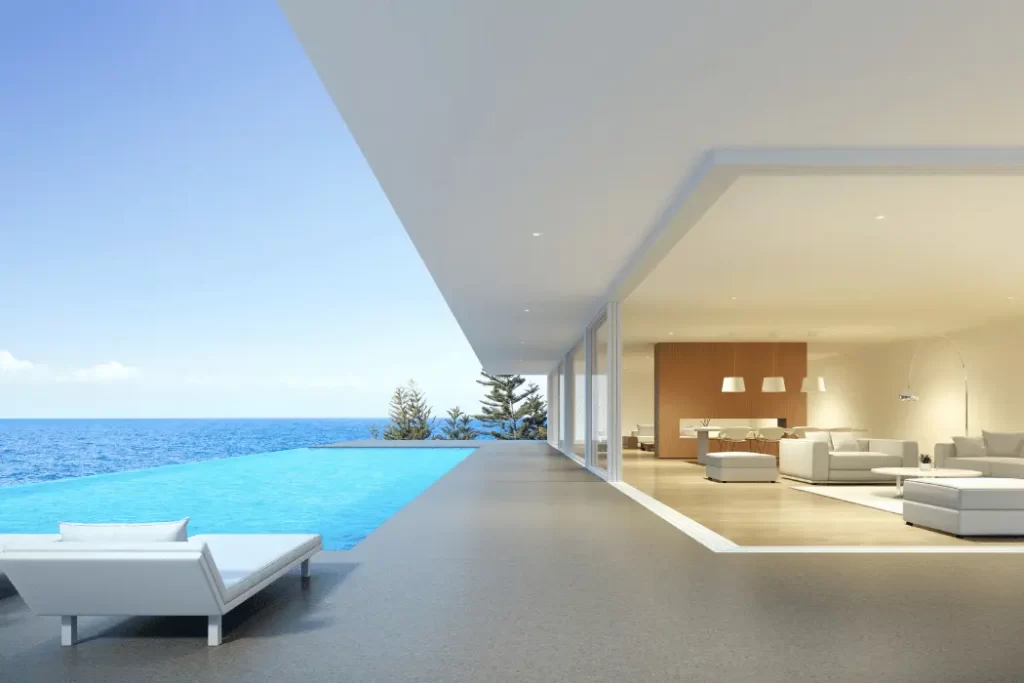 2. Colonial Influence
The Spanish colonization of the Philippines greatly influenced the architectural landscape. Spanish-inspired houses, with their ornate details and courtyard layouts, emerged during this period. The Bahay na Bato, characterized by stone and wooden materials, became prevalent and exemplified a fusion of indigenous and colonial design elements.
3. American Period
During the American period, the influence of American architecture began to shape Philippine house design. The use of concrete and steel materials became more widespread, leading to the emergence of more modern and sturdy structures.
Distinct Elements of Philippine House Design
1. Indigenous Materials
Philippine house design often incorporates indigenous materials, such as bamboo, wood, and thatch. These materials not only reflect the country's cultural heritage but also provide a sustainable and eco-friendly approach to construction.
2. Cross-Ventilation
Given the tropical climate, cross-ventilation is a crucial design consideration. Houses are often designed with open windows and ample airflow to ensure comfort and coolness even in hot weather.
3. Roof Designs
Roof designs play a significant role in Philippine house design. The steep-pitched roofs of traditional houses help with rainwater runoff, while modern designs may include gable, hip, or flat roofs depending on the architectural style.
4. Tropical Landscaping
Philippine houses are often surrounded by lush tropical landscaping, incorporating native plants, gardens, and outdoor spaces to enhance the connection with nature.
Philippine House Design by Region
1. Bahay Kubo in the Visayas
In the Visayas region, the Bahay Kubo remains a prominent architectural style. Its elevated design provides protection against floods, and the open floor plan fosters a sense of community and harmony with nature.
2. Bahay na Bato in Luzon
The Bahay na Bato, with its stone lower level and wooden upper level, is a hallmark of Philippine architecture in Luzon. Its Spanish-inspired design showcases intricate carvings and capiz shell windows.
3. Contemporary Designs in Metro Manila
In Metro Manila and other urban centers, contemporary designs have become prevalent, featuring modern aesthetics, clean lines, and functional spaces. These houses often incorporate minimalist elements and cutting-edge technology.
Sustainable and Eco-Friendly Approaches
1. Green Roofing
Green roofing, where plants are grown on the roof surface, is gaining popularity in Philippine house design. It offers natural insulation, absorbs rainwater, and contributes to air purification.
2. Passive Design Strategies
Passive design strategies, such as orientation, shading, and insulation, are integrated to maximize energy efficiency and minimize reliance on artificial cooling systems.
3. Solar Power
With the country's abundant sunlight, solar panels are increasingly being integrated into Philippine house design to harness renewable energy and reduce electricity costs.
Preserving Cultural Heritage
1. Heritage Homes
Many Philippine families take pride in preserving heritage homes, passing them down through generations as a testament to their cultural heritage and architectural legacy.
2. Adaptive Reuse
Adaptive reuse of old structures, such as ancestral houses, is becoming popular as a sustainable approach to house design. Restored homes blend historical charm with modern amenities.
Conclusion
In conclusion, Philippine house design is a captivating journey through time and culture. From the humble Bahay Kubo to the ornate Bahay na Bato and the contemporary designs of Metro Manila, each style represents a unique blend of tradition, innovation, and sustainability. As the nation continues to evolve, Philippine house design remains a testament to the country's architectural marvels, preserving cultural heritage and showcasing the creativity of its people.