Doors are an essential part of any home, but they can also take up valuable space, especially in smaller living areas. If you're looking to maximize your space without compromising on style and functionality, space saving door ideas can be the perfect solution. In this article, we will explore innovative and clever door designs that not only save space but also add a touch of elegance and modernity to your living spaces. From sliding doors to hidden pocket doors, get ready to transform your space with these space saving door ideas.
The Advantages of Space Saving Door Ideas
Optimal Space Utilization
Space-saving doors are designed to minimize the footprint of traditional swing doors, making them ideal for compact areas. By choosing these doors, you can open up more floor space, giving your rooms a more spacious and uncluttered feel. During our home renovation, we researched innovative space-saving door ideas to optimize room layouts and create a more functional and efficient living space.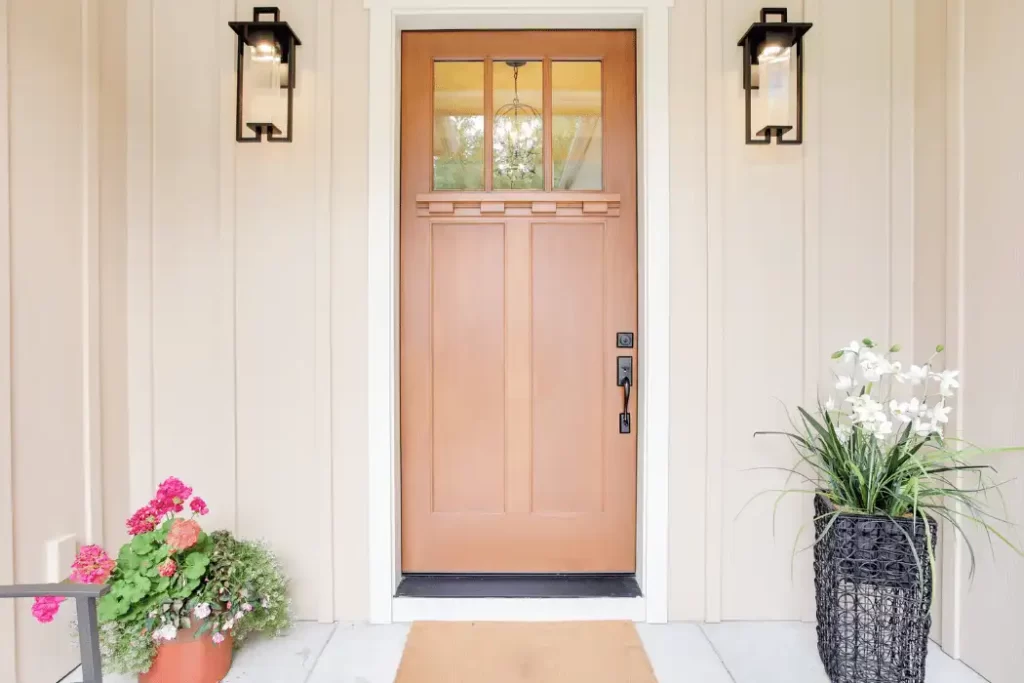 Enhancing Aesthetics
Space-saving doors come in a variety of stylish designs, from sleek sliding doors to chic barn doors. These doors not only provide functionality but also serve as striking design elements, elevating the aesthetics of your living spaces.
Sliding Doors for Elegance and Efficiency
Classic Wooden Sliding Doors
Classic wooden sliding doors add a touch of rustic charm and elegance to any room. These doors slide along a track, requiring no swing space, making them perfect for small bedrooms, closets, or bathrooms. Choose from a variety of wood finishes and panel styles to match your interior décor.
Modern Glass Sliding Doors
For a contemporary and open feel, opt for modern glass sliding doors. These doors allow natural light to flow between rooms while maintaining privacy when needed. With sleek frames and minimal hardware, glass sliding doors create a seamless and sophisticated look in your home.
Concealed Pocket Doors for a Seamless Look
Hidden Pocket Doors
Concealed pocket doors are a fantastic choice for those who want a truly space-saving and seamless look. These doors slide into a hidden pocket within the wall, completely disappearing from view when open. Use pocket doors to separate rooms without sacrificing floor space or visual aesthetics.
Pocket Doors with Artistic Panels
Add an artistic touch to your living spaces with pocket doors featuring decorative panels. Whether you prefer intricate carvings, frosted glass, or custom artwork, these panels create a stunning focal point while still being space-efficient.
Barn Doors for Rustic Charm
Barn Doors as Room Dividers
Barn doors not only offer a rustic and charming look but also serve as functional room dividers. Use barn doors to section off spaces like home offices, dining rooms, or pantries. They glide effortlessly along a track, making them easy to operate and perfect for tight spaces.
Bypass Barn Doors
Bypass barn doors are an excellent option for closets and narrow openings. These doors slide past each other on separate tracks, providing easy access to your belongings without the need for swing clearance. Bypass barn doors also add character and uniqueness to your home décor.
Folding Doors for Versatility
Bi-Fold Doors
Bi-fold doors are versatile and space-saving options that work well in areas like closets, laundry rooms, or kitchen pantries. When opened, they fold neatly against one side, saving space and providing full access to the contents behind them.
Accordion Doors
Accordion doors consist of multiple panels that fold in a zigzag pattern, creating a compact stack when opened. These doors are an ideal choice for dividing larger spaces or creating flexible living areas, such as home offices or playrooms.
Conclusion
Transforming your space with space saving door ideas and designs is a game-changer for maximizing functionality and aesthetics. Whether you have a small apartment or a spacious home, these innovative door solutions offer versatility and style. From sliding doors that seamlessly blend rooms to pocket doors that save precious floor space, the possibilities are endless. Embrace the concept of efficiency without compromising on design and create a home that feels more open and inviting. So, say goodbye to traditional doors and welcome the new era of space optimization. Let your creativity flow, and with the right space saving doors, watch your living areas evolve into a harmonious and organized oasis.