When it comes to interior design, the right furniture can transform a house into a home. Among the essential pieces that add both style and comfort to your living spaces are chic sofa chairs. These versatile and elegant seating options not only serve as a functional addition but also elevate the overall aesthetic of your home. In this article, we will explore the beauty and benefits of incorporating chic sofa chairs into your interior design, along with creative ways to style them for a touch of effortless elegance. During our recent home renovation, we upgraded our living room with luxurious sofa chairs, providing a comfortable and stylish seating option for family and guests.
Embrace the Timeless Appeal with Sofa Chairs
Chic sofa chairs often boast a timeless design that complements various decor styles. Whether your home exudes a classic, modern, or eclectic vibe, these chairs effortlessly blend in while adding an element of sophistication. Choose a sofa chair with clean lines and subtle curves to achieve that timeless appeal that stands the test of time.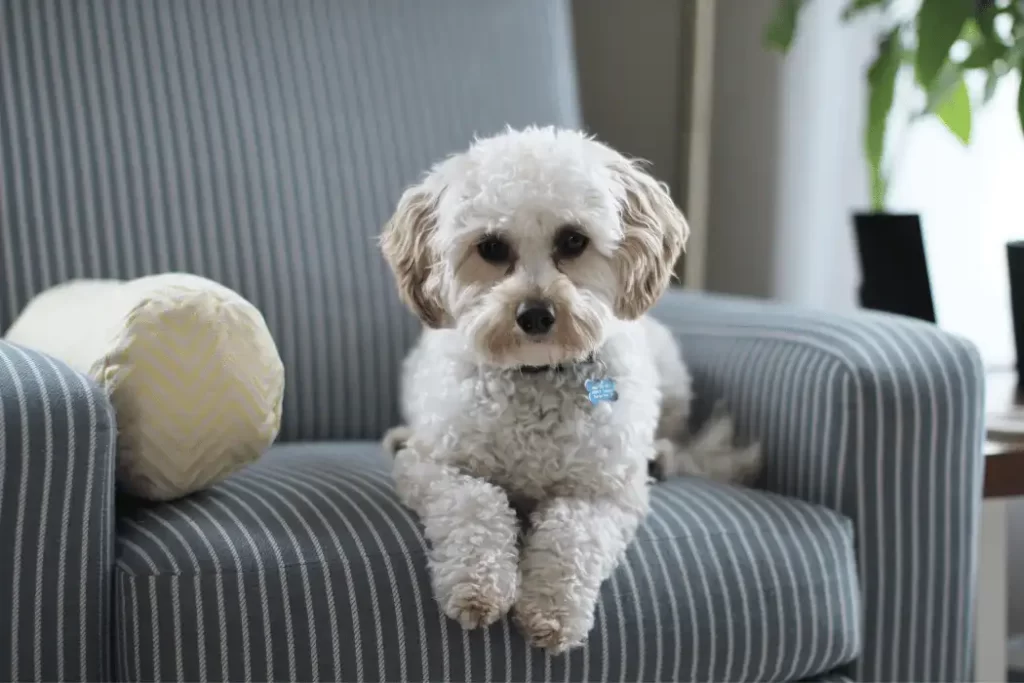 Opt for Versatility
Versatility is a significant advantage of chic sofa chairs. These chairs can easily transition between rooms, making them a flexible investment. Place one in the living room for extra seating, add one to your reading nook for a cozy escape, or even use it as an accent piece in the bedroom. The ability to adapt to different spaces enhances the functionality of these chairs.
Mix and Match
Gone are the days of having perfectly matched furniture sets. Embrace the beauty of mixing and matching different elements in your home. Pair a chic sofa chair with a complementary sofa or place two chairs of different styles together to create an interesting and visually appealing seating arrangement.
Experiment with Fabrics
The fabric you choose can significantly impact the overall look of your chic sofa chair. Opt for luxurious velvet to add a touch of opulence, or go for a neutral linen for a more relaxed and laid-back vibe. Patterned fabrics can also add personality and charm to the chair, making it a focal point in any room.
Accentuate with Throw Pillows
Add a pop of color and coziness to your sofa chair with a selection of throw pillows. Mix and match different patterns, textures, and sizes to create an inviting and invitingly comfortable seating area. Throw pillows not only enhance the chair's comfort but also serve as a means of expressing your personal style.
Incorporate Natural Elements
To achieve a balanced and harmonious look, consider incorporating natural elements around your chic sofa chair. A side table made of wood or a rattan basket for storing throws can add warmth and a touch of nature to the overall design.
Play with Colors
While neutral tones are classic choices, don't shy away from experimenting with bold and vibrant colors. A brightly colored sofa chair can become a stunning focal point in a room with a neutral color palette. Be sure to balance the colors with the rest of the decor to create a cohesive and visually appealing space.
Prioritize Comfort
While style is essential, comfort should never be compromised. Opt for sofa chairs with plush cushions and supportive armrests to ensure a comfortable seating experience. Remember, a comfortable chair encourages relaxation and makes your home a more inviting place.
Create a Cozy Reading Nook
If you're an avid reader or simply love having a quiet space to unwind, consider setting up a cozy reading nook with a chic sofa chair as the centerpiece. Add a floor lamp, a small side table for your tea or coffee, and a bookshelf nearby to complete the perfect reading spot.
Invest in Quality
Chic sofa chairs are not just trendy additions; they are long-term investments in your home's interior design. Prioritize quality craftsmanship and materials when choosing a sofa chair to ensure it stands the test of time and maintains its elegance for years to come.
Balance with the Surroundings
When incorporating a chic sofa chair into a room, consider the surrounding furniture and decor. The chair should complement the existing pieces while adding its own unique charm. Pay attention to the size of the room and ensure the chair fits proportionately.
Light Up with a Floor Lamp
A well-placed floor lamp can enhance the ambiance around your chic sofa chair. It not only provides functional lighting for reading or relaxation but also adds an element of sophistication and intimacy to the space.
Be Mindful of Placement
The placement of your chic sofa chair plays a significant role in the overall flow and aesthetic of the room. Avoid blocking walkways and ensure the chair's placement enhances the room's functionality and visual appeal.
Add a Personal Touch
Make your chic sofa chair truly yours by adding a personal touch. A soft throw blanket, a decorative lumbar pillow, or even a monogrammed cushion can add a sense of individuality and warmth to the chair.
Conclusion
Chic sofa chairs are not just seats; they are key elements that tie your interior design together. Their effortless elegance, versatility, and comfort make them an indispensable addition to any home. By selecting the right chair, experimenting with styling, and infusing your personal flair, you can create a space that is both inviting and visually stunning.