Home for Sale a property can be an exciting but stressful experience. Whether you're looking to upgrade, downsize, or relocate, you want to make sure that your home's market-ready to attract potential buyers and secure the best possible price. To help you get started, we've put together some tips on how to prepare your home for sale.
Declutter and Clean
One of the most important things you can do to prepare your home for sale is to declutter and clean it thoroughly. A cluttered home can be off-putting to potential buyers and make it difficult for them to envision themselves living there. Start by getting rid of anything you no longer need or want. This could include old clothes, outdated furniture, and anything that's been sitting in storage for years. You may also want to consider renting a storage unit to keep some of your belongings while your home is on the market.
Once you've decluttered, it's time to deep clean your home. Make sure every room is spotless, paying extra attention to the kitchen and bathrooms. This includes scrubbing floors, dusting surfaces, and cleaning windows. If you don't have the time or energy to do this yourself, consider hiring a professional cleaning service.
To get a Home renovation tips here.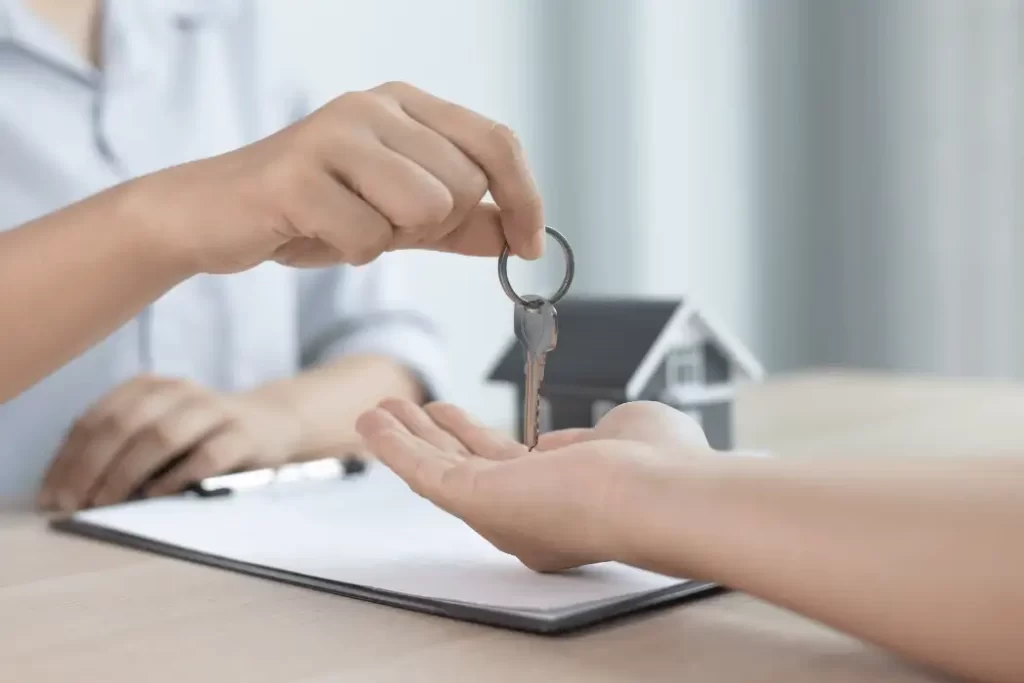 Make Minor Repairs
It's important to make any necessary repairs before putting your home on the market. This includes fixing leaky faucets, replacing broken tiles, and repairing any holes in the walls. You may also want to consider repainting rooms that are looking tired or dated.
While it's important to fix any major issues, it's also important not to overspend on repairs that won't add value to your home. Focus on fixing anything that could deter potential buyers or impact the sale price.
Stage Your Home
Staging your home is all about creating a warm and inviting space that potential buyers can envision themselves living in. This can involve rearranging furniture, adding decorative touches, and making small updates to your décor.
When staging your home, it's important to keep it neutral and depersonalized. This means removing family photos, personal memorabilia, and anything that could distract potential buyers. You want them to be able to envision themselves living in the space, not feeling like they're walking through someone else's home.
Enhance Curb Appeal
First impressions are everything, which is why it's important to enhance your home's curb appeal. This includes tidying up your yard, adding some plants or flowers, and making sure your front door is clean and welcoming.
If your home's exterior is looking tired, you may want to consider repainting or power washing it. You should also make sure that any cracks in the driveway or walkway are repaired.
Hire a Real Estate Agent
Hiring a real estate agent can make all the difference when it comes to selling your home. They have the knowledge and experience to help you navigate the selling process and secure the best possible price for your property.
When choosing a real estate agent, make sure you do your research and choose someone who has experience selling properties in your area. You should also look for someone who is communicative, responsive, and has a track record of success.
Price Your Home Appropriately
Pricing your home appropriately is essential if you want to attract potential buyers and secure a sale. Your real estate agent can help you determine a fair and realistic asking price based on factors such as the current market, your home's condition, and its location.
It's important not to overprice your home, as this can deter potential buyers and cause it to sit on the market for longer than necessary. On the other hand, underpricing your home can mean losing out on potential profits. Considerations such as the local market and comparable properties in the area should be taken into account when determining the appropriate price for your home.
Market Your Home
Once your home is ready for sale, it's time to start marketing it to potential buyers. This includes creating a listing that showcases your home's best features, including high-quality photos and a detailed description of the property.
In addition to listing your home on online real estate portals and social media platforms, you may also want to consider holding an open house or hiring a professional photographer to create a virtual tour of your home. Your real estate agent can help you with these marketing strategies and provide guidance on how to best promote your property to potential buyers.
Be Flexible
Finally, it's important to be flexible during the selling process. This may mean accommodating last-minute viewings, negotiating on price, or making repairs or updates based on feedback from potential buyers. Remember, selling a home can be a lengthy and sometimes unpredictable process, but staying flexible and open-minded can help ensure a successful sale.
Conclusion
Preparing your home for sale takes time, effort, and attention to detail, but it can make all the difference when it comes to securing a sale and getting the best possible price for your property. By decluttering and cleaning, making minor repairs, staging your home, enhancing curb appeal, hiring a real estate agent, pricing your home appropriately, and marketing it effectively, you can increase your chances of a successful sale and make the transition to your next home with ease.