When it comes to upgrading your home's exterior, there are few things more impactful than a fresh coat of paint. Not only can painting your home give it a brand new look, but it can also increase its curb appeal and overall value. If you're looking to take your home's exterior from drab to fab, here are some tips to keep in mind.
Choose the Right Paint
The first step in any painting project is selecting the right paint. When it comes to exterior paint, you want to choose a product that is specifically designed for outdoor use. Look for paints that are labeled "exterior" or "outdoor" to ensure that they will hold up against the elements. Additionally, be sure to choose a paint that is appropriate for the material you will be painting. For example, if you have a stucco or brick home, you may need a different type of paint than if you have a wooden home.
Pick the Perfect Color
Choosing the right color for your home's exterior can be a daunting task. There are a lot of factors to consider, such as your personal style, the style of your home, and the color scheme of your neighborhood. It can be helpful to look at inspiration photos or drive around your neighborhood to see what colors other homes have used. Remember that a lighter color will make your home appear larger, while a darker color can make it seem smaller.
Prep the Surface
Before you start painting, it's important to prep the surface properly. This means washing the exterior of your home to remove any dirt or grime that may have accumulated over time. You may also need to scrape away any loose paint or repair any damaged areas. Don't skip this step, as it will ensure that your paint goes on smoothly and lasts as long as possible. Elevate your home renovation project by revitalizing the exterior with expert painting services, adding a touch of elegance and rejuvenating your home's overall appeal.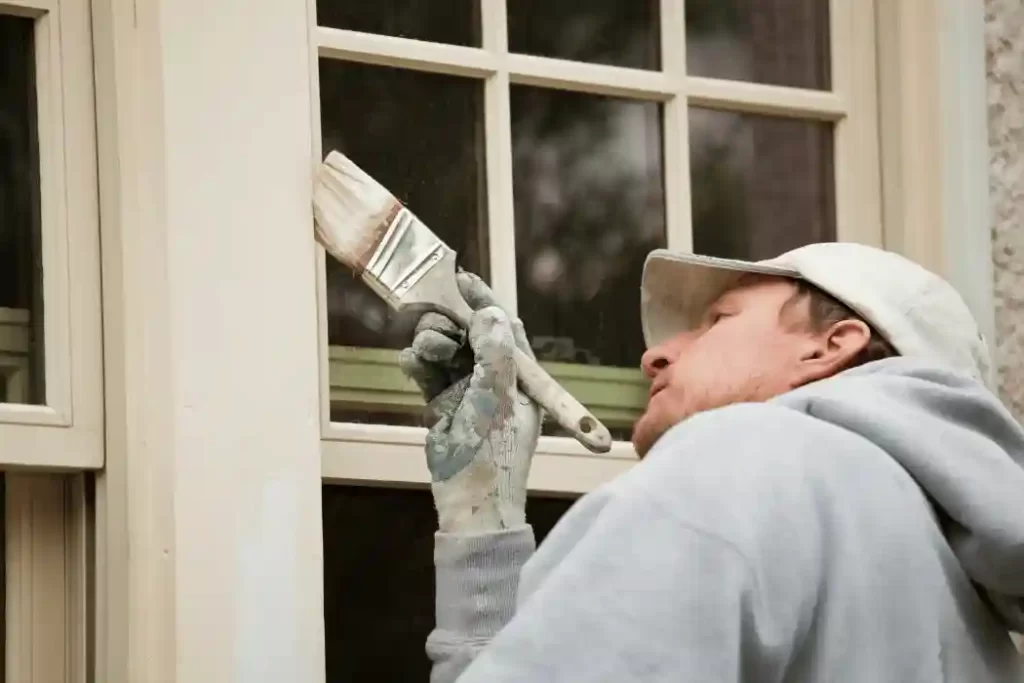 Use High-Quality Tools
Investing in high-quality painting tools can make a big difference in the outcome of your project. Look for brushes and rollers that are designed for outdoor use and that will hold up against the elements. You may also want to consider using a paint sprayer, which can save time and create a more even finish. Just be sure to follow all safety instructions when using a paint sprayer, as they can be dangerous if not used properly.
Apply Paint Properly
When it comes time to apply the paint, make sure you do it properly. Always start with a coat of primer, which will help the paint adhere to the surface and last longer. Then, work in small sections, applying the paint in thin, even layers. Be sure to overlap each stroke slightly to avoid any visible lines or unevenness. Depending on the type of paint you're using, you may need to apply a second coat for full coverage.
Don't Forget the Details
When painting your home's exterior, it's important not to overlook the details. This means painting any trim or accents in a complementary color, as well as paying attention to smaller areas like shutters, doors, and windowsills. These details can make a big impact on the overall look of your home, so don't rush through them.
Consider Hiring a Pro
While painting your home's exterior can be a fun and rewarding DIY project, it can also be a big job. If you're not comfortable with heights or don't have the necessary tools, it may be worth considering hiring a professional to do the job for you. A pro will have the experience and equipment necessary to get the job done quickly and efficiently, and may be able to offer advice on color selection and other details.
Conclusion
Painting your home's exterior is a great way to update its look and increase its value. By choosing the right paint, prepping the surface properly, using high-quality tools, and paying
attention to details, you can transform your home from drab to fab in no time. And if you're not comfortable with tackling this project on your own, don't hesitate to hire a professional to do the job for you. With these tips in mind, you can create a stunning new look for your home's exterior and enjoy the benefits for years to come.