Buying a home is one of the most significant financial decisions you'll ever make, and for most people, it requires a mortgage. Applying for a mortgage can be a daunting process, especially if you've never done it before. However, there are ways to make the process smoother and increase your chances of getting approved. Here are five tips for getting approved for a mortgage.
Check Your Credit Score
Your credit score is one of the most important factors in determining whether you'll be approved for a mortgage and the interest rate you'll receive. Before you apply for a mortgage, it's essential to check your credit score and make sure it's accurate. You can request a free copy of your credit report from each of the three major credit bureaus once a year.
If you find errors on your credit report, you can dispute them with the credit bureau. If your credit score is lower than you'd like, there are several ways to improve it. Paying your bills on time and paying down debt can help raise your credit score.
Save for a Down Payment
One of the biggest hurdles to getting approved for a mortgage is coming up with a down payment. Most lenders require a down payment of at least 20% of the home's purchase price. However, there are some programs available that allow for smaller down payments, such as FHA loans.
Saving for a down payment can take time, but there are ways to speed up the process. Consider setting up a separate savings account for your down payment and contribute to it regularly. You can also look into programs like employer-sponsored down payment assistance programs or grants from non-profit organizations. Transform your living space with a stunning home renovation, bringing your design dreams to life and enhancing the comfort and style of your home.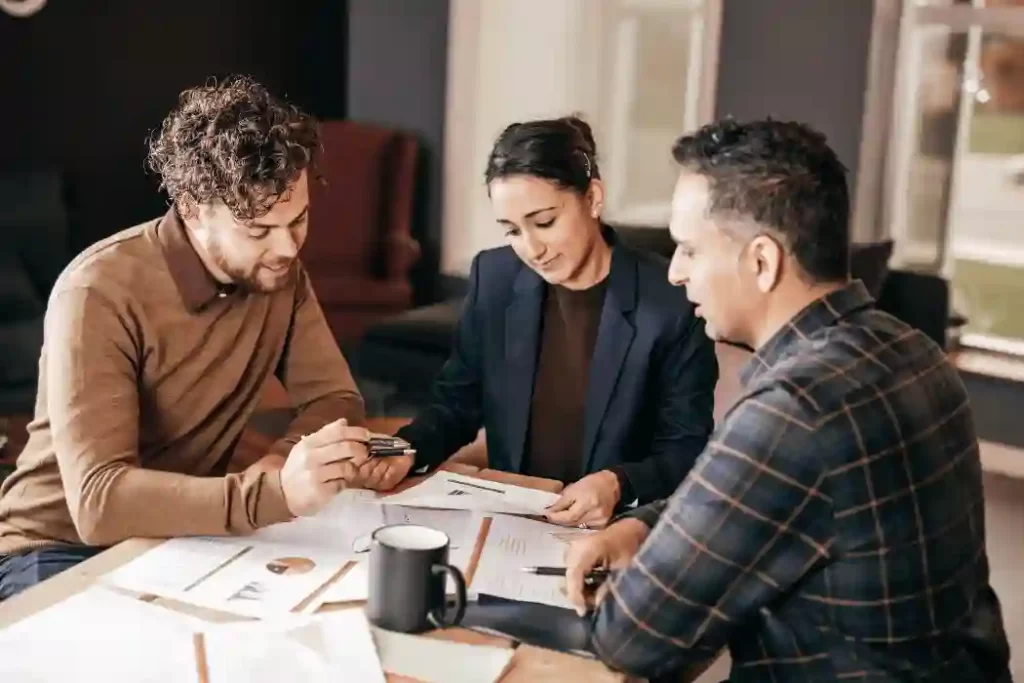 Get Pre-Approved
Getting pre-approved for a mortgage is an essential step in the homebuying process. Pre-approval involves a lender reviewing your financial information and credit history to determine how much they're willing to lend you. This will give you a better idea of what homes are in your price range and help you make a more informed decision when house hunting.
To get pre-approved, you'll need to provide the lender with documentation such as tax returns, bank statements, and pay stubs. Once you're pre-approved, you'll receive a pre-approval letter that you can provide to your real estate agent and home sellers.
Avoid Making Major Financial Changes
When you're in the process of applying for a mortgage, it's essential to avoid making any significant financial changes. This includes opening new credit cards, taking out new loans, or making large purchases. Any of these actions can negatively impact your credit score and debt-to-income ratio, which could result in a mortgage denial or a higher interest rate.
If you must make a significant financial change, it's best to do so after you've closed on your mortgage. Once your mortgage is closed, you're free to make any financial changes you'd like.
Work with an Experienced Mortgage Broker
Finally, it's essential to work with an experienced mortgage broker. A mortgage broker can help guide you through the mortgage application process, explain your options, and answer any questions you may have.
When choosing a mortgage broker, it's important to do your research. Look for a broker with a good reputation and experience working with borrowers in situations similar to yours. You can also ask for referrals from friends and family members who have recently gone through the mortgage process.
Conclusion
Getting approved for a mortgage can be a stressful and complicated process, but by following these tips, you can increase your chances of success. Remember to check your credit score, save for a down payment, get pre-approved, avoid making significant financial changes, and work with an experienced mortgage broker. With these steps in mind, you'll be well on your way to becoming a homeowner.