Are you looking to give your kitchen a modern and elegant touch? Consider metal kitchen cabinets, a contemporary option that can transform your kitchen into a sleek and sophisticated space. With their clean lines, durability, and versatility, metal kitchen cabinets are becoming increasingly popular among homeowners and designers alike. In this article, we will explore the benefits, design options, and maintenance tips for metal kitchen cabinets, providing you with the information you need to make an informed decision. So, let's dive in and discover the allure of metal kitchen cabinets!
Introduction
The kitchen is the heart of every home, and its design plays a crucial role in creating a welcoming and functional space. While traditional wooden cabinets have long been the standard, metal kitchen cabinets offer a fresh and contemporary alternative. The sleek and stylish appearance of metal cabinets adds a modern touch to any kitchen, instantly elevating its aesthetic appeal. Upgrade your kitchen with a modern twist during your home renovation, by incorporating sleek and durable Metal Kitchen Cabinets, elevating both style and functionality in your culinary haven.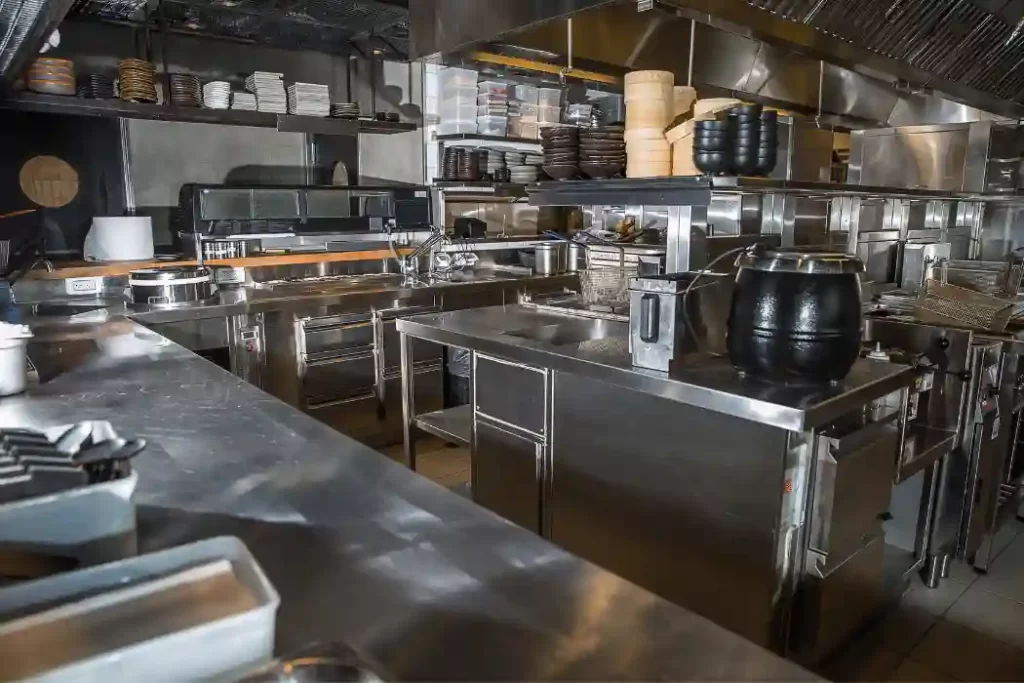 The Rise of Metal Kitchen Cabinets
Metal kitchen cabinets have experienced a resurgence in popularity in recent years. Once a staple of mid-century modern design, metal cabinets are now being embraced by homeowners looking to infuse their kitchens with a touch of industrial chic. The clean lines and minimalist aesthetic of metal cabinets perfectly complement modern and contemporary kitchen designs.
Advantages of Metal Kitchen Cabinets
Durability and Longevity
One of the primary advantages of metal kitchen cabinets is their exceptional durability and longevity. Unlike wooden cabinets, which can be susceptible to warping, cracking, and moisture damage, metal cabinets are highly resistant to these issues. They are built to withstand the test of time, making them a smart long-term investment for your kitchen.
Modern Aesthetic Appeal
Metal kitchen cabinets exude a modern and sleek aesthetic that instantly enhances the overall look of your kitchen. The clean lines and smooth surfaces create an air of sophistication, giving your space a contemporary edge. Whether you prefer a minimalist design or an industrial-inspired look, metal cabinets can effortlessly achieve the desired effect.
Versatility in Design
Metal kitchen cabinets offer a wide range of design options to suit various styles and preferences. From stainless steel to aluminum, there are different types of metal materials to choose from, each with its unique characteristics. Additionally, metal cabinets can be customized with various finishes, such as brushed, polished, or powder-coated, allowing you to create a truly personalized kitchen.
Design Options for Metal Kitchen Cabinets
Sleek Stainless Steel
Stainless steel cabinets are a popular choice for modern kitchens. Their sleek and shiny appearance adds a touch of sophistication and works well with a variety of color schemes. Stainless steel cabinets are also resistant to stains and corrosion, making them easy to clean and maintain.
Bold and Industrial Aluminum
For those seeking an industrial aesthetic, aluminum kitchen cabinets are an excellent option. Aluminum is lightweight, durable, and highly resistant to rust, making it perfect for kitchens with a more rugged or contemporary vibe. The unique metallic finish of aluminum cabinets adds a bold statement to any kitchen design.
Classic and Retro Metal Cabinets
If you're a fan of retro or vintage styles, consider opting for classic metal kitchen cabinets. These cabinets often feature nostalgic details and vibrant colors, bringing a sense of nostalgia and character to your kitchen. Retro metal cabinets are a perfect choice for those looking to create a unique and charming space.
Integration with Kitchen Styles
Metal kitchen cabinets can seamlessly integrate with different kitchen styles, providing endless possibilities for design and aesthetics. Here are a few examples:
Contemporary and Minimalist Kitchens
In contemporary kitchens, metal cabinets can enhance the clean and uncluttered look. The sleek and minimalistic appearance of metal complements the simplicity of contemporary design, creating a harmonious and stylish space.
Industrial and Loft-Inspired Kitchens
For industrial or loft-inspired kitchens, metal kitchen cabinets are a natural fit. The raw and rugged look of metal cabinets perfectly complements exposed brick, concrete, and other industrial elements, adding an edgy and urban touch to the overall design.
Retro and Vintage-Inspired Kitchens
Metal cabinets with retro or vintage-inspired designs can transport your kitchen to a bygone era. They add a charming and nostalgic feel, evoking the warmth and character of the past. Pair them with vintage appliances and decor for an authentic retro kitchen experience.
Maintaining Metal Kitchen Cabinets
Proper maintenance is key to preserving the beauty and functionality of your metal kitchen cabinets. Here are some essential tips to keep in mind:
Cleaning and Polishing
Regularly clean your metal cabinets with mild soap and warm water to remove dirt and grease. Avoid using abrasive cleaners or scrub brushes that can scratch the surface. After cleaning, polish the cabinets with a soft cloth and a recommended stainless steel or metal cleaner to restore their shine.
Avoiding Scratches and Dents
To prevent scratches and dents, use cutting boards when chopping or preparing food, and avoid banging utensils or heavy objects against the cabinets. Applying adhesive rubber or felt pads to the bottom of items that come into contact with the cabinet surfaces can provide an extra layer of protection.
Preventing Corrosion
Metal cabinets are generally resistant to corrosion, but it's essential to address any signs of damage promptly. Inspect the cabinets regularly for scratches or chips in the finish, as these areas can be vulnerable to rust. Apply touch-up paint or a protective coating as needed to maintain the cabinet's integrity.
Conclusion
Metal kitchen cabinets offer a compelling option for homeowners looking to achieve modern elegance in their kitchens. With their durability, contemporary aesthetics, and versatile design options, metal cabinets bring a touch of sophistication to any kitchen space. By considering your preferred style, integrating with different kitchen designs, and practicing proper maintenance, you can enjoy the timeless beauty and functionality of metal kitchen cabinets for years to come.