Locksmithing is a fascinating and in-demand trade that involves the art and science of working with locks and security systems. Locksmiths are skilled professionals who are trained to install, repair, and manipulate various types of locks, as well as provide valuable security solutions for residential, commercial, and automotive purposes. If you are interested in pursuing a career in locksmithing, this beginner's guide will provide you with an overview of the industry, the skills required, and the steps you can take to get started.
Understanding the Locksmithing Industry
Locksmithing is a specialized trade that has been around for centuries, with evidence of locksmithing dating back to ancient Egypt and Babylon. Today, locksmiths play a critical role in ensuring the security of homes, businesses, and vehicles. They work with a wide range of locks and security systems, including mechanical, electronic, and digital locks, safes, access control systems, and more.
The locksmithing industry is constantly evolving due to advancements in technology and changes in security needs. Locksmiths must stay up-to-date with the latest tools, techniques, and regulations to provide effective and reliable services to their clients. The industry offers a wide range of opportunities for locksmiths, including working for established locksmithing companies, starting their own locksmithing business, or working as a mobile locksmith.
Get best website for home renovation here.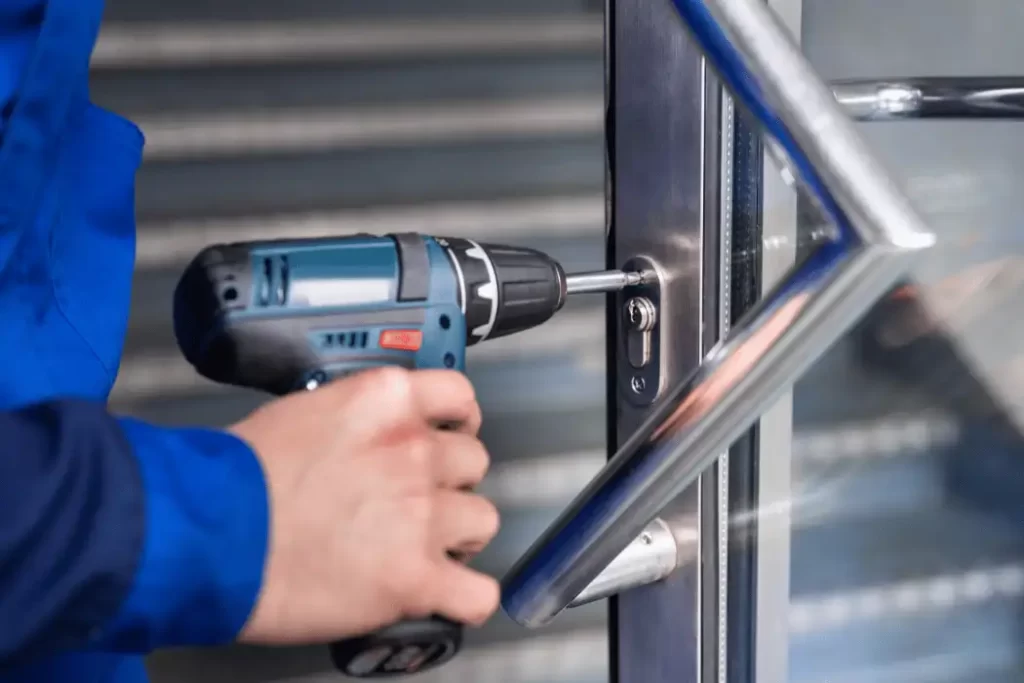 Skills Required for Locksmithing
To be successful in the locksmithing industry, you need to develop a diverse set of skills. Here are some of the key skills required for locksmithing:
Technical Skills: Locksmiths need to be skilled in using various tools and equipment to install, repair, and manipulate locks. This includes lock picks, key cutting machines, drills, and other specialized tools. They also need to be knowledgeable about different types of locks, security systems, and keying systems.
Problem-Solving Skills: Locksmiths often encounter complex situations that require critical thinking and problem-solving skills. They need to assess the security needs of their clients, identify vulnerabilities in locks and security systems, and come up with effective solutions to address those issues.
Communication Skills: Locksmiths need to communicate effectively with their clients to understand their needs, explain the services they provide, and provide advice on security solutions. They also need to work with other professionals, such as law enforcement, property managers, and security system vendors, to coordinate their services.
Ethics and Integrity: Locksmiths deal with sensitive security information and have access to people's private property. It is crucial for locksmiths to demonstrate ethics and integrity in their work, maintaining confidentiality and respecting the privacy and security of their clients.
Business Skills: If you plan to start your own locksmithing business, you will need to develop skills in marketing, finance, and customer service. Business skills are essential for managing your business effectively, attracting clients, and growing your reputation in the industry.
Steps to Get Started in Locksmithing
If you are interested in pursuing a career in locksmithing, here are the steps you can take to get started:
Gain Knowledge and Skills
Locksmithing is a skilled trade that requires training and practice. You can start by enrolling in a locksmithing course or apprenticeship program. Many vocational schools, community colleges, and locksmithing associations offer training programs that cover the fundamentals of locksmithing, including lock types, key cutting, lock picking, and safe manipulation. Some programs also cover topics such as business management and ethics.
During your training, you will have the opportunity to work with various locks, tools, and equipment to develop your technical skills. You will also learn about different types of locks, keying systems, and security systems. It is essential to gain hands-on experience and practice to build your confidence and proficiency in locksmithing.
Obtain Relevant Certifications
Certifications can enhance your credibility and demonstrate your expertise in the locksmithing industry. There are several certifications available for locksmiths, such as Certified Registered Locksmith (CRL), Certified Professional Locksmith (CPL), and Certified Master Locksmith (CML), which are offered by organizations such as Associated Locksmiths of America (ALOA) and Safe and Vault Technicians Association (SAVTA). These certifications typically require passing exams that assess your knowledge and skills in locksmithing.
Gain Practical Experience
After completing your training and obtaining certifications, it is important to gain practical experience in locksmithing. You can work as an apprentice or gain employment with an established locksmithing company to gain hands-on experience and learn from experienced locksmiths. Practical experience allows you to further develop your technical skills, problem-solving abilities, and customer service skills.
Invest in Quality Tools and Equipment
As a locksmith, you will need to invest in quality tools and equipment to perform your job effectively. Lock picks, key cutting machines, drills, and other specialized tools are essential for locksmiths to carry out their work. It is important to invest in reliable and durable tools that meet industry standards and regulations. Quality tools and equipment not only ensure the safety and security of your clients but also enhance your professional image.
Build Your Network and Reputation
Building a network and reputation in the locksmithing industry is crucial for your success. Attend industry events, join professional organizations, and network with other locksmiths to expand your connections and learn from their experiences. Building a positive reputation through excellent customer service, ethical practices, and quality workmanship is essential for gaining repeat business and referrals.
Consider Starting Your Own Locksmithing Business
Once you have gained sufficient experience and confidence in your locksmithing skills, you may consider starting your own locksmithing business. Starting your own business allows you to have more control over your work, schedule, and earnings. However, it also requires additional skills in business management, marketing, and customer service. Consider developing a business plan, obtaining necessary licenses and permits, and setting up a professional website to establish your brand and attract clients.
Conclusion
Locksmithing is a challenging and rewarding trade that offers ample opportunities for those interested in pursuing a career in the security industry. By gaining knowledge and skills through training, obtaining relevant certifications, gaining practical experience, investing in quality tools, building your network and reputation, and considering starting your own business, you can break into the locksmithing industry and embark on a fulfilling career. Remember to always prioritize ethics, integrity, and professionalism in your locksmithing practices to ensure the security and satisfaction of your clients. Good luck on your locksmithing journey!