A kitchen renovation is one of the most exciting home improvement projects you can undertake. A successful kitchen renovation can add value to your home, improve your quality of life, and even increase the efficiency of your cooking and food preparation. However, kitchen renovations can also be stressful and overwhelming, especially if you're not prepared. To help ensure a successful kitchen renovation, here are ten tips to keep in mind.
Plan Your Budget
Before you start your kitchen renovation, it's important to plan your budget. Decide how much you're willing to spend and stick to it. Make sure you factor in the cost of appliances, cabinets, countertops, and labor, as well as any unexpected expenses that may arise during the renovation process. Having a clear budget in mind will help you make better decisions throughout the renovation.
A kitchen renovation can breathe new life into your home, transforming your cooking space into a stylish and functional centerpiece.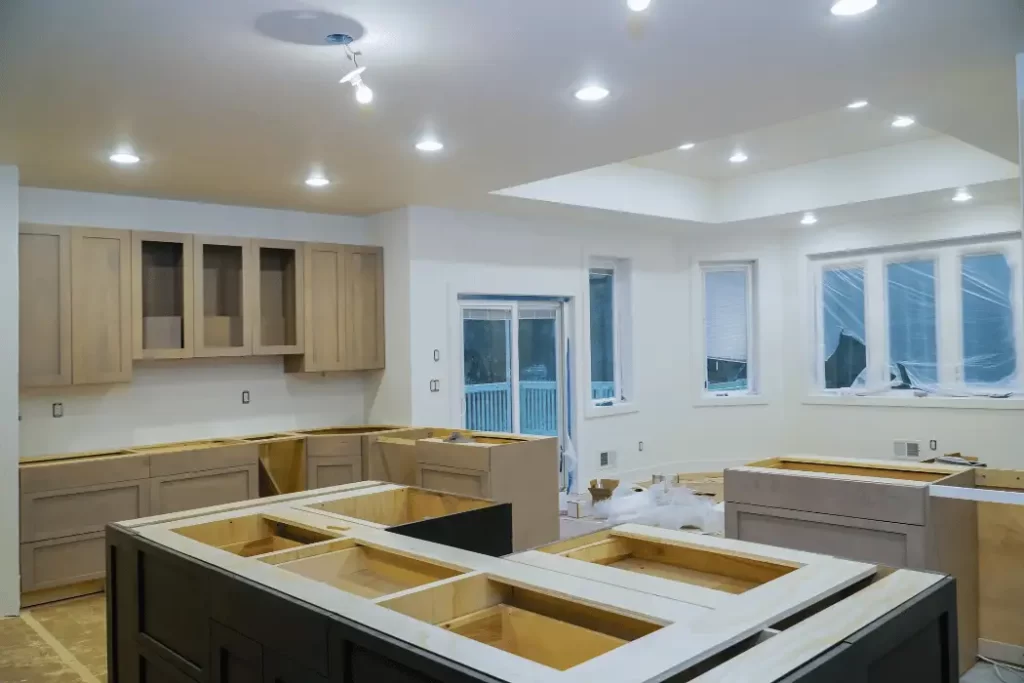 Think About Functionality
Functionality should be a top priority when planning a kitchen renovation. Consider how you use your kitchen, what appliances and features are important to you, and how you can maximize your space. A well-designed kitchen will make cooking and entertaining easier and more enjoyable, so take the time to plan the layout carefully.
Choose Quality Materials
When renovating your kitchen, it's important to choose quality materials that will last. Cabinets, countertops, and flooring should be durable and able to withstand daily wear and tear. Investing in high-quality materials can save you money in the long run by reducing the need for repairs and replacements.
Work With a Professional
If you're not an experienced DIYer, consider working with a professional. A contractor or designer can help you plan your renovation, choose materials, and ensure that the project is completed to your satisfaction. Working with a professional can also help you avoid costly mistakes and ensure that the renovation is completed on time and within budget.
Keep Your Layout in Mind
When planning your kitchen renovation, it's important to keep your layout in mind. Make sure that your new appliances and features will fit comfortably within your existing space, and that your new layout makes sense for your cooking and entertaining needs. Moving plumbing and electrical lines can be expensive, so try to keep your existing layout as much as possible.
Choose Timeless Design Elements
While it can be tempting to follow the latest kitchen design trends, it's important to choose timeless design elements that will look great for years to come. Classic materials like marble and stainless steel are always in style, and neutral colors can provide a timeless backdrop for any decor.
Consider Energy Efficiency
Energy-efficient appliances and lighting can help you save money on your energy bills and reduce your environmental impact. When choosing appliances and lighting for your new kitchen, look for options that are Energy Star certified and use LED lighting.
Don't Forget About Storage
Storage is key in any kitchen renovation. Make sure you have enough cabinet and drawer space to store all of your pots, pans, and utensils, as well as your pantry items. Consider installing a pantry or additional cabinets if you need more storage space.
Choose the Right Lighting
Lighting is an important element in any kitchen renovation. Make sure you have adequate lighting for cooking and food preparation, as well as ambient lighting for entertaining. Pendant lights and under-cabinet lighting can add both function and style to your kitchen.
Be Prepared for the Unexpected
Finally, be prepared for the unexpected. Kitchen renovations can often uncover unforeseen issues, such as hidden mold or water damage. Make sure you have a contingency plan in place for unexpected expenses or delays, and be flexible with your timeline if necessary.
Conclusion
A successful kitchen renovation requires careful planning, attention to detail, and a focus on both function and style. By following these ten tips, you can ensure that your kitchen renovation is a success, adding value and enjoyment to your home for years to come. Remember to plan your budget, consider functionality, choose quality materials, work with a professional, keep your layout in mind, choose timeless design elements, consider energy efficiency, don't forget about storage, choose the right lighting, and be prepared for the unexpected. With these tips in mind, you can create the kitchen of your dreams, whether you're looking to improve your cooking and entertaining experience or simply add value to your home.