A kitchen renovation can be a costly and time-consuming project, but it doesn't have to be. With some skills and a little bit of creativity, you can transform your kitchen into a stunning and functional space without breaking the bank. In this article, we will share some kitchen renovation tips to help you achieve the kitchen of your dreams.
Plan and budget
Before you begin any renovation project, it's essential to have a plan and budget in place. Determine what you want to achieve with your kitchen renovation and how much you're willing to spend. You should also consider the size of your kitchen, the materials you want to use, and any appliances or fixtures you need to replace. Having a plan and budget in place will help you stay on track and avoid overspending.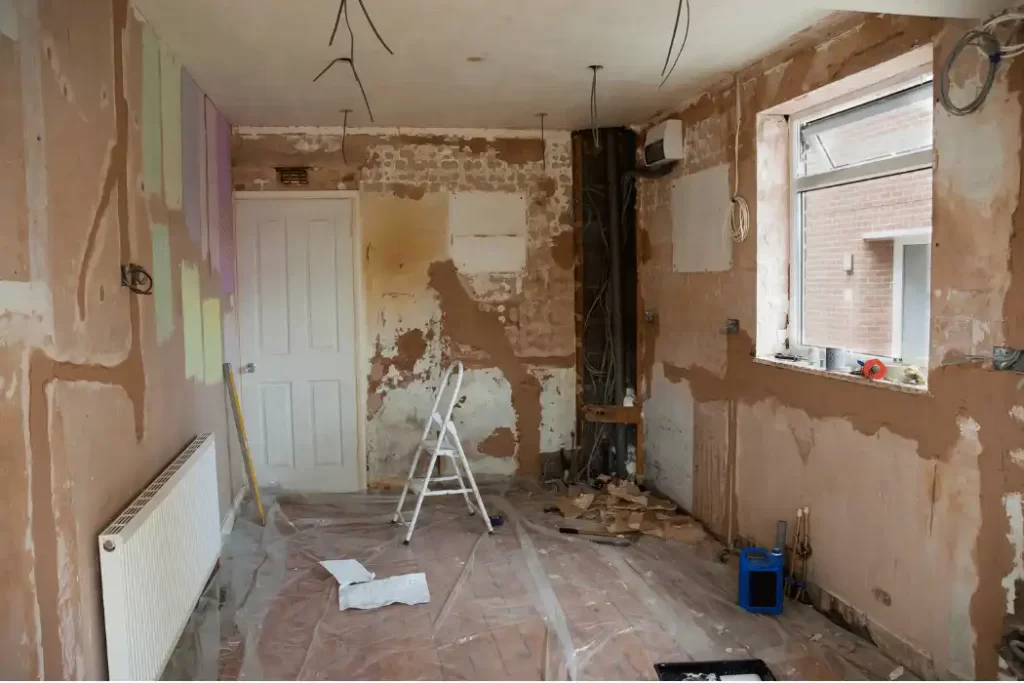 Refresh your cabinets
One of the easiest and most affordable ways to give your kitchen a new look is by refreshing your cabinets. You can sand and paint your existing cabinets or replace the doors and hardware. Painting your cabinets is a DIY project that can be done over the weekend. You can also consider adding open shelving or glass-fronted cabinets to create a more open and spacious feel.
Upgrade your countertops
Replacing your countertops is another DIY project that can transform your kitchen. You can choose from a variety of materials, such as granite, quartz, or laminate. Laminate is the most affordable option, but it's not as durable as granite or quartz. If you're on a budget, you can also consider painting your existing countertops with a countertop paint kit.
Install a backsplash
A backsplash is a practical and stylish addition to any kitchen. It protects your walls from spills and splatters and adds a decorative element to your space. You can choose from a range of materials, such as ceramic tiles, glass tiles, or peel-and-stick backsplash tiles. Installing a backsplash is a DIY project that requires some basic tools and skills.
Add lighting
Good lighting can make a big difference in your kitchen's functionality and appearance. Consider adding under-cabinet lighting or replacing your existing fixtures with pendant lights. Pendant lights come in a variety of styles and can add a touch of elegance to your space. You can also install dimmer switches to create different moods and atmospheres.
Update your appliances
If your appliances are outdated or no longer functioning correctly, it's time to replace them. You don't have to buy brand new appliances; you can look for second-hand or refurbished appliances to save money. You can also consider painting your existing appliances with a special appliance paint to give them a new look.
Organize your space
A well-organized kitchen is a functional and efficient space. You can add storage solutions, such as pull-out drawers, wire baskets, or hanging racks, to make the most of your space. You can also declutter your kitchen by getting rid of items you no longer need or use. A clutter-free kitchen not only looks better but is also easier to clean and maintain.
Add a kitchen island
If you have enough space in your kitchen, consider adding a kitchen island. A kitchen island adds extra counter space and storage and can also serve as a dining or seating area. You can buy a pre-made kitchen island or build one yourself using basic tools and materials.
Choose the right paint color
Paint is an affordable and easy way to transform any room, including your kitchen. Choose a paint color that complements your cabinets, countertops, and backsplash. Neutral colors, such as white, gray, or beige, are timeless and versatile and can work with any style or décor.
Personalize your space
Your kitchen should reflect your personality and style. You can add personal touches, such as artwork, decorative accessories , or even a chalkboard wall to showcase your creativity. You can also display your favorite dishes or cookbooks to add a personal touch to your space. By adding personalized elements to your kitchen, you'll make it a warm and inviting space that you'll love spending time in.
Conclusion
A DIY kitchen renovation doesn't have to be a daunting task. With a bit of planning, creativity, and hard work, you can transform your kitchen into a stunning and functional space that reflects your style and personality. Remember to start with a plan and budget, refresh your cabinets, upgrade your countertops, install a backsplash, add lighting, update your appliances, organize your space, add a kitchen island, choose the right paint color, and personalize your space. By following these tips, you'll have a kitchen that you'll be proud of for years to come.