The colors you choose for your Home's Paint can have a significant impact on its overall appearance and feel. From creating a warm and welcoming ambiance to adding a touch of elegance or sophistication, the right paint colors can transform your living spaces and make your home truly feel like your own. But with so many colors and shades to choose from, it can be challenging to know where to start. In this article, we'll explore some tips for choosing the right colors for your home's paint job.
Consider the Room's Function
One of the first things to consider when selecting paint colors for your home is the room's function. Different colors can evoke different moods and emotions, so it's important to choose colors that align with the room's purpose. For example, cool shades of blue and green can create a calming and relaxing atmosphere, making them ideal for bedrooms and bathrooms. Meanwhile, warm hues like red, orange, and yellow can create a vibrant and energizing ambiance, making them ideal for living rooms, kitchens, and other social spaces.
Think About the Lighting
Another essential factor to consider when selecting paint colors is the room's lighting. The way that light interacts with different colors can significantly impact how they look on your walls. For example, natural light can make colors appear brighter and cooler, while artificial light can make them look warmer and more muted. Before making a final decision on paint colors, be sure to evaluate how they look under different lighting conditions to ensure that you'll be happy with the results. Upgrade your home renovation project with high-quality homes paints, providing a fresh and durable finish that enhances the beauty and value of your space.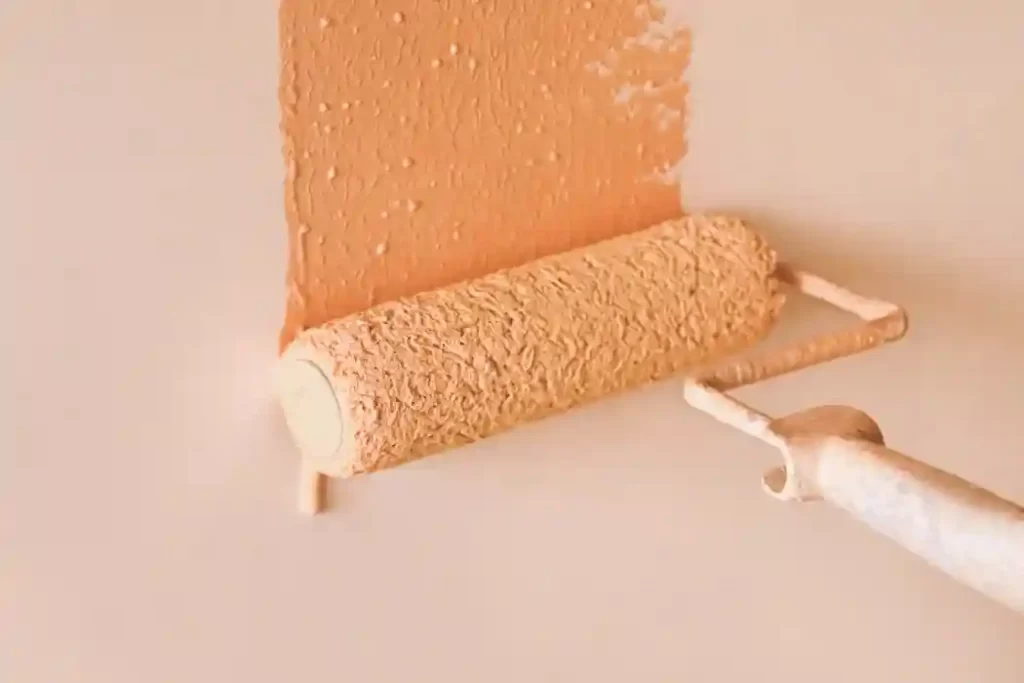 Consider the Color Scheme
When selecting paint colors, it's important to consider the color scheme of your home's existing decor. Choosing colors that complement your furniture, artwork, and other design elements can create a cohesive and harmonious look throughout your home. On the other hand, selecting colors that clash with your decor can make your home feel disjointed and uncoordinated. If you're unsure about which colors to choose, consider working with a professional interior designer or color consultant to help you make the right decisions.
Start Small
If you're hesitant about committing to a bold or dramatic color scheme, consider starting small with an accent wall or a small room. Painting a single wall or a small room can help you experiment with different colors and see how they look in your space without the commitment of painting your entire home. Once you've found a color scheme that you love, you can expand it to other areas of your home.
Consider the Exterior
When selecting paint colors for the exterior of your home, it's important to consider the overall style and architecture of your home. Some colors may look great on a traditional colonial-style home, while others may be better suited for a modern or contemporary home. Additionally, you'll want to consider the colors of your neighbors' homes to ensure that your home's exterior complements the surrounding environment.
Don't Forget About Trim and Accents
When selecting paint colors, don't forget about your home's trim and accents. These elements can add depth and dimension to your home's overall appearance and can be used to create a more cohesive and harmonious color scheme. For example, painting your trim a slightly lighter or darker shade than your walls can create a subtle contrast that adds visual interest to your living spaces.
Consider Your Personal Style
Ultimately, the colors you choose for your home's paint job should reflect your personal style and taste. Whether you prefer bold, bright hues or soft, muted tones, your home's color scheme should make you feel happy and comfortable in your living spaces. If you're not sure where to start, consider taking inspiration from your favorite colors or patterns in your wardrobe, artwork, or other design elements in your home.
Conclusion
Choosing the right colors for your home's paint job requires careful consideration of many factors, including the room's function, lighting, color scheme, and personal style. By taking the time to evaluate these factors, you can create a color scheme that not only looks beautiful but also creates the desired mood and atmosphere in your home. Remember, paint colors can be changed, so don't be afraid to experiment and try new things until you find a color scheme that you love. With a little creativity and planning, you can transform your living spaces and make your home feel truly unique and personalized.