Building a home is an exciting endeavor, but it can also be a stressful and overwhelming experience. With so many decisions to make and details to attend to, it's easy to make mistakes along the way. However, by learning from the experiences of experienced builders, you can avoid many of the common mistakes that can cost you time, money, and peace of mind. In this article, we'll discuss some of the most common home construction mistakes and provide tips on how to avoid them.
Failing to Plan Ahead
One of the biggest mistakes that home builders make is failing to plan ahead. It's essential to have a detailed plan in place before you begin any construction. This plan should include everything from the type of foundation you'll be using to the layout of each room. By having a clear plan in place, you'll be able to avoid costly mistakes and delays down the line.
When embarking on a home renovation, meticulous planning, skilled craftsmanship, and attention to detail are essential for a successful construction project.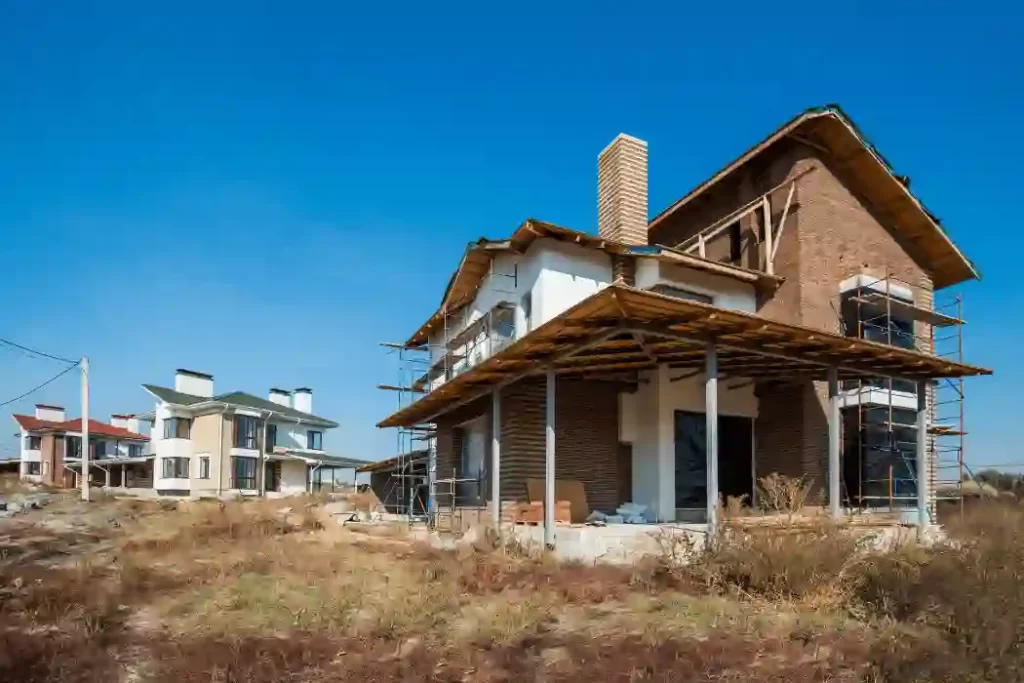 Ignoring Local Building Codes
Another common mistake that home builders make is ignoring local building codes. Each city and state has its own building codes, and it's important to be familiar with these regulations before you begin construction. Failure to comply with local building codes can result in costly fines and delays in the construction process.
Skimping on Materials
It's tempting to skimp on materials in an effort to save money, but this is a mistake that can cost you in the long run. Using low-quality materials may save you money upfront, but they are more likely to wear down and require replacement sooner than higher-quality materials. Additionally, high-quality materials can add value to your home, making it a better investment in the long run.
Underestimating Costs
Home construction can be expensive, and it's essential to have a realistic budget in place before you begin any work. Underestimating costs can lead to costly surprises down the line and can even result in the abandonment of the project altogether. Make sure to account for all expenses, including materials, labor, and permits, and leave some wiggle room for unexpected expenses.
Hiring the Wrong Contractor
Choosing the right contractor is essential for a successful home construction project. Unfortunately, many builders make the mistake of hiring the wrong contractor. It's important to do your research and choose a contractor with a good reputation and plenty of experience. Don't be afraid to ask for references and check them thoroughly before making a decision.
Neglecting the Foundation
The foundation is the most important part of any home, and neglecting it can lead to serious structural issues down the line. Make sure that your foundation is properly designed and constructed, and be sure to choose the right type of foundation for your specific needs.
Overlooking Energy Efficiency
In today's world, energy efficiency is more important than ever. Overlooking energy efficiency during the construction process can lead to higher energy bills and a less comfortable home. Make sure that your home is designed with energy efficiency in mind, including features like high-efficiency windows and insulation.
Ignoring the Surroundings
When designing and building a home, it's important to take into account the surroundings. This includes everything from the climate to the topography of the land. By considering the surroundings, you can create a home that is not only beautiful but also functional and comfortable.
Rushing the Construction Process
Rushing the construction process is a common mistake that can lead to shoddy workmanship and mistakes. It's essential to take the time to do things right and to be patient throughout the construction process. Remember, the end result will be worth the wait.
Forgetting About Maintenance
Finally, many builders forget about maintenance when designing and constructing a home. It's essential to keep maintenance in mind throughout the process, including choosing materials that are easy to maintain and designing systems that are easy to access for repairs and upgrades. Proper maintenance can extend the life of your home and help you avoid costly repairs down the line.
Conclusion
Building a home is a complex and exciting process, but it's essential to avoid common mistakes that can lead to costly and time-consuming issues. By learning from the experiences of experienced builders, you can avoid many of these mistakes and create a home that is not only beautiful but also functional, energy-efficient, and easy to maintain.
Remember to plan ahead, comply with local building codes, use high-quality materials, estimate costs accurately, hire the right contractor, pay attention to the foundation, prioritize energy efficiency, consider the surroundings, take your time, and prioritize maintenance. By following these tips, you can ensure a successful home construction project that will provide you with a comfortable and enjoyable living space for years to come.