A sofa is not just a piece of furniture; it's a sanctuary of comfort and relaxation. Whether you are snuggling up with a book, enjoying movie nights with family, or entertaining friends, the right sofa can make all the difference in your living space. With a plethora of options available, exploring the different types of sofas can be an exciting journey to finding your perfect match. In this comprehensive guide, we will take you on a tour of various sofa types, each offering unique features and benefits that cater to different preferences and styles.When undertaking a home renovation, exploring the various types of sofas available is crucial to find the perfect piece that harmonizes both style and comfort in your living space.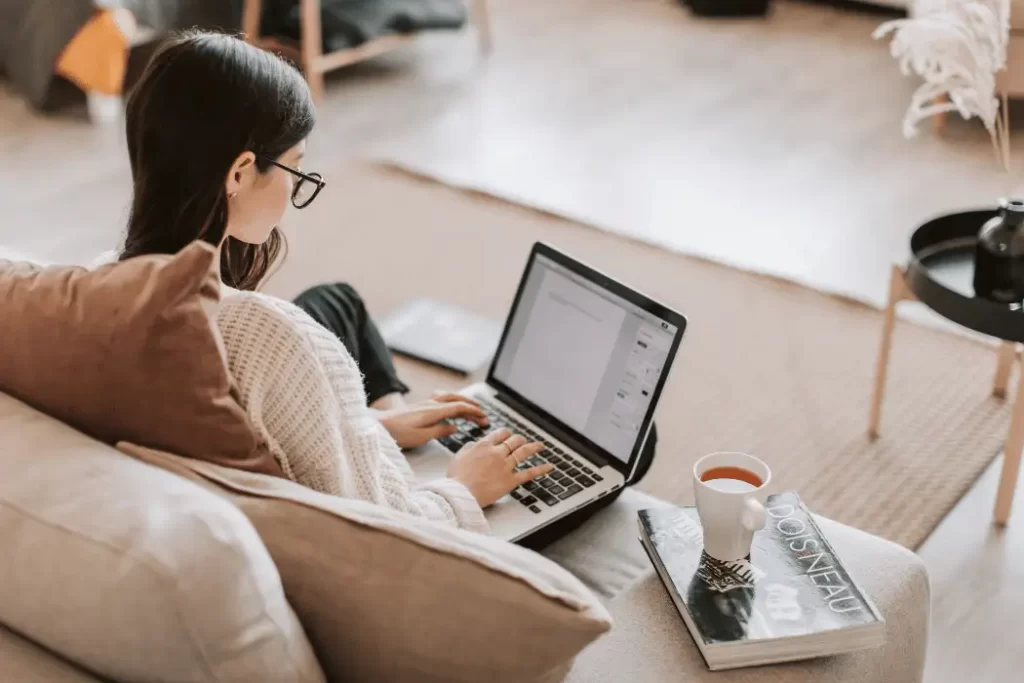 Sectional Sofas
Let's kick off our exploration with one of the most popular and versatile types of sofas – the sectional sofa. As the name suggests, sectional sofas come in multiple sections that can be arranged in various configurations to fit your living room layout. They offer ample seating and are perfect for larger spaces or open floor plans. Sectionals are available in different shapes, including L-shaped and U-shaped, catering to various design preferences. Additionally, many sectional sofas come with features like built-in recliners, chaise lounges, and hidden storage compartments, adding both comfort and functionality to your seating area.
Loveseats
For cozier living spaces or as a complement to larger sofas, loveseats are an excellent choice. Loveseats typically seat two people, making them ideal for intimate conversations or creating a cozy reading nook in your home. They come in various styles, from classic to modern, and can easily fit into smaller living rooms, bedrooms, or even office spaces. Some loveseats also offer reclining features, perfect for those who enjoy extra relaxation.
Sleeper Sofas
If you frequently host overnight guests but have limited space, a sleeper sofa can be a lifesaver. Also known as sofa beds, these sofas have a hidden mattress that can be pulled out to transform the sofa into a comfortable bed. Sleeper sofas come in different sizes, from twin to queen, catering to your space and guest needs. They are a practical and space-saving solution for homes with limited guest bedrooms.
Chesterfield Sofas
For those seeking timeless elegance and sophistication, the Chesterfield sofa is a classic choice. Recognizable by its distinctive deep button-tufted design and rolled arms, the Chesterfield sofa exudes luxury and charm. These sofas are often upholstered in rich leather or high-quality fabric, adding a touch of opulence to any living room. Chesterfield sofas are versatile and can blend seamlessly into both traditional and contemporary interiors.
Camelback Sofas
Camelback sofas feature a gracefully arched backrest that resembles the shape of a camel's hump, hence the name. These sofas often have exposed wooden legs and a more formal appearance, making them an excellent choice for traditional or vintage-themed living rooms. The curved backrest provides excellent lumbar support and adds a touch of elegance to your seating area.
Mid-Century Modern Sofas
With a resurgence in popularity, mid-century modern sofas are a stylish choice for those who appreciate retro aesthetics. These sofas typically have clean lines, tapered legs, and minimalist designs. Mid-century modern sofas come in various colors and fabrics, allowing you to customize them to suit your personal style and living room décor. They can serve as a focal point in contemporary spaces or add a nostalgic touch to eclectic interiors.
Tuxedo Sofas
Tuxedo sofas are characterized by their straight, uniform back and arms that are the same height as the backrest. These sofas have a tailored and sophisticated appearance, making them suitable for both formal and casual living rooms. Tuxedo sofas often come in luxurious fabrics and bold colors, making a bold statement in your home.
Lawson Sofas
If comfort is your top priority, look no further than Lawson sofas. These sofas feature deep seats, loose back cushions, and low arms, offering a relaxed and cozy seating experience. Lawson sofas come in various styles, from contemporary to traditional, and are available in different sizes to fit different living room layouts.
Convertible Sofas
For those with limited space or an ever-changing living situation, convertible sofas provide a practical and versatile solution. These sofas can be transformed into different configurations, such as a sofa, a bed, or even a sectional, depending on your needs. Convertible sofas are perfect for studio apartments, dorm rooms, or any space where flexibility is essential.
Conclusion
In conclusion, the world of sofas offers a diverse range of options, each designed to cater to various needs and preferences. From the spacious and adaptable sectional sofas to the timeless elegance of Chesterfield sofas, there is a perfect sofa for every home and style. When choosing a sofa, consider factors such as size, comfort, style, and functionality to find the one that brings both comfort and beauty to your living space. So, go ahead and embark on the journey of discovering your dream sofa – a world of comfort awaits you!