As a homeowner, you are constantly seeking ways to make your home more energy-efficient, reduce your carbon footprint, and save on energy bills. While there are many factors that contribute to the overall energy efficiency of a home, one often overlooked aspect is the roofing system. Proper roofing not only protects your home from the elements, but it can also play a significant role in maximizing your home's energy efficiency. In this article, we will explore how you can optimize your home's energy efficiency through proper roofing techniques and materials.
Understanding the Importance of Energy-Efficient Roofing
Your roof is not just a layer of protection for your home, but it also plays a crucial role in regulating the temperature inside. A poorly insulated or inadequately ventilated roof can result in significant heat gain during hot summers and heat loss during cold winters, leading to increased energy consumption and higher utility bills. By investing in energy-efficient roofing, you can reduce the heat transfer into and out of your home, making it more comfortable and cost-effective to live in.
This blog is about home renovation technique.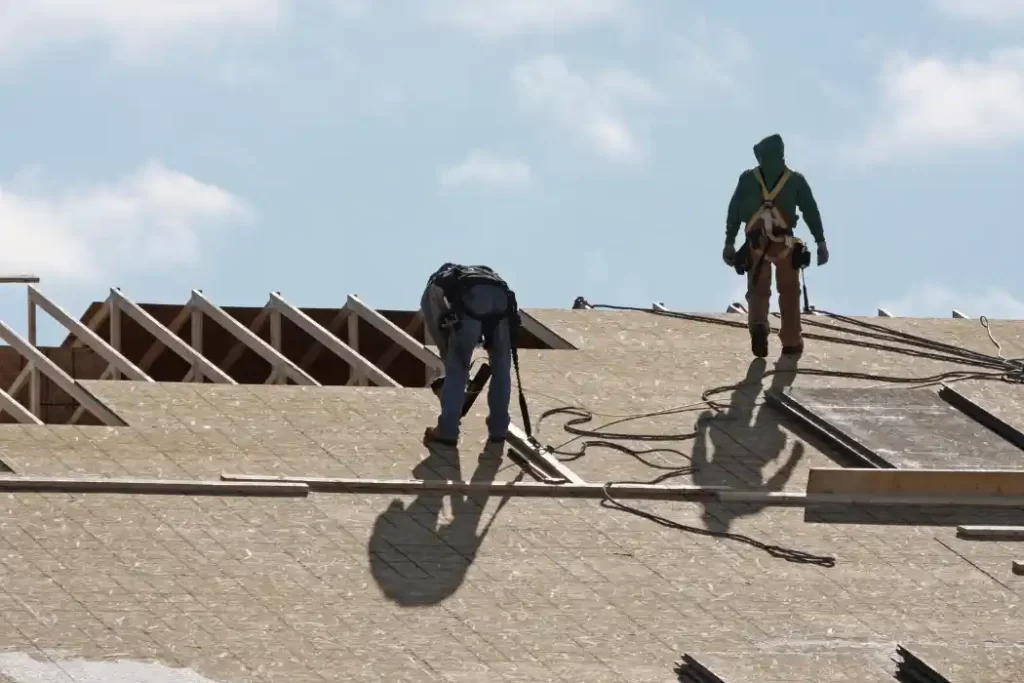 Choosing the Right Roofing Materials
The choice of roofing materials can greatly impact the energy efficiency of your home. Some roofing materials, such as asphalt shingles, are commonly used but may not be the most energy-efficient option. Other materials, such as metal, tile, or slate, may offer better insulation and reflectivity properties, reducing the amount of heat absorbed by your home. Additionally, there are roofing materials that are specifically designed to be energy-efficient, such as cool roofs or green roofs.
Cool roofs are designed to reflect more sunlight and absorb less heat than traditional roofs, which can help reduce the heat gain in your home. They are typically made of materials that have high solar reflectance and thermal emittance properties, such as reflective shingles or metal roofing. Cool roofs can lower the temperature of your roof by up to 50 degrees Fahrenheit, reducing the need for air conditioning and saving on energy bills.
Green roofs, on the other hand, are an eco-friendly roofing option that involves covering your roof with vegetation. Green roofs act as natural insulators, providing an additional layer of insulation for your home, reducing the heat transfer, and improving energy efficiency. They also absorb rainwater, reducing stormwater runoff, and contributing to a greener environment.
Ensuring Proper Insulation and Ventilation
Proper insulation and ventilation are essential components of an energy-efficient roofing system. Insulation helps to keep your home warm in winter and cool in summer by reducing the amount of heat that escapes or enters your home through the roof. Insulation materials, such as fiberglass, cellulose, or spray foam, are commonly used to create a barrier against heat transfer.
In addition to insulation, proper ventilation is crucial to prevent moisture buildup in your attic or roof space, which can lead to mold growth, rotting, and damage to your roof. Ventilation helps to remove excess heat and moisture from your attic, keeping it dry and well-ventilated. This can help reduce the workload on your air conditioning system during hot summers and prevent ice dams from forming during cold winters.
Implementing Energy-Efficient Roofing Techniques
In addition to choosing the right roofing materials and ensuring proper insulation and ventilation, there are several roofing techniques that can further enhance the energy efficiency of your home.
Radiant Barrier: Radiant barrier is a reflective material that is installed in your attic or roof space to reduce the amount of heat that enters your home. It works by reflecting the sun's radiant heat, keeping your home cooler in the summer and reducing the need for air conditioning.
Cool Roof Coatings: Cool roof coatings are applied on top of your existing roofing material and can significantly reduce the heat absorbed by your roof. These coatings are designed to reflect sunlight and reduce heat transfer, making your home more energy-efficient. Cool roof coatings can be applied to various roofing materials, including asphalt shingles, metal roofs, and flat roofs, and can help lower your home's cooling costs.
Solar Panels: Solar panels are a renewable energy source that can be installed on your roof to generate electricity for your home. By harnessing the power of the sun, solar panels can reduce your reliance on fossil fuels and lower your carbon footprint. Solar panels are an excellent option for homeowners looking to invest in long-term energy savings and reduce their environmental impact.
Regular Maintenance: Regular roof maintenance is crucial for ensuring its energy efficiency. Keeping your roof clean from debris, leaves, and moss can help prevent water buildup and ensure proper drainage. Additionally, inspecting your roof for any signs of damage, such as leaks or cracks, and repairing them promptly can prevent energy loss and maintain the efficiency of your roofing system.
Conclusion
Optimizing your home's energy efficiency through proper roofing techniques and materials is an essential step towards reducing your carbon footprint, saving on energy bills, and creating a more comfortable living environment. Choosing energy-efficient roofing materials, ensuring proper insulation and ventilation, implementing energy-efficient techniques such as radiant barriers and cool roof coatings, and considering renewable energy options such as solar panels are all effective ways to make your home more energy-efficient. Regular roof maintenance is also crucial for ensuring the long-term energy efficiency of your roofing system. By taking these steps, you can contribute to a greener, more sustainable future while enjoying the benefits of lower energy costs and increased comfort in your home.