Are you looking to transform your living space into a stunning and stylish environment that will leave others behind? Half wall decor ideas are a brilliant way to add personality and charm to your home while maintaining an open and airy feel. In this article, we'll explore an array of creative and captivating half wall decor ideas that will elevate your space to new heights. From functional room dividers to artful displays, we've got you covered. So, let's dive in and discover how you can create a remarkable ambiance within your home! During our home renovation, we explored various half wall decor ideas to add a touch of modern elegance and functionality to our living space.
Hanging Planters for Natural Greenery
Add a touch of nature to your half walls with beautiful hanging planters. Not only do they bring in refreshing greenery, but they also create a sense of harmony between indoor and outdoor spaces. Opt for a variety of plants such as trailing ivy, succulents, or colorful flowers to suit your style and taste. The hanging planters will infuse your living area with life and vitality, making it a delightful place to unwind.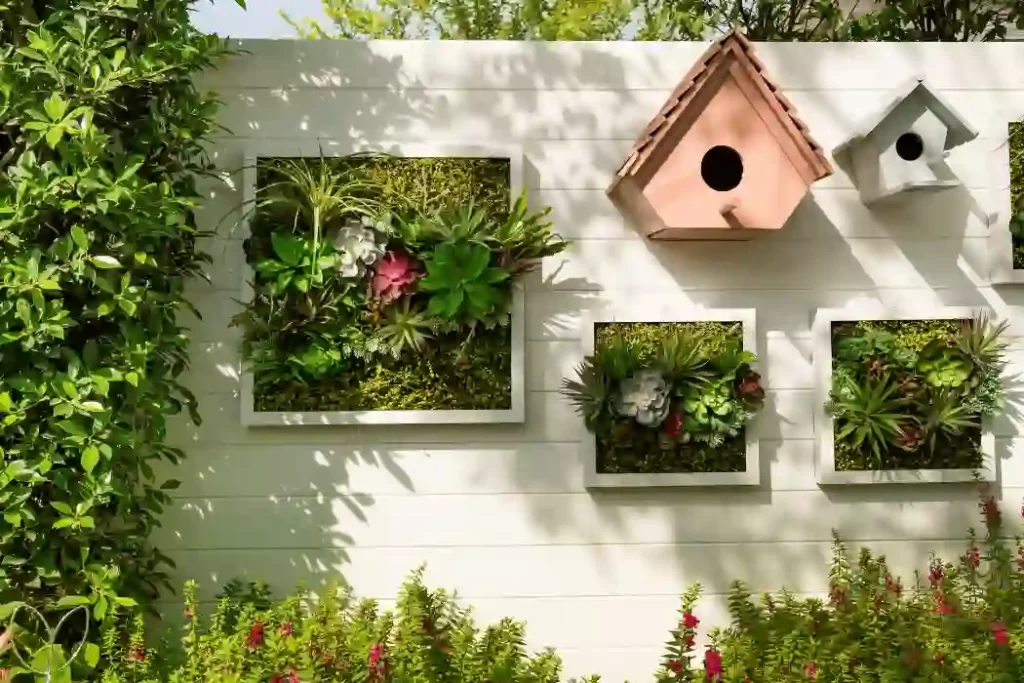 Shelves: Functional and Aesthetic
Shelves are a fantastic addition to half walls, providing both functionality and aesthetic appeal. Use them to showcase your favorite books, family photos, art pieces, or decorative items. Choose floating shelves for a modern and minimalist look or go for rustic wooden ones to add warmth and character to the space. The shelves will not only serve as storage solutions but also as a canvas for your creativity.
Artistic Wall Murals
Turn your half walls into stunning works of art with captivating wall murals. Whether you prefer a scenic landscape, abstract patterns, or inspirational quotes, wall murals can instantly transform the ambiance of your room. These artistic masterpieces will become the focal point of your space, leaving a lasting impression on anyone who enters.
Refined Wainscoting for Classic Charm
For a touch of timeless elegance, consider adding wainscoting to your half walls. Wainscoting is a decorative wooden paneling that not only adds texture but also protects the lower part of the wall from wear and tear. Choose from various styles, such as raised panels, beadboard, or board and batten, to complement your interior design. The classic charm of wainscoting will elevate your space with a touch of sophistication.
Geometric Patterns for Modern Flair
Infuse your half walls with a modern and trendy vibe by incorporating geometric patterns. Whether through wallpapers, decals, or stencils, geometric designs bring a contemporary touch to any room. Play with different shapes and colors to achieve the desired effect and give your space a chic and stylish makeover.
Mirrors: Expanding Space and Light
Create an illusion of larger space and added brightness with strategically placed mirrors on your half walls. Mirrors not only reflect natural and artificial light, making your room brighter, but they also give the impression of an extended area. Choose mirrors with decorative frames to double up as statement pieces and enhance the overall aesthetics of your home.
Multi-functional Half Walls
Half walls can serve more than just a decorative purpose; they can be functional too! Consider incorporating storage cabinets, display cases, or even a built-in seating area to make the most of your space. Multi-functional half walls not only provide practicality but also lend a cohesive and organized feel to your interior.
Picture Ledges for Versatile Displays
Picture ledges are a versatile and stylish way to exhibit your favorite photographs, artwork, or memorabilia. The best part is that you can easily change the display whenever you feel like giving your space a fresh look. Picture ledges add depth and personality to your room, allowing you to curate a gallery of memories that make your house feel like a home.
Textured Half Walls: Stucco and Stone
If you want to create a striking statement, consider adding texture to your half walls with materials like stucco or stone. Stucco provides a rustic charm, while stone exudes an earthy and sophisticated feel. The textured walls add depth and dimension, giving your space a unique and captivating ambiance.
Indoor Vertical Gardens
Elevate your interior design by creating indoor vertical gardens on your half walls. These green installations not only purify the air but also bring an enchanting outdoor feel inside. Choose plants that thrive indoors and arrange them creatively to create a visually stunning and refreshing display.
Conclusion
Incorporating creative half wall decor ideas into your home can transform the ambiance and elevate your space to new heights. From the natural charm of hanging planters to the modern flair of geometric patterns, each idea brings its own unique touch to your living area. By blending functionality with aesthetics, you can create a space that reflects your personality and leaves a lasting impression on your guests. So, go ahead and embrace these inspiring half wall decor ideas to craft a home that stands out and leaves others behind.
With the right half wall decor ideas , your home will become a masterpiece of style, sophistication, and creativity. Elevate your space with these captivating ideas, and witness the transformation that will not only impress but also inspire. Remember, your living space is an extension of yourself, and through thoughtful decoration, you can create a haven that truly represents you. So, start exploring these ideas and embark on a journey of reinventing your home's interior. After all, there's no limit to the beauty and magic you can achieve with the power of half wall decor!