When it comes to flooring options, there are a myriad of choices available, each with its unique appeal and characteristics. However, few can match the timeless charm and elegance of brick floor tiles. Whether used in traditional, rustic, or contemporary settings, brick floor tiles add a touch of warmth and character to any space. In this article, we will explore the allure of brick floor tiles, their durability, and why they remain a stylish choice for homeowners and designers alike.
Introduction
Brick floor tiles have a rich history that dates back centuries. Originally used in traditional homes and historical buildings, they have gracefully transitioned into modern interior design, making them a versatile and enduring flooring choice. The warmth and character they bring to a space make them a favorite among homeowners and interior designers seeking a unique and stylish floor covering. Add a rustic and timeless appeal to your home renovation with the classic elegance of brick floor tiles.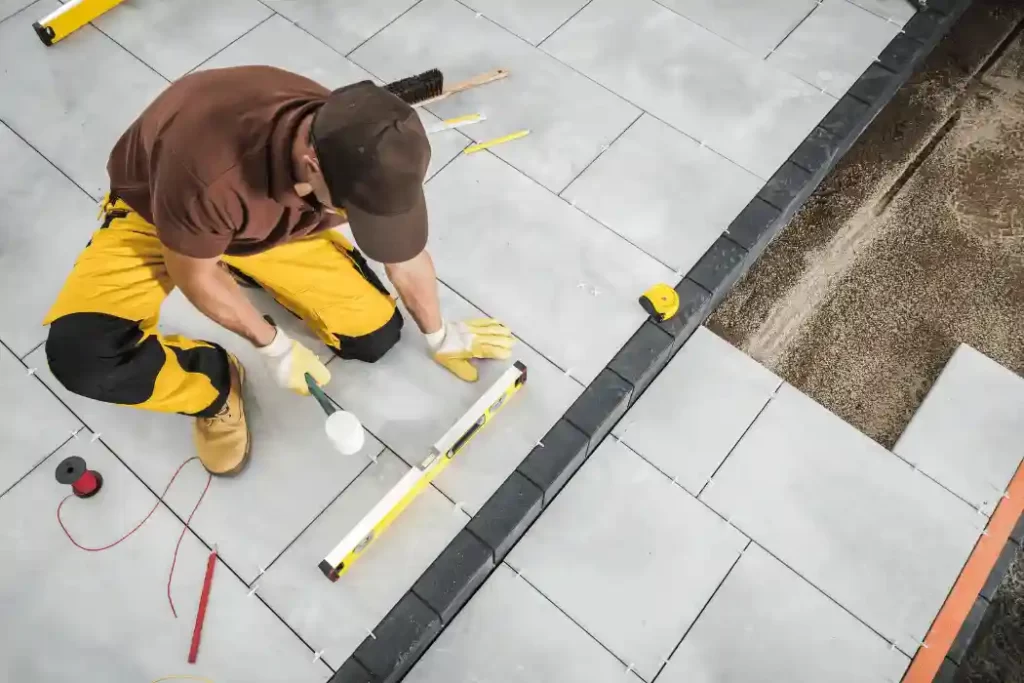 The Classic Appeal of Brick Floor Tiles
The natural beauty of brick floor tiles lies in their classic appeal. The rustic charm and earthy tones create an inviting and cozy atmosphere in any room. Whether it's a kitchen, living room, or hallway, brick floor tiles infuse warmth into the space, making it feel more like a home. Their timeless aesthetic complements a wide range of design styles, from traditional to contemporary.
Durability that Stands the Test of Time
Resilient and Long-Lasting
One of the most significant advantages of brick floor tiles is their exceptional durability. Brick is a sturdy and resilient material that can withstand heavy use and foot traffic without showing signs of wear. When properly installed and maintained, brick floor tiles can last for decades, making them a cost-effective and long-term flooring solution.
Withstanding Heavy Foot Traffic
Brick floor tiles are an ideal choice for areas with high foot traffic, such as entryways and hallways. Unlike some other flooring materials that might show wear and tear over time, brick's strength and durability allow it to maintain its integrity even in busy areas of the home.
Resistance to Stains and Spills
Brick floor tiles are highly resistant to stains and spills, making them suitable for areas where accidents are likely to occur. Their surface is easy to clean, requiring only a quick sweep or mop to keep them looking fresh and presentable.
Versatility in Design and Style
Rustic Charm in Traditional Spaces
In traditional and farmhouse-style homes, brick floor tiles add a rustic charm that complements exposed wooden beams, vintage furniture, and cozy decor. The warm hues and textured surface of the bricks create a welcoming ambiance that invites people to gather and linger.
Contemporary Elegance in Modern Interiors
Contrary to popular belief, brick floor tiles can also suit contemporary and modern interiors. When paired with sleek furniture and minimalistic decor, brick floors can create an intriguing contrast that adds character and uniqueness to the space.
Unique Patterns and Layouts
Brick floor tiles offer various patterns and layouts, allowing for creative expression in design. Herringbone, basket weave, and running bond patterns are just a few of the many possibilities. This versatility gives homeowners the freedom to customize their floors according to their preferences and space.
Maintenance and Care
Regular Cleaning and Sweeping
Keeping brick floor tiles clean is a simple task. Regular sweeping or vacuuming can help remove dirt and debris from the surface. For a deeper clean, mopping with a mild detergent and warm water will restore the tiles' shine and luster.
Treating and Sealing Grout Lines
As with any tile flooring, it is essential to pay attention to the grout lines. Periodically inspect the grout for any signs of damage or discoloration. Applying a grout sealer can protect the grout lines and prevent moisture from seeping into the foundation.
Handling Potential Repairs
Although brick floor tiles are durable, they may occasionally require minor repairs over the years. Cracked or damaged tiles can be replaced individually, ensuring the overall integrity of the floor.
Eco-Friendly Choice
Sustainable and Recycled Materials
Brick floor tiles are an eco-friendly flooring option. Many bricks are made from natural clay and shale, and some manufacturers use recycled materials to produce them. By choosing brick floor tiles, you contribute to sustainable practices and reduce environmental impact.
Energy-Efficient and Thermal Mass Benefits
Brick has excellent thermal mass properties, meaning it can absorb, store, and release heat slowly. This can help regulate indoor temperatures, leading to energy efficiency and potential cost savings on heating and cooling.
Conclusion
Brick floor tiles have stood the test of time, proving to be a durable and stylish choice for a wide range of spaces. With their classic appeal, versatility, and eco-friendly nature, they continue to capture the hearts of homeowners and designers alike. Whether you're aiming for a rustic farmhouse look or a contemporary edge, brick floor tiles add a touch of timeless charm and elegance to any room.