Asbestos is a naturally occurring mineral that was commonly used in building materials during the 20th century. It was favored for its heat-resistant properties and durability, and was found in a wide range of products including insulation, roofing, and flooring. However, it was discovered that exposure to asbestos fibers can lead to serious health problems such as lung cancer, mesothelioma, and asbestosis. As a result, the use of asbestos in building materials was banned in many countries, including the United States, in the late 1970s.
Despite the ban on asbestos, many homes and buildings constructed before the 1980s still contain asbestos-containing materials (ACMs). This means that if you are planning to renovate or remodel an older home, you may come into contact with asbestos fibers. Here are some important steps you can take to protect yourself and your family during home renovation:
Identify potential ACMs
Before starting any renovation or demolition work, it is important to identify any potential ACMs in your home. This can be done by hiring a professional asbestos inspector or by sending a sample of the material to a laboratory for testing. Common ACMs found in homes include popcorn ceilings, insulation, floor tiles, and roofing materials. If you suspect that a material may contain asbestos, it is best to assume that it does until it can be properly tested.
Safeguard yourself during home renovation projects with our guide on asbestos protection. Learn how to identify, handle, and mitigate asbestos risks effectively. Explore now.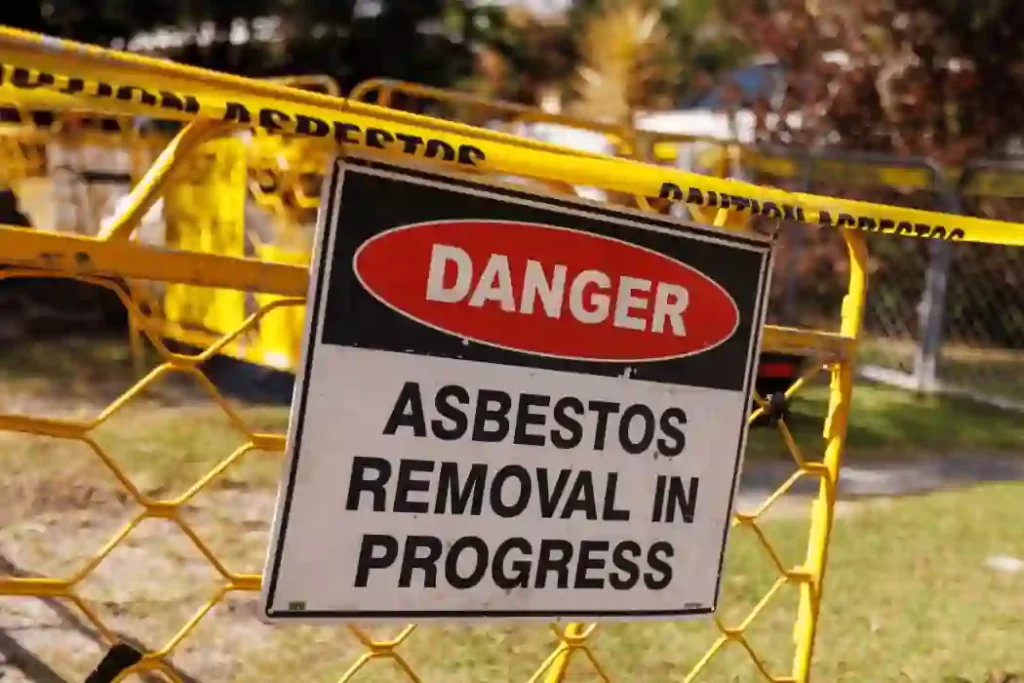 Do not disturb ACMs
If you have identified potential ACMs in your home, it is important not to disturb them. Asbestos fibers are released into the air when ACMs are damaged or disturbed, and can be easily inhaled. This can lead to serious health problems down the road. If possible, leave ACMs untouched and consider other renovation options that do not involve disturbing them. If the ACMs must be removed, it is best to hire a professional asbestos removal contractor who is trained and certified to handle the material safely.
Use proper protective gear
If you must come into contact with ACMs during a renovation, it is important to use proper protective gear to minimize your exposure to asbestos fibers. This includes wearing a respirator mask that is specifically designed to filter out asbestos particles, as well as disposable coveralls, gloves, and shoe covers. Make sure to dispose of these items properly after use to avoid contaminating other areas of your home.
Minimize dust and debris
During renovation work, it is important to minimize the amount of dust and debris that is generated. This can be done by using wet methods to control dust, such as misting surfaces with water before sanding or drilling. It is also important to use power tools with HEPA filters, which are designed to capture small particles such as asbestos fibers. After work is complete, thoroughly clean the work area using a HEPA vacuum and damp cloths to pick up any remaining dust or debris.
Monitor air quality
After renovation work is complete, it is a good idea to monitor the air quality in your home for several days. This can be done using a do-it-yourself asbestos test kit or by hiring a professional air quality testing company. If asbestos fibers are detected in the air, it may be necessary to have the affected areas professionally cleaned to remove any remaining particles.
Educate yourself and others
Finally, it is important to educate yourself and others about the dangers of asbestos exposure. Make sure that anyone who will be working on your home during a renovation understands the risks associated with asbestos and knows how to handle it safely. You should also educate yourself on the proper procedures for handling and disposing of asbestos-containing materials, as well as any regulations in your area that govern their removal.
Conclusion
Home renovation can be an exciting and rewarding process, but it is important to take steps to protect yourself and your family from the dangers of asbestos exposure. By identifying potential ACMs, avoiding disturbing them, using proper protective gear, minimizing dust and debris, monitoring air quality, and educating yourself and others, you can help ensure a safe and successful renovation project. Remember, the health risks associated with asbestos exposure are real and serious, and taking the necessary precautions can help keep you and your loved ones safe.